In 2014, Kevin McCoy created the world's first non-fungible token known as Quantum. And since then, the NFT market has grown significantly. In 2020, NFT transactions exceed $300 million. And in 2021, sales totaled over $17.6 billion.
Since then, non-fungible tokens have continued to grow in popularity and become more affordable, with an average of token price of less than $200.
For those new to them, this world can seem confusing and intimidating at first. Fortunately, some pioneers in the field are using Twitter, Instagram, and other social media to educate, motivate, and grow the community.
And so that you don't have to search for the best among a lot of people, we have prepared the Top NFT Influencers to follow if you really want to be inside the community or start investing in the NFT wisely.
The rating is based on:
analysis of social networks,
the number and success of projects from personalities,
their own collection,
investments and income in this area.
Who is an NFT Influencer?
You've probably heard of the term "influencer".
It is commonly used to describe a person with a large following on any of the leading social media platforms.
They are called influencers because they literally have the ability to influence a large group of people.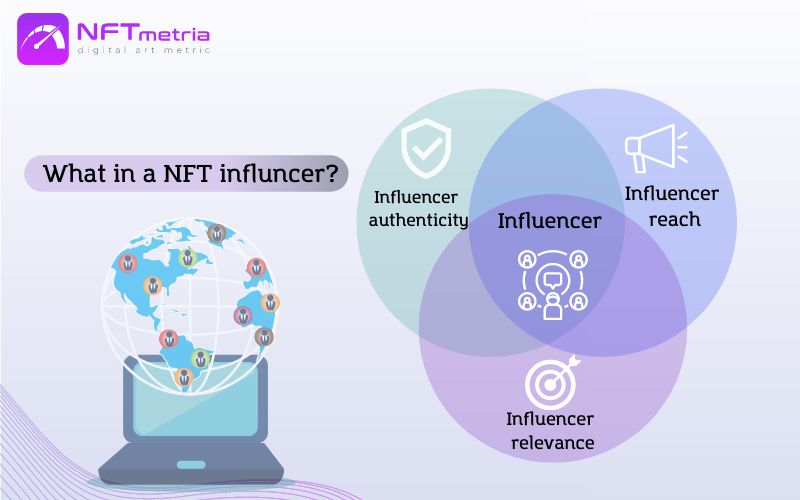 An NFT influencer is a person who has significant experience in the non-fungible token industry and whom people turn to for advice and ideas. They usually have a lot of followers on social networks. It is important to distinguish between influencers "builders" whose influence is related to the creation of real projects and products. And then there are influencers who are "observers" who basically talk about what other people are doing. The former is highly respected.
Well, it's time to face the top NFT influencers on the global digital art scene.
Snoop Dogg
The world-famous rap industry, Snoop Dogg, was one of the first in the media space to start investing first in crypto projects, and then began to invest on a large scale in the non-fungible tokens, creating a separate Cozomo de' Medici profile for this. Moreover, the news that the collectible crypto wallet worth more than $ 18 million belongs to him, the influencer amazed the entire public. By the way, according to the NFTMetria team, this crypto wallet is included in the Top of the best NFT Twitter accounts.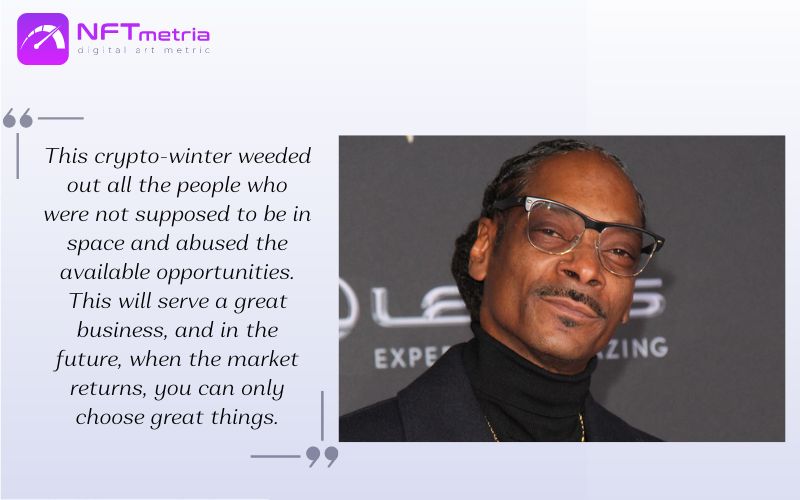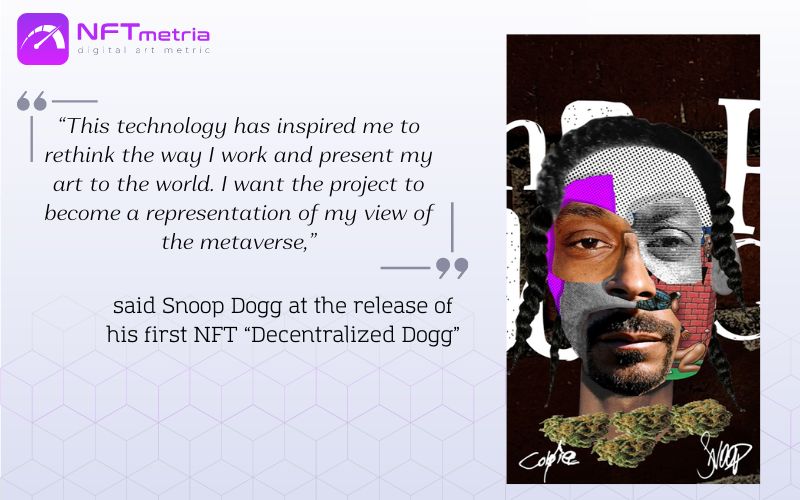 The rapper has become a prominent figure in the global non-fungible tokens community and any initiative he takes is always a huge success.
I know [non-fungible tokens] have a great opportunity to make it in music because sooner or later the labels will have to step in. Sooner or later the labels will have to deal with it. They will have to come home, sit down at the table and realize that the catalogs and things they own are better served on the blockchain.Counts Snoop Dogg
Read more in our article about the global rap star under the NFT pseudonym Cozomo de' Medici.
Gary Vee
By the age of 45, Gary Wii, aka Gary Vaynerchuk, the son of immigrants from Belarus, managed to open about 20 businesses. He is a wine critic turned entrepreneur active in digital marketing and social media. He started an NFT project called VeeFriends, launched the first collection in May 2021, and hosted the first VeeCon on the world of Web3 and non-fungible tokens. The purpose of the project is to provide other people with a blueprint for successfully launching an project.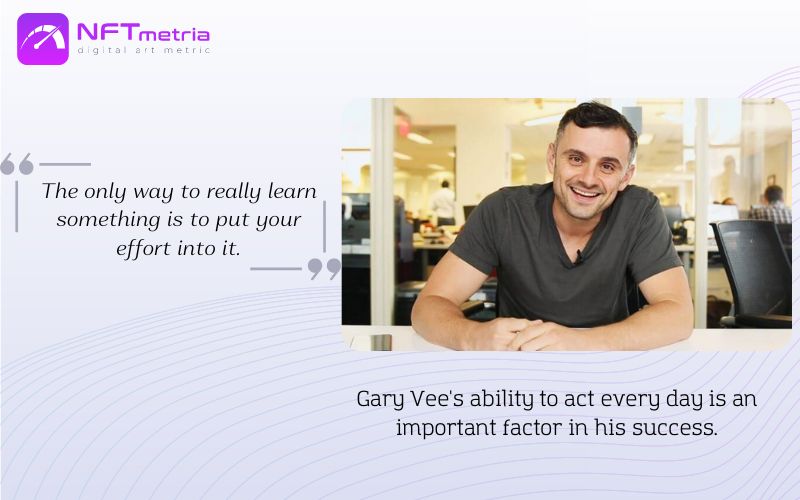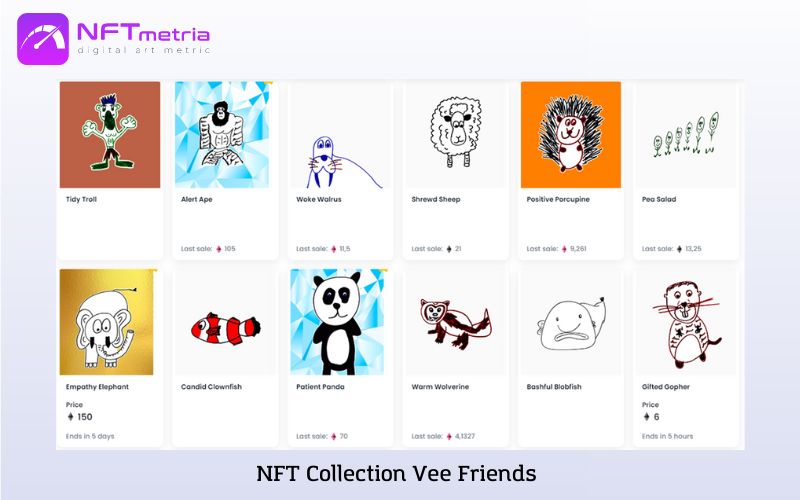 In the future, people will stop talking about NFTs as NFTs and start looking at the essence of the technology. Instead of getting hung up on the term, we will ask: "What is the use of this or that digital object for me?" warns Vaynerchuk
Read more in our article about the internet marketing pioneer and businessman with a net worth of over $200 million.
Steve Aoki
Steve Aoki is a legendary American DJ, music producer, voice actor, fashion designer and writer. In 2018, he took 11th place in the world ranking of DJs according to DJ Magazine. He owns almost 3 billion music streams, released 6 albums, 106 singles and many collaborations with world stars.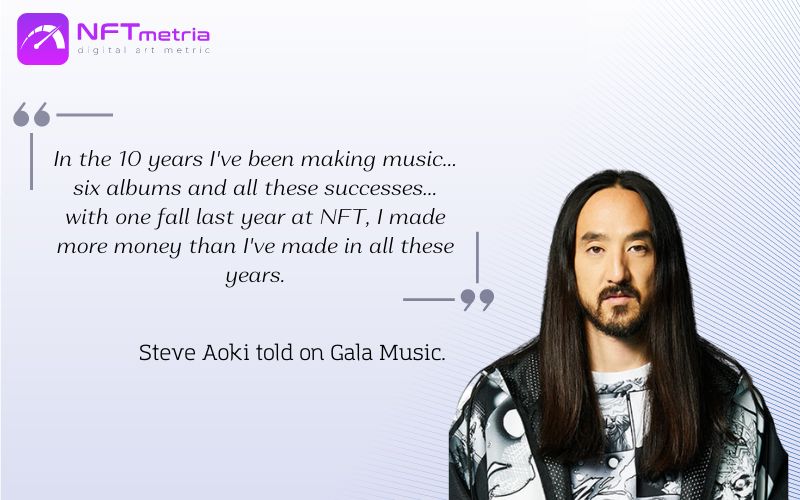 Steve Aoki
And since 2021, he has been actively working in the NFT world. To date, he has managed to launch more than 10 of his own collections, build his own rich collection, create a $1 million non-fungible token track, as well as his own metaverse and marketplace. Impressive?
Hairy DJ sold his first non-fungible token for $888,888.
The latest digital portfolio is valued at $5.6 million.
On his YouTube channel, he gathered an army of fans of his work, there are now more than 3.12 million people, and more than 641 million views @SteveAoki.
He has over 8.2 million followers on Twitter @steveaoki
Steve is active on Instagram with over 10.3 million followers @steveaoki
On his Tiktok profile @steveaoki, he makes short, entertaining videos that have earned him 24 million likes and 2.3 million followers.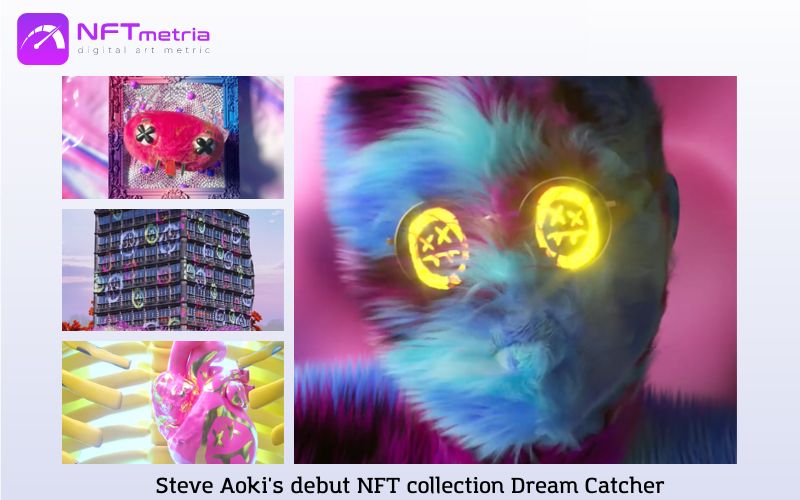 I believe that the world is moving towards this by any means. NFT is a relentless force that cannot be stopped. It will soon normalize and become the structural pillar of our culture. If you are reading this now, then you are still early. Time to build, innovate and destroy the whole space.Steve Aoki says
Read more in our article about a global DJ who sees the global future of the music industry in the NFT.
Pranksy
Operating in the NFT world since 2017, Pranksy has one of the largest collections of non-fungible tokens in the world. He is the owner and co-founder of the NFTBoxes project and a supporter of the Blue Dragon's Children Foundation.
His rise to fame and success is arguably one of the most remarkable in crypto: amid a single $600 initial deposit, Pranksy now claims to operate a collection of over $9 million worth of non-fungible tokens, of which nearly $7 million alone is on NBA Top Shot. But at the same time, he is one of the few who is completely anonymous in the ranking of the Top NFT Influencers.
In his wallet on the sports marketplace NBA Top Shot 19355 moments @Pranked
He has over 36 thousand tokens in his collection @Pranksy
The influencer owns non-fungible tokens from 82 collections, a record among collectors.
He has over 432K followers on Twitter @pranksy
His Instagram has more than 23.7K followers @pranksynft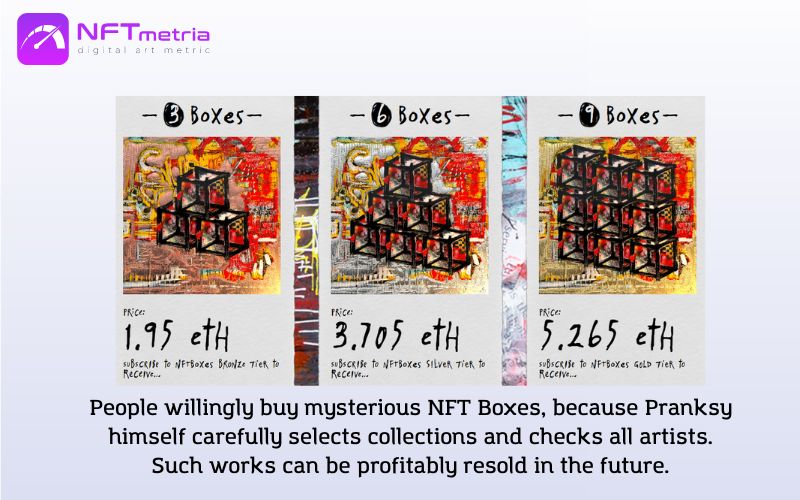 I think I will be doing NFT for the rest of my life, whatever happens to the industry. I believe in her incredible potential.Sure Pranksy
Read more in our article about one of the most popular NFT investors and enthusiasts with a wallet of more than 56,000 works.
Farokh
Even before the NFT market boom, Faroh Sarmad Tehrani, already a well-known Instagram influencer in the luxury goods industry, entered the non-fungible token space in early 2021 and quickly made a name for himself by organizing Clubhouse chats with celebrities and creators around their drops. He has created one of the best media agencies, the first DAO media, is an opinion leader in the digital world and has a rich collection.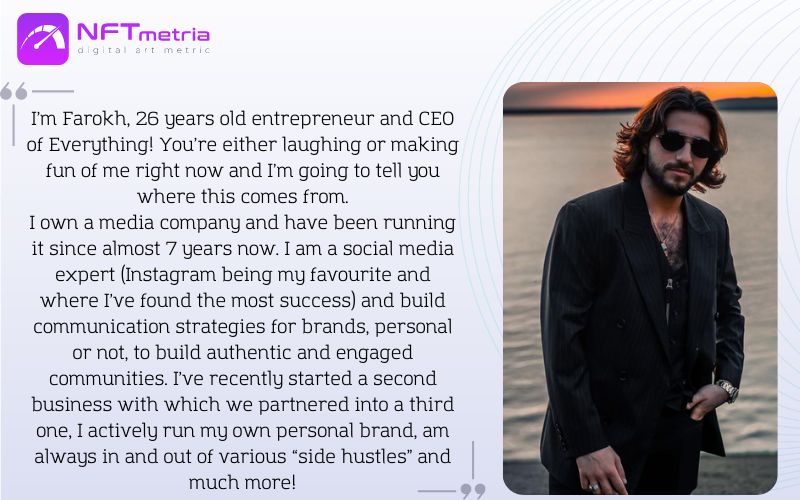 His collection on OpenSea @Farokh has a collection of over 1.3K non-fungible tokens, including the famous Cryptopunks, Bored Ape Yacht Club, World of Women, Moonbirds, Azuki, Cool Cats, Doodles,
On Instagram, he gathered an army of fans from more than 231K subscribers @farokh
He has over 315K followers on Twitter @farokh
In 2017, according to Forbes magazine, he was included in the list of 15 Instagram influencers to follow.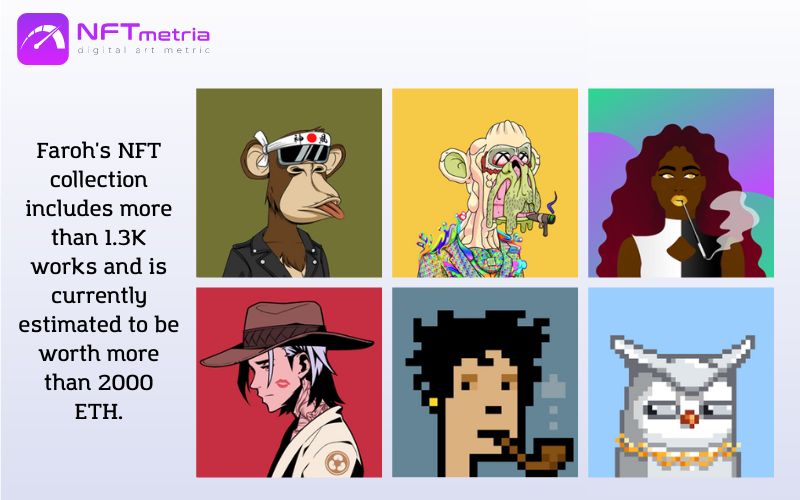 Community building and marketing has been his craft for 10 years. It now aims to build a metaverse and continues to be the bridge between non-fungible tokens and the mainstream. Help artists, creators and collectors build their brands on social media. He enjoys working with friends and sharing his skills:
We must not build alone; it is too difficult. Let's just do it together.Summons Farokh
Read more in our article about the successful marketer, founder of Rug Radio and famous NFT collector.
Conclusion
NFT investors need to understand this market and how to use it. Creating or investing in NFTs is not easy. Therefore, monitoring the behavior of influencers in the market is essential. This knowledge will help you to choose the right investment strategy and NFT project for investment.
Subscribe to the leaders from our ranking of TOP NFT Influencers and stay up to date on market trends.