In 2014, Kevin McCoy created the world's first non-fungible token known as Quantum. And since then, the NFT market has grown significantly. In 2020, transactions exceed $300 million. And in 2021, sales totaled over $17.6 billion. Since then, non-fungible tokens have continued to grow in popularity and become more affordable, with an average of token price of less than $200.
For those new to them, this world can seem confusing and intimidating at first. Fortunately, some pioneers in the field are using Twitter, Instagram, and other social media to educate, motivate, and grow the community. And so that you don't have to search for the best among a lot of people, we have prepared the Top NFT Influencers to follow if you really want to be inside the community or start investing in the NFT wisely.
The rating is based on:
Analysis of social networks,
The number and success of projects from personalities,
Their own collection,
Investments and income in this area.
Who is an NFT Influencer?
You've probably heard of the term "influencer". It is commonly used to describe a person with a large following on any of the leading social media platforms. They are called influencers because they literally have the ability to influence a large group of people.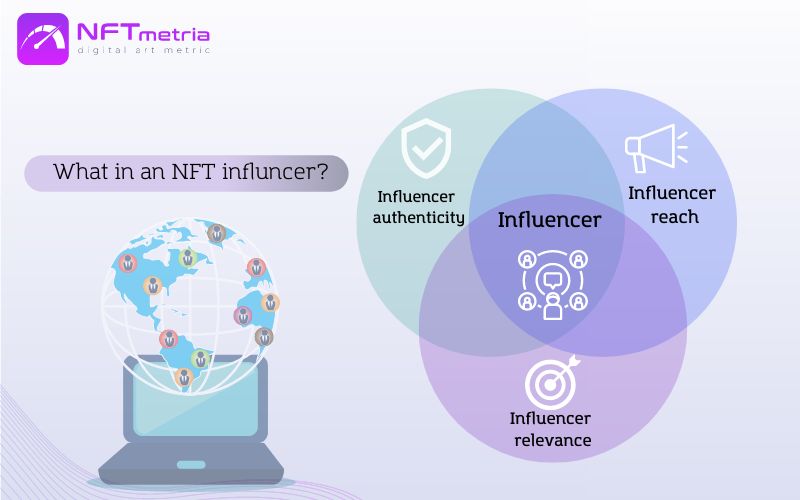 An influencer is a person who has significant experience in the non-fungible token industry and whom people turn to for advice and ideas. They usually have a lot of followers on social networks. It is important to distinguish between influencers "builders" whose influence is related to the creation of real projects and products. And then there are influencers who are "observers" who basically talk about what other people are doing. The former is highly respected.
Well, it's time to face the top NFT influencers on the global digital art scene.
Snoop Dogg
The world-famous rap industry, Snoop Dogg, was one of the first in the media space to start investing first in crypto projects, and then began to invest on a large scale in the non-fungible tokens, creating a separate Cozomo de' Medici profile for this. Moreover, the news that the collectible crypto wallet worth more than $ 18 million belongs to him, the influencer amazed the entire public. By the way, according to the NFTmetria team, this crypto wallet is included in the Top of the best NFT Twitter accounts.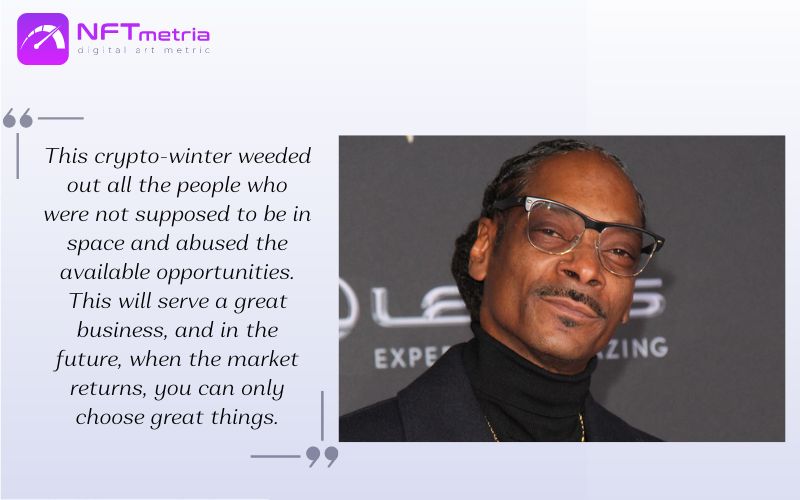 The influencer has become a prominent figure in the global non-fungible tokens community and any initiative he takes is always a huge success.
I know [non-fungible tokens] have a great opportunity to make it in music because sooner or later the labels will have to step in. Sooner or later the labels will have to deal with it. They will have to come home, sit down at the table and realize that the catalogs and things they own are better served on the blockchain. Counts Snoop Dogg
Gary Vee
By the age of 45, Gary Vee (Gary Vaynerchuk), the son of immigrants from Belarus, managed to open about 20 businesses. Influencer is a wine critic turned entrepreneur active in digital marketing and social media. He started an NFT project called VeeFriends in May 2021, and hosted the first VeeCon on the world of Web3 and non-fungible tokens. The purpose of the project is to provide other people with a blueprint for successfully launching an project.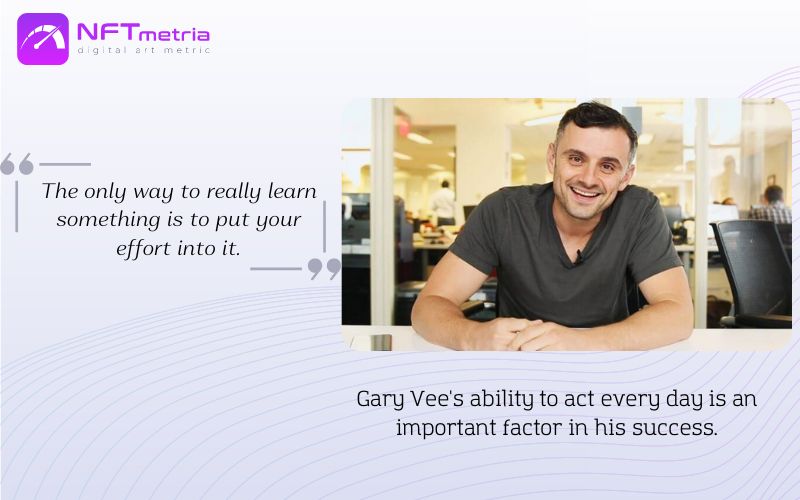 In the future, people will stop talking about NFTs as NFTs and start looking at the essence of the technology. Instead of getting hung up on the term, we will ask: "What is the use of this or that digital object for me?" Says influencer Gary Vee
Steve Aoki
Steve Aoki is a legendary American DJ, music producer, voice actor, fashion designer and writer. In 2018, influencer took 11th place in the world ranking of DJs according to DJ Magazine. He owns almost 3 billion music streams, released 6 albums, 106 singles and many collaborations with world stars.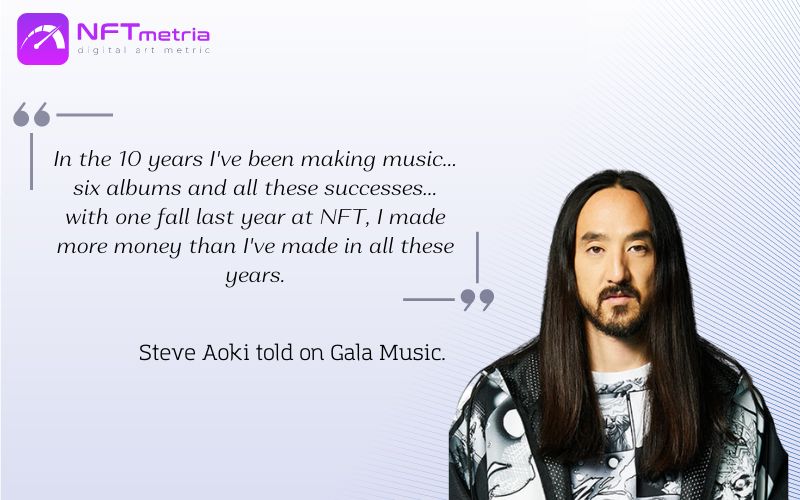 And since 2021, influencer has been actively working in the NFT world. To date, he has managed to launch more than 10 of his own collections, build his own rich collection, create a $1 million non-fungible token track, as well as his own metaverse and marketplace. Impressive?
I believe that the world is moving towards this by any means. NFT is a relentless force that cannot be stopped. It will soon normalize and become the structural pillar of our culture. If you are reading this now, then you are still early. Time to build, innovate and destroy the whole space.Steve Aoki says
Pranksy
Operating in the NFT world since 2017, Pranksy has one of the largest collections of non-fungible tokens in the world. Influencer is the owner and co-founder of the NFTBoxes project and a supporter of the Blue Dragon's Children Foundation.
His rise to fame and success is arguably one of the most remarkable in crypto: amid a single $600 initial deposit, Pranksy now claims to operate a collection of over $9 million worth of non-fungible tokens, of which nearly $7 million alone is on NBA Top Shot. But at the same time, influencer is one of the few who is completely anonymous in the ranking of the Top NFT Influencers.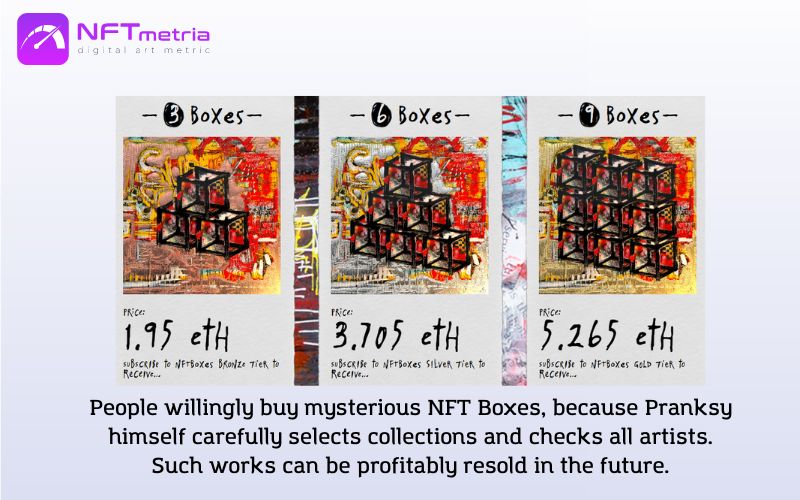 I think I will be doing NFT for the rest of my life, whatever happens to the industry. I believe in her incredible potential. Pranksy is sure
Farokh
Even before the NFT market boom, Faroh Sarmad Tehrani, already a well-known Instagram influencer in the luxury goods industry, entered the non-fungible token space in early 2021 and quickly made a name for himself by organizing Clubhouse chats with celebrities and creators around their drops. He has created one of the best media agencies, the first DAO media, is an opinion leader in the digital world and has a rich collection.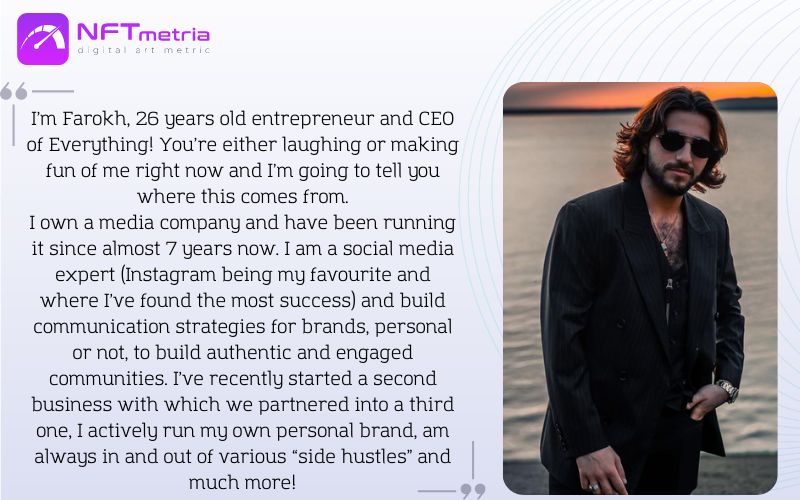 Community building and marketing has been his craft for 10 years. It now aims to build a metaverse and continues to be the bridge between non-fungible tokens and the mainstream, and also help digital artists, creators and collectors build their brands on social media. influencer enjoys working with friends and sharing his skills:
We must not build alone; it is too difficult. Let's just do it together. Summons Farokh
In 2017, according to Forbes magazine, he was included in the list of 15 Instagram influencers to follow.
His collection on OpenSea has a collection of over 1k non-fungible tokens, including the famous CryptoPunks, Bored Ape Yacht Club, World of Women, Moonbirds, Azuki, Cool Cats, Doodles,
Twitter @farokh – over 350k followers,
Instagram @farokh– over 235k followers.
Kevin Rose
In the NFT world, Kevin Rose is best known as the founder of the Moonbirds, a collection of 10,000 tokens powered by the Ethereum blockchain, and the PROOF Collective, an NFT ownership-based membership club. Among his most famous projects is also the news aggregator Digg.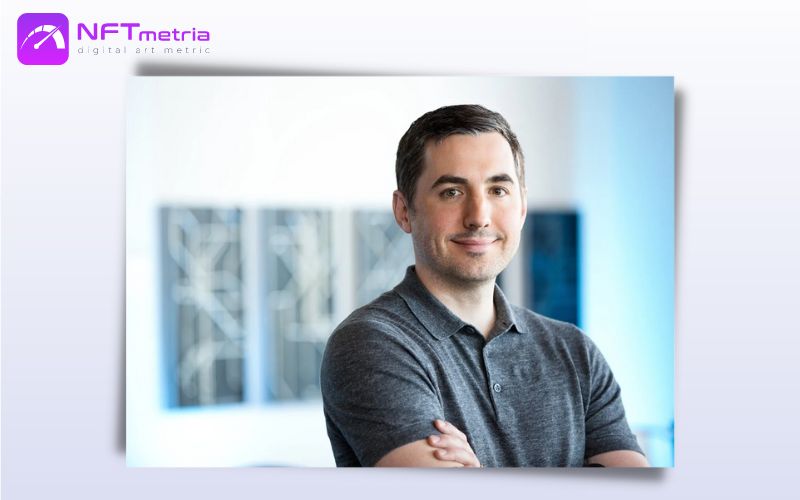 I love the collector's mindset, this idea of craftsmanship, and this idea of there being a finite amount of objects that are sought after and they all each have their own story behind them. Reviewed by Kevin Rose
Matt Medved
Matt Medved is the co-founder, CEO and editor-in-chief of nft now agency. Influencer has been working for several years to bring together the world of music, culture and high technology to raise the role of art in modern society. Under his leadership, the resource became the world's first online publication, which, in cooperation with one of the largest auction houses, curated the sale of goods, and also received the NFT Award in 2022 for the best coverage of the NFT topic. Influencer is also an investment advisor and actively promotes NFT information on his social media. Because he is an established journalist, he is often approached by the media and event planners for his opinion on hot trends in the digital industry.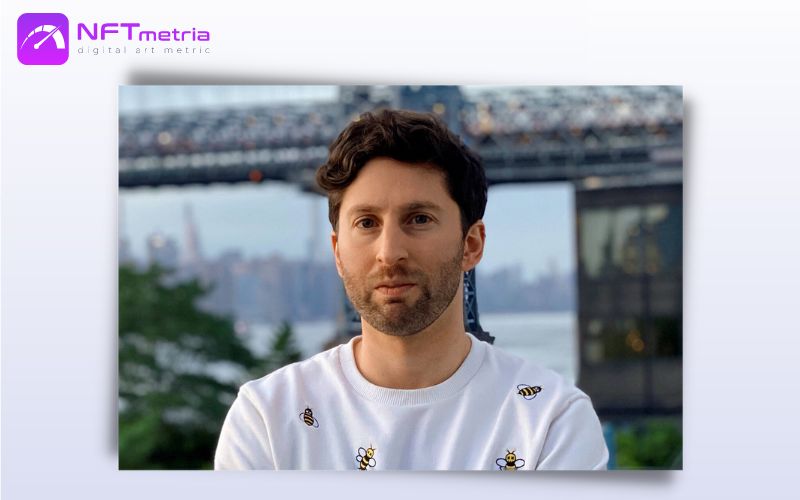 I think the biggest thing is for founders to make it very clear that they are here to create value, and not extract value from the space. Oftentimes, that's the reason why the space is so wary of projects that come from nowhere that don't have a track record. Influencer comments
Vincent Van Dough
Anonymous Vincent Van Dough (VVD) is widely known for his crazy spending and thoughtful projects, including the AOTM Web3 Gallery @AOTMgallery, TungstenDAO @TungstenDAO  and of course Notable Pepes @NotablePepes. Earlier in an interview, the influencer revealed that he was one of the first applicants for original CryptoPunks and one of the early members of CryptoKitties. And now his collection is estimated at about 38 million dollars, including such tokens as:
The crypto NFT market can often be volatile and rapidly evolving. We must think about what is best for our artists reputationally from a long-term horizon, not just what will be a hot narrative for the short term. Influencer cautions
j1mmy.eth
Jimmy McNelis (j1mmy.eth) is a famous influencer in the NFT world. He is the author of the Avastars project on the Ethereum blockchain (founded in 2020). This initiative was carried out by him with the help of his own brand building platform NFT 42 under the auspices of the eminent billionaire Mark Cuban. Influencer is currently the CEO of Nameless, which specializes in selling a cloud-based private environment that allows teams of enthusiasts to build their own Web3 testnets. Moreover, he is also a co-founder of the GODA (Gallery of Digital Assets) project.
J1mmy.eth is also an avid collector. He owns collections such as Bored Ape Yacht Club, Mutant Ape Yacht Club, CryptoPunks and Meebits. Jimmy pulled off some absolutely amazing deals. So, he sold his BAYC #7090 for 800 ETH (over 1.3 million USD).
J1mmy.eth owns a whopping number of tokens (over 1.1k pieces), including projects:
I do wanna see broad adoption of NFTs. I'd like to see big companies come into this space and start to play with their existing IP, with new IP. I'd love to see . . . if we could start to build in some forms of safe identity. I'm incredibly excited to see more and more interest in NFTs throughout the world.Influencer believes in the huge potential of non-fungible tokens and their IP capabilities
Punk6529
Punk6529 is a well-known influencer in the NFT world, one of the undisputed authorities in this industry. In his social networks, he shares NFT-related news and innovative projects with subscribers, gives practical and useful advice.
Punk6529 is an ardent supporter of the development of an Open Metaverse. It is the influencer who is credited with creating the OM project, which stands for Open Metaverse. The foundation of OM had in perspective "bridging virtual and physical spaces that people use in their day-to-day lives." The influencer also owns several collections, which make up a rather impressive portfolio.
The volatility of NFTs is breathtaking. You should buy them for the same reasons you buy almost any other consumer product in your life.Influencer's opinion on this matter
Mark Cuban
Mark Cuban is an American billionaire entrepreneur who is remembered by many from the television show Shark Tank, in which he played the role of one of the "sharks of the business". Cuban is the owner of the Dallas Mavericks basketball club and is part of the owners of 2929 Entertainment along with Todd Wagner. In 2020, the influencer was ranked 177th on the Forbes 400 list and is worth approximately $5.1 billion.
The billionaire is interested in everything related to cryptocurrency and is sure that it has a grandiose future. Now Mark Cuban is already actively involved in NFT activities.
The level of its influence on the NFT market can be understood by several facts:
Creepz Shapeshifterz, a derivative project of Creepz by OVERLORD, is dedicated to iconic personalities in the crypto world. And out of 7 personalities, one of them is Mark Cuban,
The debut NFT collection Crypto History by artist Raf Grassetti, as you understand from the name, is dedicated to the main figures in the history of the crypto market. Among such personalities as Beeple, Elon Musk, Vitalik Buterin, Snoop Dogg there is also a well-known investor.
In May 2021, Axie Infinity raised $7.5 million in Series A funding from Libertus Capital, Collaborative Fund, billionaire Mark Cuban and Reddit co-founder Alexis Ohanian.
Influencer owns NFTs from top collections, including BAYC, MAYC, CryptoPunks.
And here is where you can see the impact and activity of an influencer:
Reese Witherspoon
The name of a native of New Orleans – Laura Jeanne Reese Witherspoon is one of the loudest in the United States. She is an outstanding actress, producer, philanthropist, philanthropist and NFT pioneer. Forbes listed her as one of the 100 most powerful women in the world in 2019 and 2021.
On September 2, 2021, the actress shared with the readers of her multi-million microblog on Twitter information about the purchase of the Ethereum cryptocurrency. By the end of 2021, the influencer was already a supporter of the NFT industry. In a tweet dated December 7, 2021, she pledged to support the artists who are pioneers in the development of the NFT space by encouraging as many women as possible to take part in the discussion of the topic. Since then, the actress's promotional efforts have focused mainly on the World of Women collection.
Alexis Ohanian
Alexis Ohanian is best known as the co-founder of Reddit, the third most visited social news site in the US. Influencer also co-founded venture capital firm Initialized Capital, launched Hipmunk, a travel search service, founded Breadpig, a social enterprise, and partnered with Y Combinator.
As follows from a recent interview with Forbes, Alexis Ohanian belongs to the cohort of crypto pioneers. Back in 2014, he bought 50,000 ETH for only $15,000. Subsequently, these crypto investments brought him a fortune – $50 million. In the same interview, Ohanian admitted that he owns approximately 700 tokens including:
Fidenza by Tyler Hobbs,
Bored Ape Yacht Club,
Mutant Ape Yacht Club,
Doodles,
Pudgy Penguins,
Cool Cats,
The NFTs let us increase the surface area of what we can invest in.This is how the influencer comments
DCinvestor
DCinvestor is a strategic advisor and private investor in the cryptocurrency and blockchain space with a focus on decentralized finance (DeFi) technology. The influencer also regularly posts helpful and educational content on Twitter and talks about his journey as an NFT investor. Aftab Hossain's journey into the NFT industry began when he became interested in Bitcoin in 2013 and later in early projects such as CryptoKitties. In 2021, DCinvestor gradually began to notice the growing popularity of NFTs and the fascination of collectors with collecting new tokens. In particular, he became interested in the CryptoPunks collection from Larva Labs.
DCinvestor has been able to acquire a number of works by "early" digital artists such as XCOPY, Anne Spalter, Coldie and others. The influencer's gallery of top-notch tokens is certainly a phenomenal collection and bears witness to its owner's extraordinary crypto knowledge, broad outlook, and entrepreneurial spirit.
Gmoney
Gmoney is one of the most high-profile influencers and the most prominent NFT collectors. He broke into the world of the digital industry when he purchased a token from the CryptoPunks collection for 140 ETH (a record amount at the time in dollars). For many years, one of the top collectors of digital tokens, Gmoney, is a pillar of the NFT space. The person who prefers to hide under this pseudonym continues to popularize the NFT technology and help community members in financial matters. The influencer has long been regarded as a Web3 guru, and his name appears on Prada's Twitter and Instagram pages. According to Fortune magazine, Gmoney is one of the 50 most influential people in the NFT world.
When I found NFTs I was like, 'Wow, this is your [Fortnite] skin for Twitter, Discord and Telegram.' To me it made total sense… So, when I realized that, I put two and two together, I thought, 'This is a no brainer. I should start buying whatever NFTs that I think are high quality.Shared influencer
Deeze
Deeze is a successful crypto trader and top NFT collector. Having succeeded in token trading, the influencer has become for many an ideological inspirer and expert consultant. He regularly hosts his Twitter Spaces, inviting well-known photographers and artists who are ready to share life hacks with a young audience.
Deeze is convinced that NFT collecting is "a bet on less volatility" compared to crypto trading. In most of his trades, he seeks to get more ETH, not dollars, in order to purchase tokens.
Twitter @deeze – over 251k followers,
Twitter @DeeZeFi – over 2k followers,
Instagram @deezefi – over 2.5k followers.
Zeneca
Roy Bhasin, known in the NFT space as Zeneca, is an analyst, investor, NFT consultant, crypto world legend, industry gatekeeper. He has provided financial backing to NFT projects such as Blur, Deca, and Floor, as well as founding the now popular and respected projects ZenAcademy and The 333 Club.
In less than a year, Zeneca has collected 3,000 million dollar collection tokens, created its own educational ecosystem, and acquired hundreds of thousands of followers on Twitter.
Twitter Zeneca @zeneca – over 375k followers.
Conclusion
NFT investors need to understand this market and how to use it. Creating or investing in NFTs is not easy. Therefore, monitoring the behavior of influencers in the market is essential. This knowledge will help you to choose the right investment strategy and NFT project for investment.
Subscribe to the leaders from our ranking of TOP NFT Influencers and stay up to date on market trends.