Few people get as many titles as Alexis Ohanian received in his 39 years:
Named "Champion of Innovation" by Wired magazine in 2013.
Forbes in 2015 awarded him the honorary title of "mayor of the Internet."
In 2016, he was named to the "Most Creative People in Business" list by Fast Company.
Money named it one of the "Changemakers of 2023".
Alexis Ohanian calls himself a "Business Dad" and a "cryptopragmatist" who sees his mission as "making this world better – much better." In addition, this American Internet entrepreneur of Armenian origin is one of the most influential figures in the field of crypto investments, NFT and Web3.
Who is Alexis Ohanian?
Alexis Ohanian is best known as the co-founder of Reddit, the third most visited social news site in the US. He also co-founded venture capital firm Initialized Capital, launched Hipmunk, a travel search service, founded Breadpig, a social enterprise, and partnered with Y Combinator.
Notably, Ohanian designed mascots for most of the companies he founded:
For Reddit – alien "Snoo",
For Breadpig – a pig with bread wings,
For Hipmunk – chipmunk "Chip",
For Initialized Capital – Honeybadger.
The influencer is also known as the husband of legendary tennis player Serena William. The happiness of this African-American beauty is one of the main concerns of Alexis Ohanian, who treats building family relationships like a startup. That is why, when their daughter Olympia was born in 2017, he took a 4-month parental leave and now proudly calls himself "Business Dad".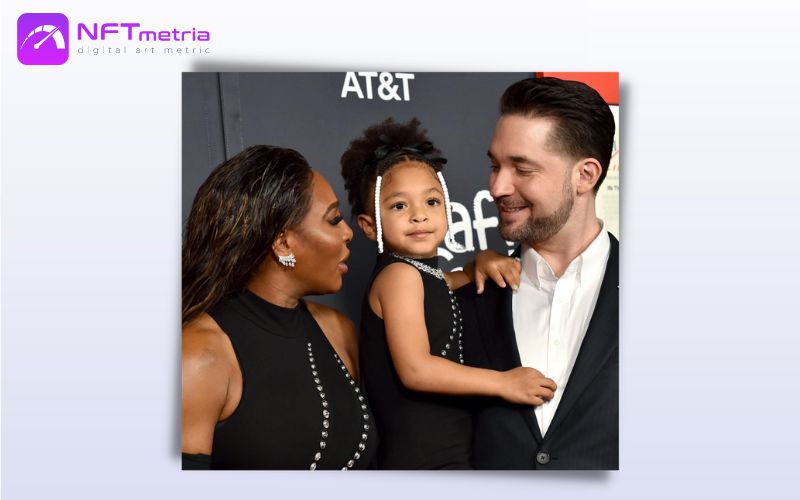 The departure in 2020 of Alexis Ohanian from Reddit, to whom he gave 15 years of his life, came as a complete surprise to many.
I co-founded @reddit 15 years ago to help people find community and a sense of belonging.⁰

It is long overdue to do the right thing. I'm doing this for me, for my family, and for my country.

— Alexis Ohanian 🧠 (@alexisohanian) June 5, 2020
The police killing of black George Floyd was just an excuse to take a "long overdue" step. The real reason for the dramatic parting with Reddit was its filling with racist content. Having a black wife and daughter, Alexis Ohanian could not come to terms with this. However, before leaving, he ensured that an African-American took his place on the board of directors of Reddit.
In 2021, the influencer created a new venture, naming it "Seven Seven Six" in honor of the first Olympic Games, held in 776 BC. Seven Seven Six (776) is both a crypto investment company and a fund dedicated to fighting "injustice around the world." One of the first initiatives of the 776 Foundation is the allocation of $20 million for a 10-year scholarship program for young developers of creative climate solutions.
Almost 50% of 776's portfolio goes to the development of blockchain startups at a very early stage. Venture capital "776" – about $750M AUM – has already helped 29 startups working in the crypto industry and NFT to get on their feet. Among them are Coinbase, Curated, Opendoor, HubSpot, Filecoin, Instacart, Gusto, Americana.
Alexis Ohanian Official Links
Path of Alexis Ohanian to the NFT world
In addition to investing in dozens of startups, including 40 unicorns (companies worth at least $1 billion), Alexis Ohanian supports a wide variety of grassroots initiatives. Here are just a few of them:
Helped 1960s lead singer Lester Chambers raise $60,000 for a new album on the Kickstarter crowdfunding platform;
Raised over $12,000 through crowdfunding service Tilt.com for Black Girls Code, a non-profit organization that helps African-American girls learn to code;
Supported the initiative of 16-year-old Muslim Rayouf Alhumedhi, as a result of which Apple released an emoji depicting a woman in a hijab in 2017;
Became a lead investor in the Women's National Football League and its spin-off Angel City FC;
Provided financial assistance to many social projects such as Kinside, Dispo, Pearpop.
The influencer is known as an active participant in the movement for an independent Internet. In 2010-2012, he led more than one campaign against bills that threatened net neutrality. For this, Forbes in 2013 awarded him the title of "mayor of the Internet".
He is also the author of the popular book Without Their Permission: How the 21st Century Will Be Made, Not Managed, published in 2013. According to The Wall Street Journal, it was ranked fourth on the bestseller list in the Hardcover Business category. To promote the book, Ohanian embarked on a 5-month tour that included 150 stops and visits to 75 universities.
In Tim Ferriss' book "Tools of Titans," which debuted in 2016 and became a #1 New York Times bestseller, Ohanian wrote a chapter with tips on how to succeed.
Alexis Ohanian in the NFT world
As follows from a recent interview with Forbes, Alexis Ohanian belongs to the cohort of crypto pioneers. Back in 2014, he bought 50,000 ETH for only $15,000. Subsequently, these crypto investments brought him a fortune – $50 million.
In the same interview, Ohanian admitted that he owns approximately 700 NFTs. Moreover, he regularly gives collectible tokens to his beloved wife. In 2021, the internet entrepreneur spent over $500,000 on 7 NFTs to complete "The Serena Collection". The pink monkey from Bored Ape Yacht Club's NFT project alone cost him 117 ETH (approximately $450,000).
In his tweet, Ohanian referred to "The Serena Collection" as a family heirloom.
The Serena Collection I've built is going to stay in our family for all-time. Our great great grandchildren and beyond will hopefully appreciate my investment 🧐 and their great great grandma's legacy

— Alexis Ohanian 🧠 (@alexisohanian) May 22, 2022
And in another tweet, he promised his wife that from now on "he will only give her NFTs."
First I get you the SerenaPunk, now I get the pink ape you wanted… you realize I'm only gifting you NFTs from now on right? 😃

— Alexis Ohanian 🧠 (@alexisohanian) January 20, 2022
In this regard, his joke instantly went viral on the networks:
If you haven't bought an #NFT for your wife…are you even married?
Apart from Bored Ape Yacht Club, Alexis Ohanian has invested in some of the biggest NFT projects including Moonbirds, 10KTF, Doodles, CryptoPunks, Cool Cats.
In 2021, he minted 13 pairs of NFT sneakers from the 10KFT collection, according to Dappradar. Since each pair cost about $150, he spent just under $2,000 on the entire digital shoe.
The Alexis Ohanian collection includes:
It follows from this that the entrepreneur's wallet contained the original NFTs of all the listed collections.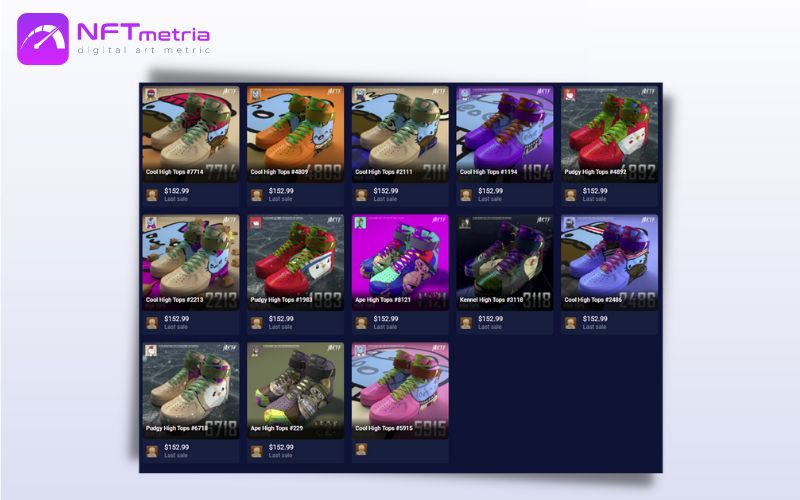 In a tweet dated June 22, 2022, Alexis Ohanian admitted to being "an early doodles holder"
As an early @doodles holder (I bought a slew that looked like my daughter like 8 months ago) I was thrilled when my partner at @sevensevensix, @katelin_cruse, told me we'd be leading the first round of financing for Doodles. pic.twitter.com/JTCnXejBj2

— Alexis Ohanian 🧠 (@alexisohanian) June 22, 2022
So, he's excited to lead the collection's first round of funding with $10 million. Ohanian compared Doodles to the Walt Disney of our time, with the only difference being that the NFT project aims to solve the intellectual property problem with Web3:
Doodles wants to build the next generation of Disney and a whole world of IP that is, you know, giving people a stake, a sense of ownership. Entrepreneur comments
Ohanian supports NFT projects not only by investing, but also by demonstrating them at social events:
At the Met Gala in 2021, he completed his look with a #Cryptopunk 2950 pin given to his wife Serena Williams (NFT was purchased for 85 ETH, or $175,500 at the time, and was one of the rare female punks with a headband).
Decided to bring a #Cryptopunk of my wife (that I bought for her) to the #MetGala. WAGMI. pic.twitter.com/BI2VZFmasQ

— Alexis Ohanian 🧠 (@alexisohanian) September 14, 2021
At the 2022 Oscars, the investor sported cufflinks featuring the Bored Ape Yacht Club logo.
IYKYK. #Oscars pic.twitter.com/rGsLUqIGNF

— Alexis Ohanian 🧠 (@alexisohanian) March 27, 2022
👀 @alexisohanian breaking on through with the drip pic.twitter.com/8FqfeqDIX7

— ngbshpend.eth (@NGBxShpend) May 1, 2023
Innovative, Alexis Ohanian was the first to test Zestworld, the world's first digital comic creation tool. Zestworld allows crypto fans to personalize orders to their artist idols. In a July 5, 2022 tweet, Ohanian showed off an NFT illustration of "Serena & Olympia" commissioned by artist Amanda Conner through Zestworld. In the same post, he announced that he was creating comics in Web3.
I commissioned the incredible @AmandaRantsAlot to create this custom NFT artwork of Serena & Olympia for them. The first ever from @zestworldcomics new digital commissions tool. Now we're creating comics in Web3 🦸 pic.twitter.com/3fYIetiWf7

— Alexis Ohanian 🧠 (@alexisohanian) July 5, 2022
NFT projects of Alexis Ohanian
Alexis Ohanian's most resonant NFT project was the podcast Probably Nothing, which he hosted with Tiffany Zhong, the founder of the Islands web3 startup. According to Forbes, Seven Seven Six has invested $3.5 million in the Islands project to help digital content creators build their own NFT communities.
The co-hosts of the Probably Nothing podcast covered NFT news, did deep dives on the subject, and interviewed industry leaders. Episodes of Probably Nothing have been released weekly on Apple and Spotify starting October 21, 2021.
Among the invited guests were:
Bobby Hundreds, founder of NFT project Adam Bomb Squad;
Playboy CMO Rachel Webber,
Time President Keith Grossman,
Youtuber and crypto enthusiast Michelle Phan,
Wengie and Christie's NFT lead Noah Davis.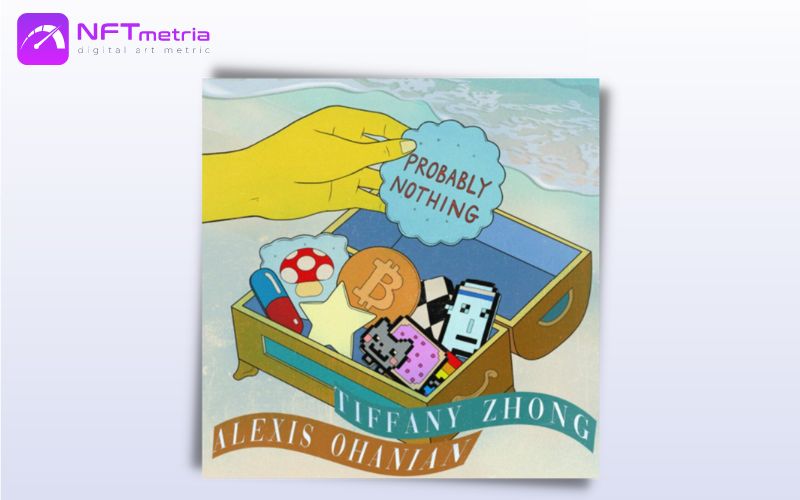 Collaborations of Alexis Ohanian
Among Alexis Ohanian's many investment ties, which experts rated as "the highest quality, broadest, and deepest in the ecosystem," one collaboration stands out.
According to  TechCrunch, in May 2022, Seven Seven Six teamed up with OpenSea and rapper Future to fund a unique startup, Americana Technologies. Founded in early 2021 by designer Jake Frey, Americana Technologies makes the versatile NFTA chip that allows brands and designers to turn physical items such as streetwear, collectibles, cars and artwork into NFTs.
Seven Seven Six has committed $6.9 million to this project, recognizing the value of linking a physical object to the blockchain, which lies in the ability of an NFT to prove the authenticity and origin of an item, as well as provide royalties to its creator.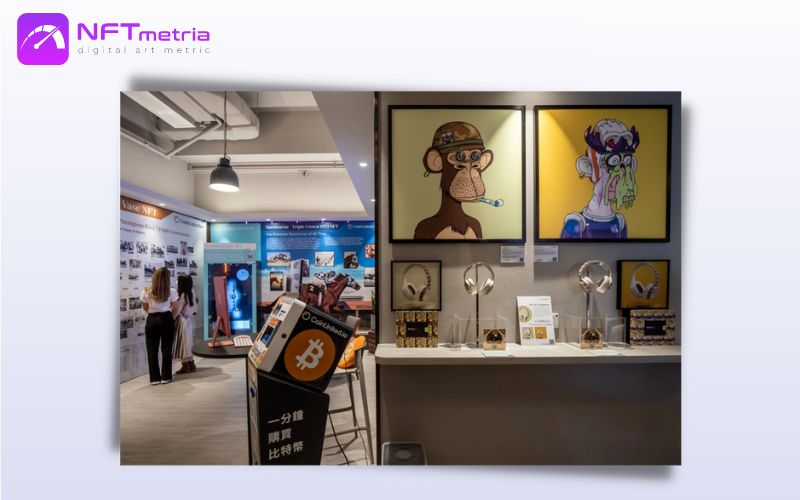 NFT Collection of Alexis Ohanian
The personal collection of the entrepreneur today includes the top NFTs:
Fidenza by Tyler Hobbs,
Bored Ape Yacht Club,
Bored Ape Kennel Club,
Doodles,
Pudgy Penguins,
Cool Cats,
10KTF.
Opinion of Alexis Ohanian about the NFT market
In an interview with Forbes, Ohanian admitted that he sees huge potential in NFTs as unique branding units:
The NFTs let us increase the surface area of what we can invest in. This is how the influencer comments
One of 776's tweets expresses their belief that Web3 companies will take consumer culture and intellectual property to the next level:
From @yugalabs to @doodles, the cultures and communities that are created in these web3 companies could bring about a new forefront of consumer culture and IP.

Watch @alexisohanian speak more about the potential of web3 technology on @CNBC👇 pic.twitter.com/nlhU7ZqVbH

— 7️⃣7️⃣6️⃣ (@sevensevensix) January 17, 2023
There is another reason that makes him have high hopes for NFT and Web3. The fact is that the ancestors of Ohanian died during the Armenian genocide, and their assets were confiscated. A family tragedy has forced Ohanian to become a "cryptopragmatist": while supporting federal financial regulatory policies, he still prefers to have secret keys for his most valuable assets.
Any group of people who have in their consciousness, or in their collective history, some idea of persecution, especially by a state, makes the idea of a store of value that is not controlled by any single state very attractive. And so, in some ways it was hardwired in me then, and made me in a way receptive to the idea of a decentralized currency. Shared by an entrepreneur
Opinion of NFTmetria
Alexis Ohanian is a rare example of a multi-millionaire investor using his wealth and influence to shake the status quo and advance the future:
He made his fatherhood a startup and became the "CEO" of his family.
He broke up with Reddit as soon as he realized that the technological brainchild he created, which brought in $100 million a year, was not uniting, but dividing people.
He made it a point to support blockchain startups at a very early stage, not being afraid to hear the derisive "cloud-chaser" addressed to him (as one of the former Reddit employees once called him).
He is convinced that the combination of creativity, intelligence and co-creation in NFT will lead to a new era of gaming experiences and cultural achievements:
What we're seeing in the communities and cultures and the creativity is something that could very likely play out to be a new forefront of gaming and culture. He said
Given all of the above, we can say that Alexis Ohanian fully justifies all those honorary titles that the Internet community has awarded him.