NFTs or non-fungible tokens are in the spotlight right now. If you are just at the start of this topic, then we advise you to read our article. Whether you are looking to buy non-fungible tokens, newbie or expert in the token market, it is important for you to keep abreast of current trends in the world of cryptocurrencies. Traders, advisors, and collectors mostly tweet about their recent purchases and trades, which helps you understand what decisions to make in order not to lose money. Here are the best 20 NFT Twitter accounts you can follow to make informed decisions while trading.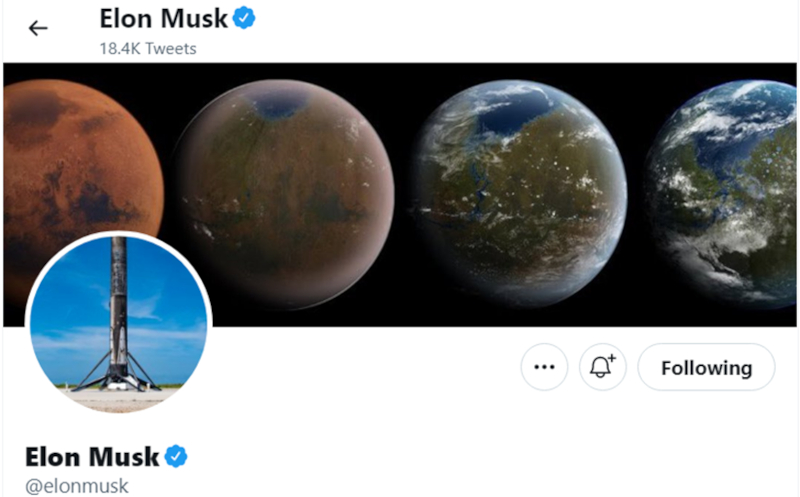 Followers > 98M
Elon Musk is the undisputed king of Twitter and one of best NFT Twitter accounts to follow. Despite the fact that Elon Musk does not directly move the topic of non-fungible tokens, his words and actions have a very strong impact on the entire cryptocurrency market. With one tweet, he brought down the price of bitcoin by 57%.
Followers >3M
Gary Vaynerchuck is one of the best NFT Twitter accounts you can follow. He has his own collection called VeeFriends which has made him millions of dollars. He provides his followers with valuable information that explains the fundamentals of the market and how you can choose projects that will bring big profits. Many creators in other fields cite his insight when making his own purchases, which is a good indicator of his good influence on newcomers.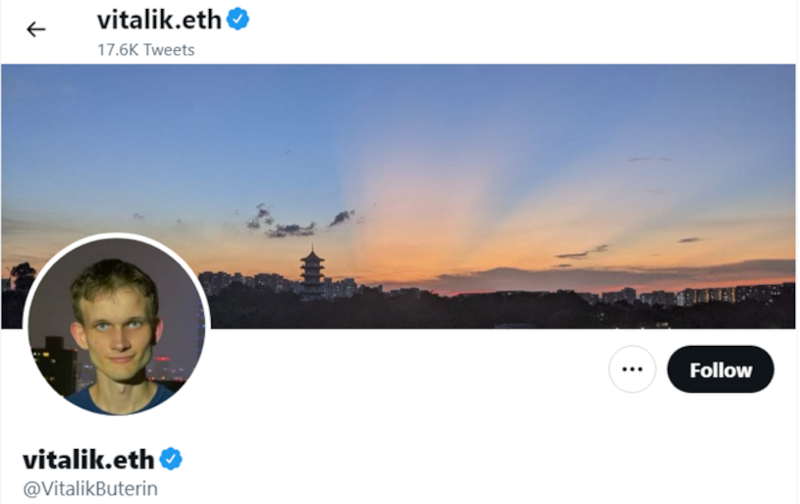 Followers > 4M
The famous founder of Ethereum is the undisputed leader of the cryptocurrency influencer base. Vitalik is very passionate about Ethereum and blockchain based projects. Keep an eye out for his detailed, insightful comments, reviews, articles, and other resources on all things crypto.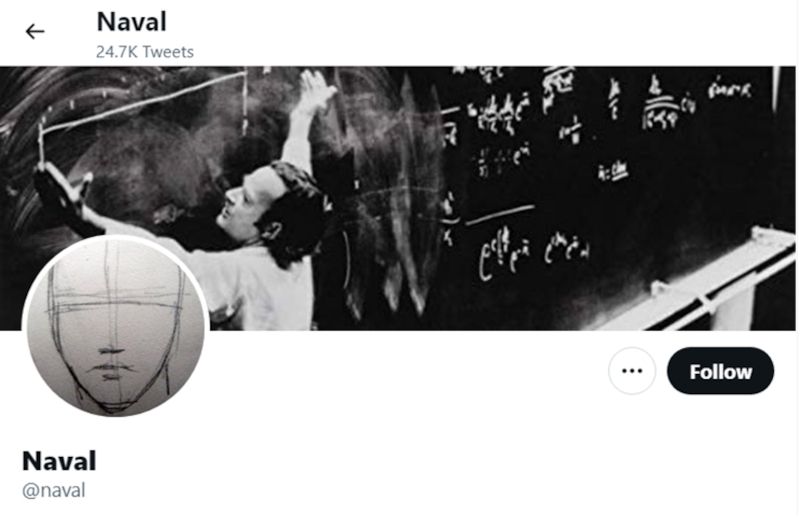 Followers > 1.8M
He supports the Web3, Crypto and NFT communities and founded AngelList. Naval is an innovator in Silicon Valley. His "How to get rich" tweet went viral, with over 180,000 likes and 66,500 retweets. In addition to Web3 and cryptography, you can also follow his philosophical approach to life.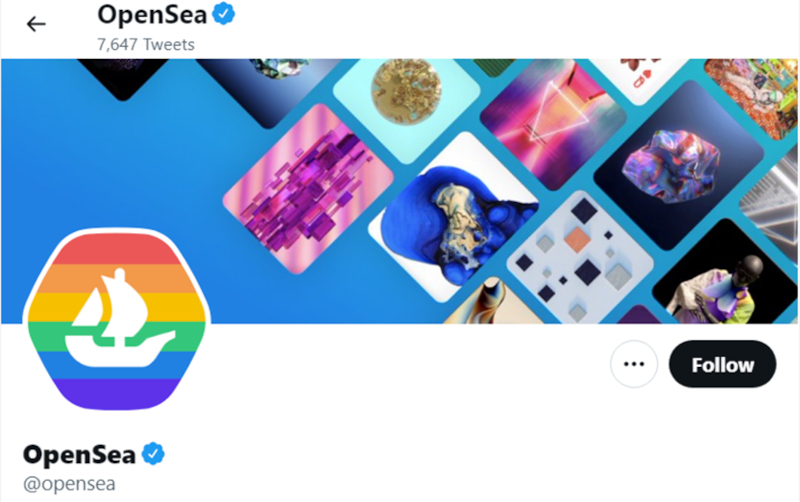 Followers > 1.7M
Even though OpenSea is the leading marketplace, we believe that the OpenSea account is built more on the idea of ​​educating people about NFTs.
One of the best explanations and warnings about the security of non-fungible tokens can be found on OpenSea's Twitter. This helps spread the word about the state of the market and helps to understand the risks of investing. That's why our team considers him one of the best NFT Twitter Accounts to Follow.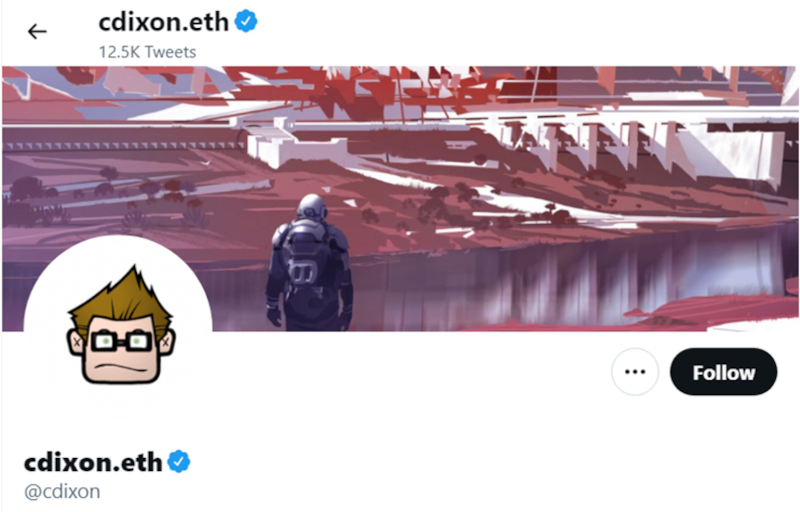 Followers > 854K
Chris Dixon, Partner at A16Z, writes exclusively about Web3, Crypto and NFT. By following Chris, you will get an insight into the whole industry of cryptocurrencies and tokens, as well as explaining how NFT works with examples.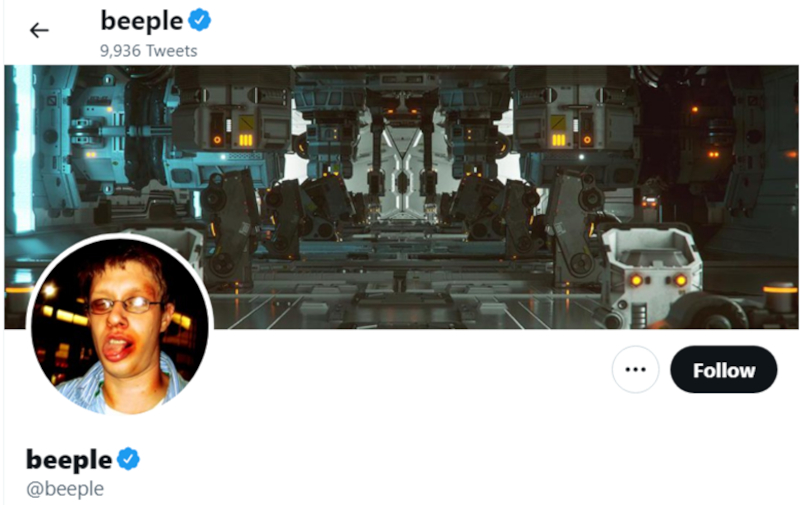 Followers >680K
Beeple is one of the most popular and important NFT accounts. He is the famous creator of NFT and is responsible for artworks sold for millions of dollars. His subscribers receive a daily dose of his current projects, as well as opinions on other art and commentary on current events in the NFT space.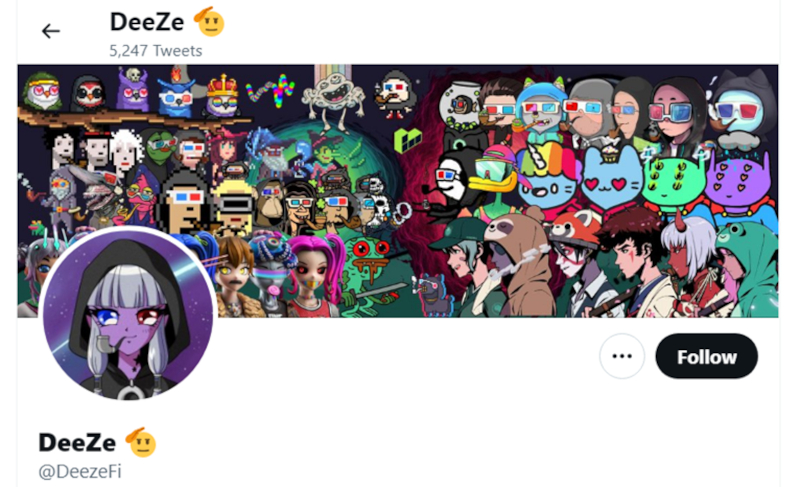 Followers > 230K
Deeze is one of the first collectors of Crypto Punks and stands for CryptoArt. He is also the Community Manager of Fractional Art, a platform where you can buy, sell and mint tokens. The blogger posts information about both leading artists and collections, and covers the topic in detail from the point of view of education.
Followers >300K
Farokh collects all kinds of NFTs, including Cool Cats, Bored Apes and Crypto Punks. He is mainly known as the CEO of Goodlife Media, which has a large following on other social media platforms.
Followers >375K
6529 owns over 1,400 digital NFTs in Opensea. You can view all the photos and artwork he has created. Thus, you will be in the trend of the latest collections, where you should invest your money.
Followers > 270K
GMoney set a new record by spending 140 ETH and posting about it on Twitter. This chain alone provides a place on this list, but GMoney is the place to go if you want to get intuitive market insights and understand the events you are watching.
Followers >250K
They collect tokens in the art space from different artists and on different topics. Cozomo de'Medici has one of the largest art collectionsyour NFT in the world. They partner with many celebrities and educate and encourage people to make smart decisions while trading. It is for understanding digital art trends that we recommend this account as one of the best NFT Twitter accounts to Follow.
Followers > 220K
He is one of the most active accounts when it comes to NFT related topics. Constant breaking news are the most common tweets we can read. In addition, he shares his views on the state of the market and shows with examples what the purpose of the NFT is.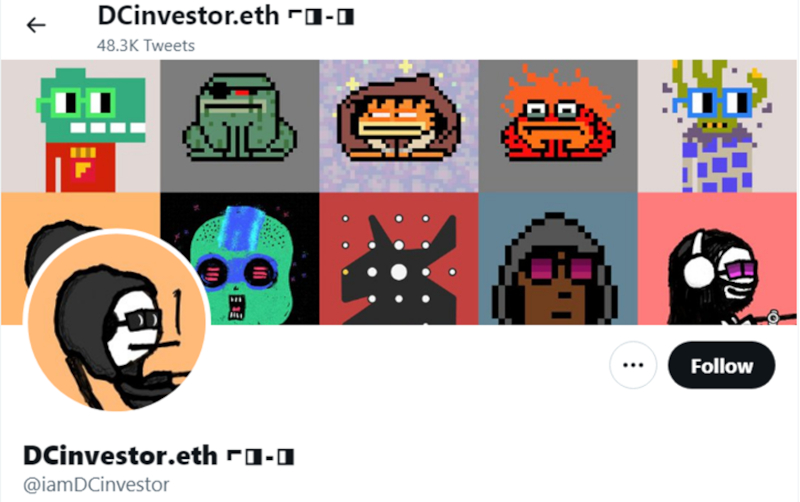 Followers >200K
If you have been a part of the NFT world for some time and are no longer a beginner, DCinvestor is a great account to follow. They tweet various high-level thoughts and ideas related to the crypto space, which are not very easy to understand if you are a beginner. They have one of the best collections which includes Ringers, AutoGlyph, XCopy and Chromie Squiggle. Their tweets provide followers with clarity on current events happening in the industry as well as the importance of various collections.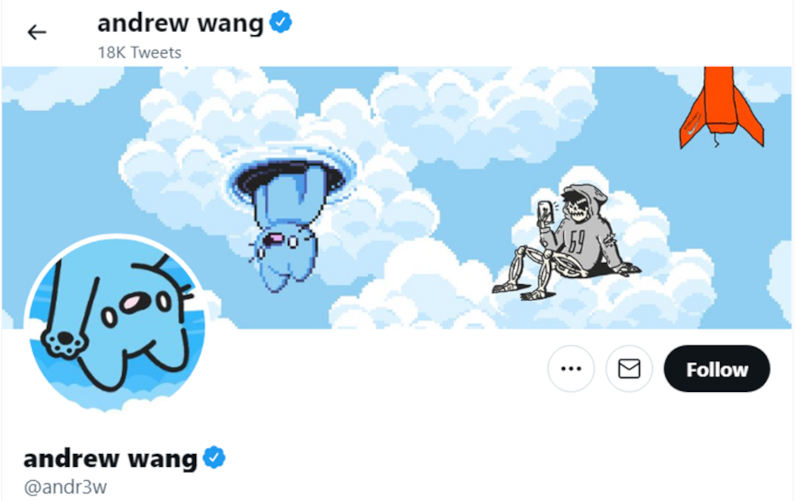 Followers > 182K
Andrew Wang is a writer who has been featured on various platforms such as the Washington Post, Time Magazine, Insider, etc. His account also provides important information to help you understand and learn the various nuances of buying and trading tokens.
Followers >180K
Beanie is an advisor and investor in various NFT projects, providing valuable information and taking on various projects that may be useful to new investors wishing to get into the NFT.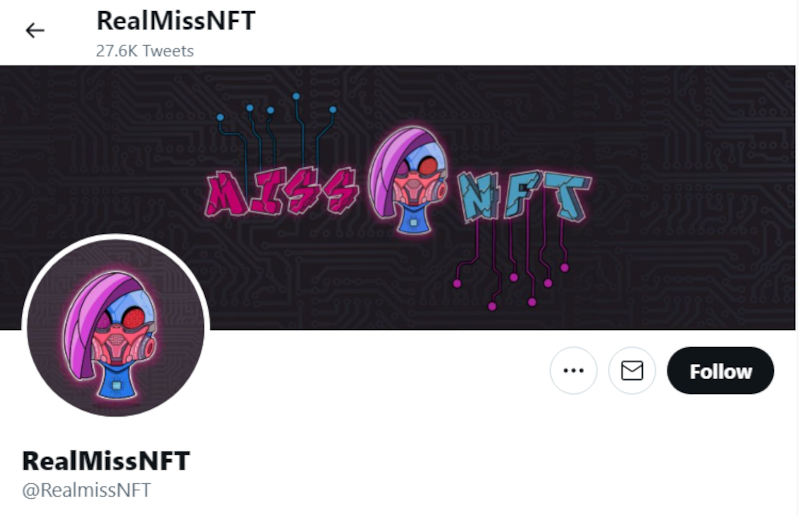 Followers > 170K
Every week the blogger introduces 2 artists and tells the stories of the artists and upcoming projects. Every day she writes about upcoming projects that promise great promise and shares a lot of news about them.
Followers > 143K
Matt Medved is the CEO and co-founder of news site NFT NOW, and a writer, singer, investor, and consultant whose mission is to foster creative success. He is a perfect example of an account that wants to bring the community together and contribute to the digital future.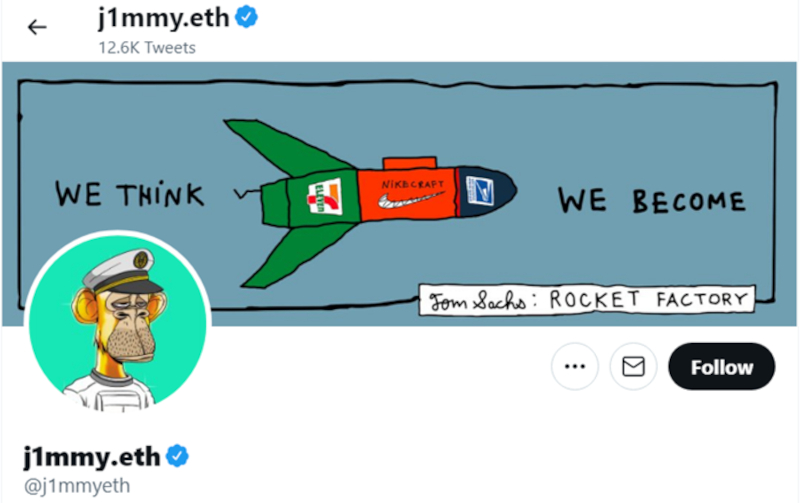 Followers > 140K
Founder of NFT42. He is a pioneer of the cryptocurrency scene. Since 2017, J1mmy has been actively developing this area, and he has succeeded in this. Thanks to his experience, he pushes the boundaries of the metaverse, blockchain and cryptocurrencies for all interested subscribers, and also writes about what NFT is and how to use them.
Followers > 123K
Chris Cantino co-founded the Color Capital fund. He specializes in consumer products and new commercial platforms, in particular NFT and web3, which is what most of his tweets are related to.
Sum up
Among thousands of other accounts, we have identified twenty of the best NFT Twitter accounts to follow. It is worth subscribing to them if you are new to the crypto space, or vice versa, you are already an experienced player. In our experience, we can also recommend following YouTube bloggers, opinion leaders. In this article, we have compiled an up-to-date selection of the best YouTube accounts in the field of non-fungible tokens.