Among the variety of digital art, generative art has recently gained popularity. And in this format, of course, there are outstanding personalities who set the bar, trends and style for the whole direction. Dmitri Cherniak is just one of these personalities. In his practice, he uses software that creates unique paintings in seconds. Dmitri Cherniak believes that these works of art can evoke the same emotions and feelings that evoke when viewing a picture created by a human hand.
Who is Dmitri Cherniak?
Dmitri Cherniak is a generative artist who has immersed himself in the NFT space and released several collections through the Art Blocks generative art platform, becoming one of the most famous and in-demand artists in the field with his "Ringers" and "The Eternal Pump" collections. They have become a real hit in society, as evidenced by sales of more than 50 million dollars.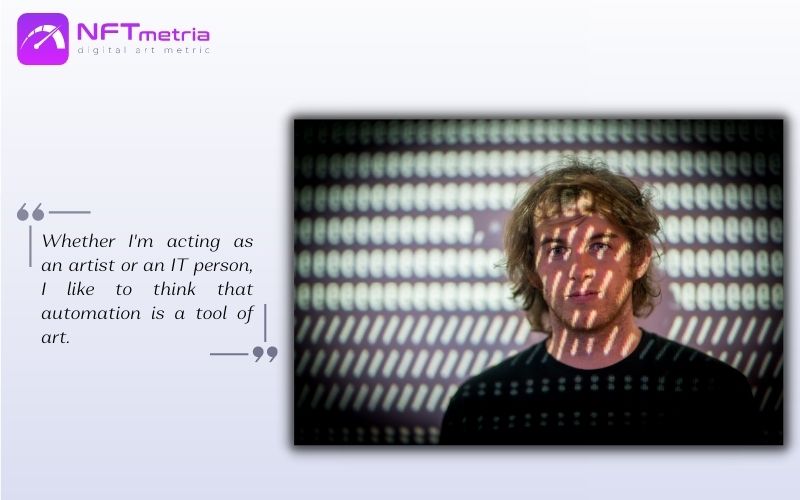 Dmitri Cherniak Official Links
Creative way of Dmitri Cherniak: from cryptography to NFT
Dmitri Cherniak was born in Canada. As a child, he was very fond of drawing, although he only succeeded in scribbles. With age, he moved away from art, in which he could not even get credit at school, and turned his attention to mathematics and the natural sciences. After graduating from McGill University in Montreal, he started his career in the finance industry as an IT engineer.
Starting crypto in 2014, Dmitri Cherniak is one of the first to implement the Coinbase bitcoin tip widget to help journalists get more funding for their work. Then he began to accept bitcoins for his work. Later, Dmitri Cherniak learned about Ethereum and its potential as a globally distributed computing system.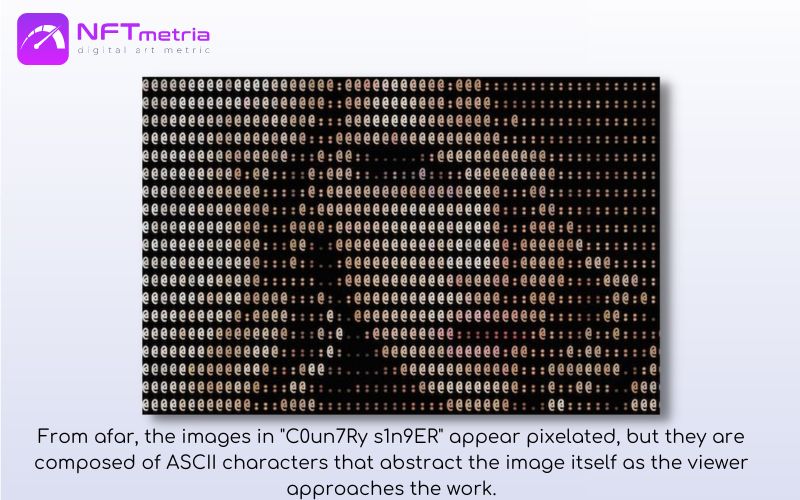 The first art exhibition of Dmitri Cherniak took place in 2015 at the Heron Arts gallery (San Francisco), a series of works called "C0un7Ry s1n9ER", consisted of paintings written in the style of generative ASCII art.
Dmitri Cherniak in the NFT world
In 2019, Dmitri Cherniak minted the first NFT for Jake Bruchman, the founder of CoinFund, and Taylor Swift became an angel of inspiration for the artist. Then in early 2021, Dmitri Cherniak joins the Art Blocks generative art platform, and begins to create his own works of art using algorithms.
In the autumn of 2022, the artist presented his new collection of works "Light Years" at the international photography exhibition, which was held in Paris. Tokens from this collection will be presented to the world in December. This collection is dedicated to the work of his father, Moholy-Nagy, and like all Dmitri's work, it has one main goal – the integration of technology into art can be intriguing.
Features of NFT works by Dmitri Cherniak
Compared to programming in Solidity, where a small mistake can lead to financial ruin, a mistake in generative art can create unexpected levels of beauty. For an artist, the generative format of art can be unpredictable.
Dmitri Cherniak creates his work with custom software that is able to generate a unique work of art in less than a split second and displays his collections as scalable vector graphics in the browser. The works focuses on geometric shapes and mostly bright colors, although some are done in black and white.
I have extremely eclectic taste. It's hard to pinpoint, but I like to live with a mixture of geometric/minimalist art and portraiture. This is how Dmitri Cherniak describes his taste in art
The most famous NFT works of Dmitri Cherniak
For all time, the artist has sold just over 900 tokens. And among them there are several projects thanks to which he gained fame, recognition and wealth.
Ringers NFT Collection
The Ringers is most famous collection of Dmitri Cherniak, it was created in February 2021. It consists of 1000 NFTs – various combinations of strings and pegs, which turns the works into a unique geometric work of art, which were created using a purely generative method. The collection was sold out in the first 20 minutes and is curated by the administration of Art Blocks.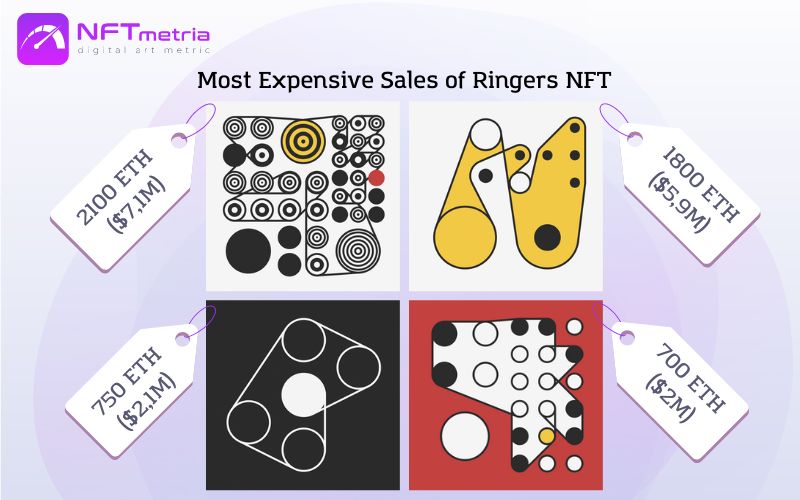 Today in numbers:
Total sales exceeded 28K ETH ($34 million),
Floor price is 65 ETH,
The most expensive Ringers #109, sold for 2,100 ETH ($7.1 million),
Ringers #109 and Ringers #879 are the most expensive ever sold out of over 200K NFTs on the generative art platform Art Blocks,
Self Portrait #1 NFT
Dmitri Cherniak can be called a pioneer in the field of generative art, and self-portrait is the most important work in his career.
It takes incredible skill and patience to generate something that looks like you without using source images. Dmitri Cherniak describes his work
This is exactly what the author achieved: after several hours of iteration with shapes and parameters, working with the algorithm, he saw himself among a random set of circles, curves, colors and lines. Unlike traditional self-portraits, this work is an excellent example of the algorithm that creates a person. The painting was created in 2020 and sold at Sotheby's Metaverse on October 26, 2021.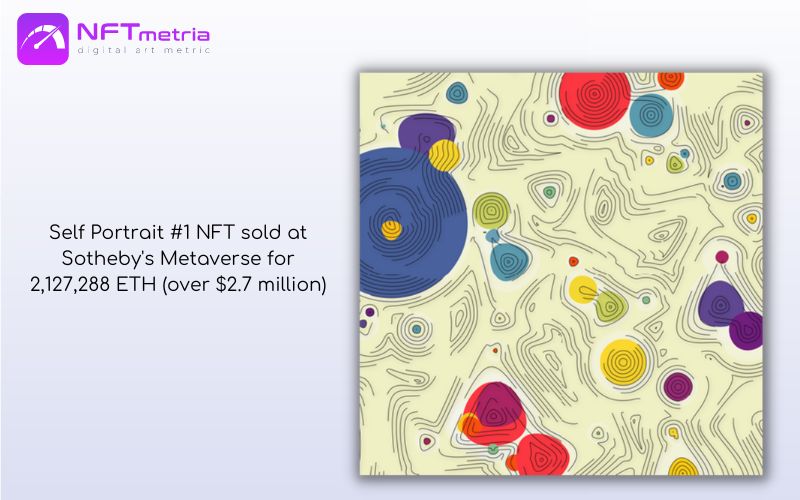 A slight lack of symmetry can cause so much pain NFT collection
A slight lack of symmetry can cause so much pain is an NFT collection that has a very strong and aggressive asymmetry. The snippet creation system was written in Javascript and rendered as SVG in the browser. It consists of 4 parts, created in the spring of 2020, sold on the SuperRare marketplace.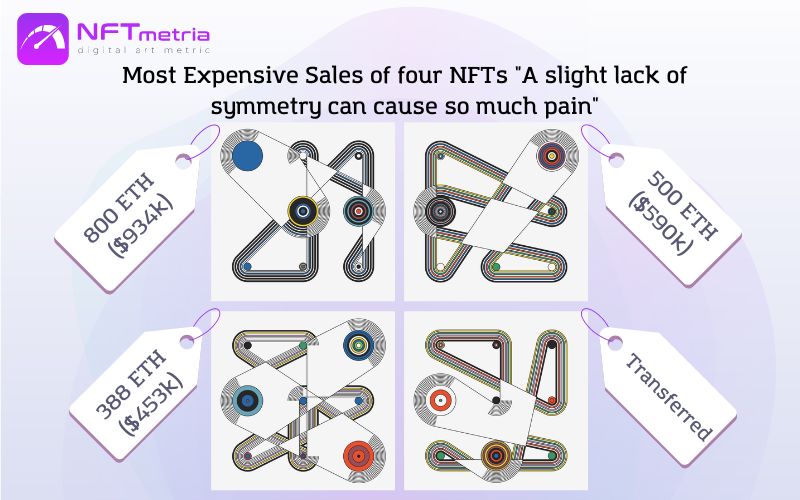 Eternal Pump NFT Collection
There is no need to fight this. You just need to respect. The caption reads.
Eternal Pump is an NFT collection of 50 dynamic works, launched in February 2021 also through Art Blocks, but not in the Curated category, but Playground. In this collection, Dmitri Cherniak celebrates the technical side of beauty.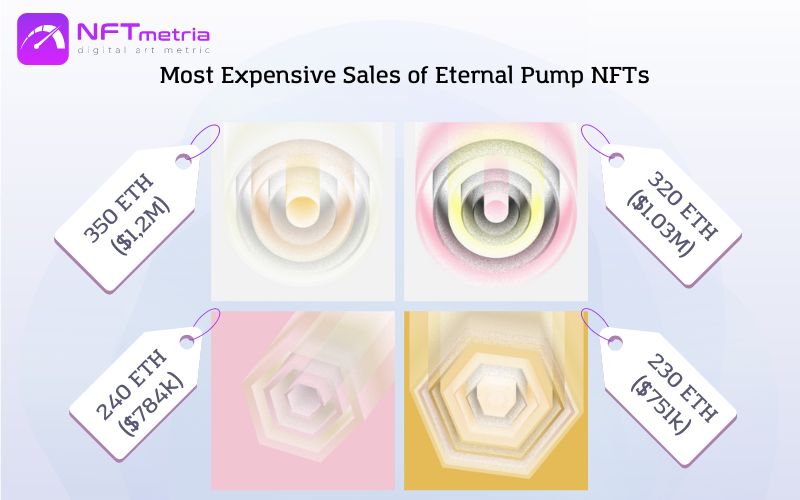 Today in numbers:
Total secondary sales exceeded 3.8k ETH (more than $4.5 million),
The original price of a mint was 2 ETH,
Floor price is 275 ETH ($340k),
The most expensive The Eternal Pump #6, was sold on September 12, 2021 for 350 ETH ($1.2 million).
The difference between the subtleties and the subtleties NFT
For this, the NFT artist has developed an interactive visual framework using physical simulations of cell division. The work was sold in April 2022 at Sotheby's in New York for $882,000, despite a lower valuation threshold of $1 million. At the same time, Dmitri Cherniak's work turned out to be the most expensive at this auction.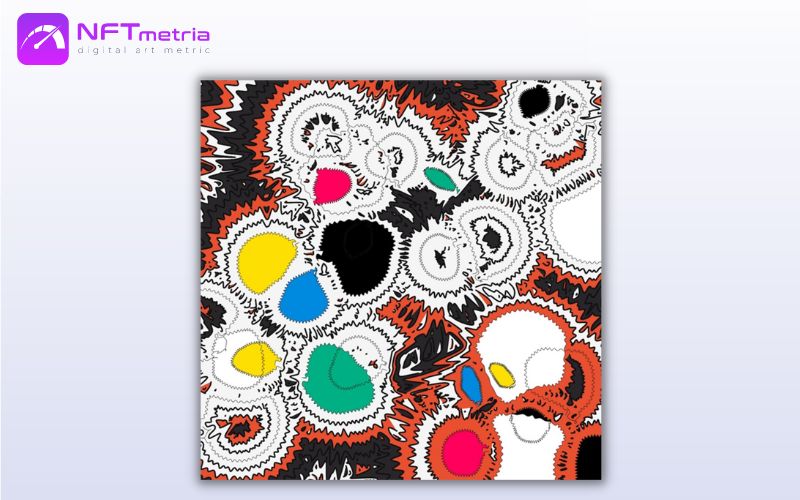 Where can you buy NFTs by Dmitri Cherniak?
You can buy and thus invest in the NFT of the artist Dmitri Cherniak on the marketplaces OpenSea, Makersplace, SuperRare. In addition, the author's new drops can be tracked on the Art Blocks generative art platform.
Opinion of NFTMetria
The work of Dmitri Cherniak had a huge impact on the development of the generative style.
Generation is often perceived as something boring and robotic, though only by those who do not have technical knowledge. As the artist himself emphasized
As the world becomes more digital and algorithmic in the coming decades, the cultural significance of generative art will only grow. And Dmitri Cherniak himself firmly entered his name in the direction of generative art as the most advanced, expensive and promising NFT artist in this area.