Someone calls him a pioneer of social networks, someone – a man who determined the modern look of Internet news. Media giants Twitter and Facebook are now using his findings, and the NFT community never ceases to admire his insight and irrepressible energy. At 43, he has become one of the most influential angel investors in Silicon Valley. Thanks to his projects and active business activities, Kevin Rose has earned good capital. For 2023, his fortune is estimated at about $30 million.
Today we will talk about Kevin Rose – one of the most significant figures in the digital business of the 21st century.
Who is Kevin Rose?
In the NFT world, Kevin Rose is best known as the founder of the Moonbirds, a collection of 10,000 NFTs powered by the Ethereum blockchain, and the PROOF Collective, an NFT ownership-based membership club. Among his most famous projects is also the news aggregator Digg.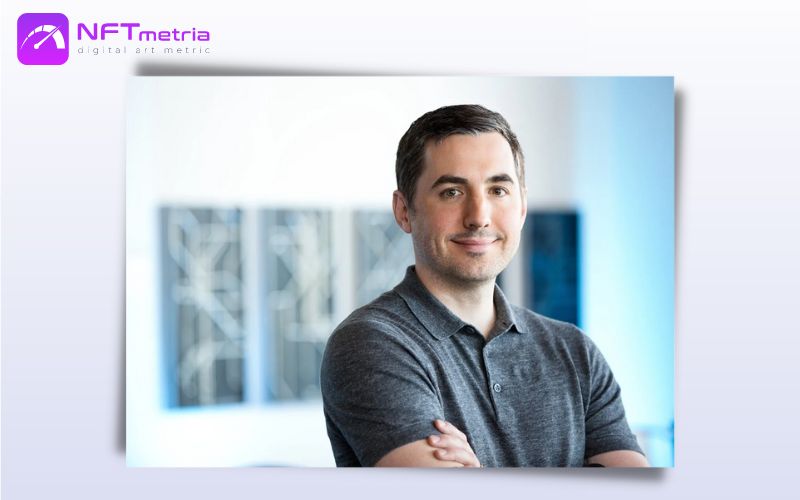 Kevin Rose is a famed American internet entrepreneur, visionary investor, and former general partner of Google Ventures (2012-2015).
Kevin Rose Official Links
Path of Kevin Rose to NFT
Kevin Rose has been fond of everything related to computers and programming since his youth. He started his career in television. Thanks to one of his friends, he got on the TV show The Screen Savers. The organizers of the program needed a person who would understand a lot about graphics. And this was exactly what the future entrepreneur was well versed in.
His initial task was to draw intros for the show. Then he took the position of assistant producer, and eventually became one of the most popular hosts of The Screen Savers. He knew how to freely stay in front of the camera and could talk like an old friend, even with Bill Gates, even with Steve Wozniak. It should be said that Wozniak is the idol of Kevin Rose: it was his example that inspired the young enthusiast when he decided to open his own business.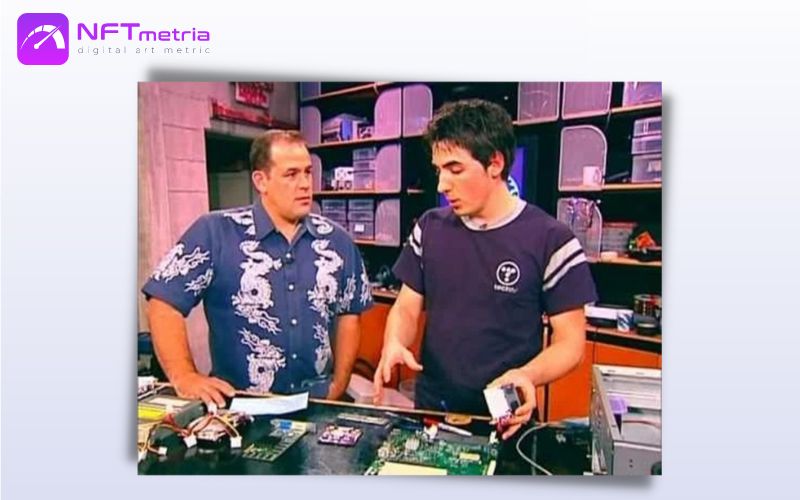 Digg Site Launch
In 2004, Kevin Rose, in collaboration with his friend and colleague from The Screen Savers Jay Adelson, founded the company Digg.com with an initial capital of $1.2 thousand. The guys did not even think about counting on the fabulous success of the project. They just wanted to find an additional source of income. But suddenly their startup began to gain momentum in popularity. Digg.com had several thousand subscribers every month, and the first offers from advertisers began to arrive.
Already in the first year, the partners raised $2.8 million in venture capital. Thanks to this, the entrepreneurs continued to develop the business and recruited professional employees from among the most ardent supporters of Rose. For 5 years, the guys have brought Digg.com to the top of the most visited Internet resources in the United States.
Venture capitalist
Having achieved significant success with the help of the Digg website, Kevin Rose decided to invest in other business start-ups. A sense of talent and success, his own experience and connections in Silicon Valley helped the young entrepreneur to collect a decent investor portfolio by 2009. Here are the most famous investment projects:
OMGPOP @omgpop: flash game studio acquired by Zynga Inc. for $210 million;
Zynga Inc: invested $15.2 million, and after the IPO, the value of the company was $8.9 billion;
Gowalla: popular social network; the amount of invested funds is not disclosed;
Path @path: another social network; invested $2.5 million as an angel investor;
Square: payment service; invested $10 million
Twitter: invested $15 million.
According to Bloomberg, Kevin Rose is one of the top 25 angel investors of all time. It is worth noting that the activity as an investor somewhat distracted the influencer from the Digg project. However, the new field has allowed him to establish business and friendship with many other influencers: Jack Dorsey (Square and Twitter), Dave Morin (Path), Evan Williams and Mark Pincus (Zynga).
Kevin Rose in the NFT World
In February 2014, Kevin Rose withdrew several thousand dollars from his personal checking account and exchanged them for Dogecoin cryptocurrency. After that, he set up a Twitter account under the nickname Hood (apparently a reference to the famous noble robber Robin Hood), and started giving away Dogecoin to people so that they could pay their bills or rent. The influencer donned a green hoodie (another nod to Robin Hood), walked around the city and posted twenty-dollar bills and special flyers that allowed anyone to scan the available QR code and receive Dogecoin.
As with most things, when I get curious, I went straight to the source and had Dogecoin founder @ummjackson on my podcast https://t.co/CLuMIWbtCm 3/10

— Kevin Rose 🦉 (@kevinrose) April 23, 2022
Next, Kevin Rose began to acquire shares in blockchain companies. He has also invested directly in digital assets. After some time, the investor joined the Flamingo DAO, an organization that collected digital art and assets.
PROOF Collective NFT Community
In December 2021, Kevin Rose co-founded NFT startup PROOF Collective with Justin Mezzell @JustinMezzell.
PROOF Collective is a private NFT community (Membership NFT type) that can be accessed using NFT pass. The owners of such a pass are offered such privileges as token drops, access to unique events and content, and other goodies. PROOF Collective members are famous artists and crypto enthusiasts (for example, Beeple and investor Gary Vaynerchuk).
Today, this collection is in the top blue chips, and recently signed a contract with UTA. And it's all thanks to the efforts of Kevin Rose.
Moonbirds NFT-collection
In 2022, PROOF Collective released the Moonbirds NFT collection, consisting of 10,000 NFTs based on the Ethereum blockchain. Each of these tokens is a pixelated owl with randomized traits. Moonbirds NFT holders are granted intellectual property rights, voting rights, the ability to create products and services, and access to the PROOF community.
Moonbirds is without a doubt Kevin Rose's most iconic NFT project. At the time of the sale, the minting price of the tokens was 2.5 ETH, or $7,600. The moon owls were sold out within hours. There was also demand for the project in secondary markets. PROOF Collective receives a small share of every secondary sale. This money is returned to the company as income, which the company uses to pay salaries and other expenses to create products.
Potatoz NFT collection
In June 2022, the Potatoz NFT collection was released, the creators of which are the 9GAG brand, which by that time had managed to establish itself. Influencer Kevin Rose invested in this project and is a project consultant.
The peeps behind Memeland…just wow, check it out! @garyvee from Vee Friends @kevinrose from Moonbirds @kevma from Hypebeast just to name a few… https://t.co/hg7k2Q9zus

— Cardboard Richard 💀🌼 (@cardboardrich) April 27, 2022
Kevin Rose Collaborations
Kevin Rose's successful collaborations with well-known figures in the digital industry have also borne fruit. Let's mention the most iconic collaborations of this influencer.
Divergence
PROOF Collective has partnered with Divergence, a team of Web3 engineers based in London. Its main "stars" are well-known experts Arran Schlosberg and Angharad "Harri" Thomas. Representatives of the Moonbirds have openly admired the work of Divergence on Twitter more than once.
It's no secret that we're big fans of @divergenceharri and @divergencearran. They're amazing folks and people truly dedicated to consistently delivering excellent craft. Read all about what they did to make the Moonbirds raffle as fair and de-botted as possible. Thank you! https://t.co/Wn6yPFxwjk

— Moonbirds (🦉, 🎨) (@moonbirds) April 21, 2022
It is known that Divergence took part in the work on smart contracts for the launch of Moonbirds NFT, and also contributed to the development of PROOF Collective passes. The team has also contributed to other Web3 initiatives such as PREMINT and the NFT pass for the Admit One community.
I am really excited to say that they are the best fit for our organization, and they will help us to reach the top, which is when we are going to perform very ambitious things that are done on-chain. This is how an influencer speaks about a fruitful collaboration with Divergence
Alexis Ohanian
It should be said about another Kevin Rose collaboration. The ambitious investor and Alexis Ohanian, Reddit co-founder and venture capitalist, had a rocky relationship. They spent a long time in a tough competitive confrontation, fighting for the traffic of their news resources.
I hated his guts. Once confessed Ohanian, speaking of Rose.
But gradually they began to get closer when Kevin Rose became seriously interested in cryptocurrencies, and Ohanian asked a future partner to invest in his new venture capital fund. Thus, began their friendship. As a result, they even began to conduct joint streams.
The NFT Collection of Kevin Rose
Kevin Rose has a solid personal NFT collection worth millions of dollars. The detailed contents of the investor's crypto portfolio have not been disclosed.
Relatively recently, at the beginning of this year, Kevin Rose was hacked. As a result of a hacker attack, he lost about $1 million in NFT. Kevin Rose announced the event on his Twitter account and warned his followers against buying stolen tokens.
As it became known, the hacker stole 40 top NFTs from the influencer, including:
1 Autoglyph,
1 QQL Mint Pass,
1 Admit One pass from gmoney;
1 Cool Cat NFT;
1 Quantum Key;
Several OnChainMonkeys.
Assets owned by PROOF Collective remained unscathed, as they were equipped with an additional layer of protection.
Opinion of Kevin Rose about the NFT market
Today, Kevin Rose is one of the flagships and most influential opinion makers in the digital industry. He believes that PROOF Collective can be a catalyst to attract many traditional collectors to the NFT world. The influencer himself is also an avid collector. Here are his thoughts on the matter.
I love the collector's mindset, this idea of craftsmanship, and this idea of there being a finite amount of objects that are sought after and they all each have their own story behind them. Reviewed by Kevin Rose
Opinion of NFTmetria
Analysts are sure: PROOF Collective and Moonbirds are mainly based on business genius Kevin Rose. If he decides to leave his projects, then their value may drop sharply. But the influencer is not going to leave. It still needs some time to turn PROOF Collective into a mega-giant of the digital industry with hundreds of thousands of users.
People willing to place their confidence in me as a product builder. And I look at this as my time to shine and really take all those learnings—the good, bad, and everything in between—and apply them to what we're doing now. Assures Rose
In the world of high technology, it is important to catch the trend in time. Kevin Rose, with an amazing business sense, was able to understand that the future lies with Web3 technologies and NFTs. His career path – from a TV show host to one of the most famous NFT influencers – can serve as an inspiration for many young entrepreneurs who want to reach new heights in the world of digital innovation.