Keeping abreast of the rapidly changing NFT world is no easy task. But aspiring influencer Matt Medved readily took on this mission and co-founded nft now, an online publication dedicated to non-fungible token topics. He has been at the forefront of the cultural avant-garde for decades, while also being a popular musical figure. He also came to the NFT industry in order to bring the culture of this niche to a new, qualitative level. What is the background of Matt Medved and will he be able to achieve his goal? Let's talk about it in today's review.
Who is NFT influencer Matt Medved?
Matt Medved is the co-founder, CEO and editor-in-chief of nft now agency. This media platform focuses on NFT and Web3 topics and contains a lot of useful information for everyone who is interested in these areas.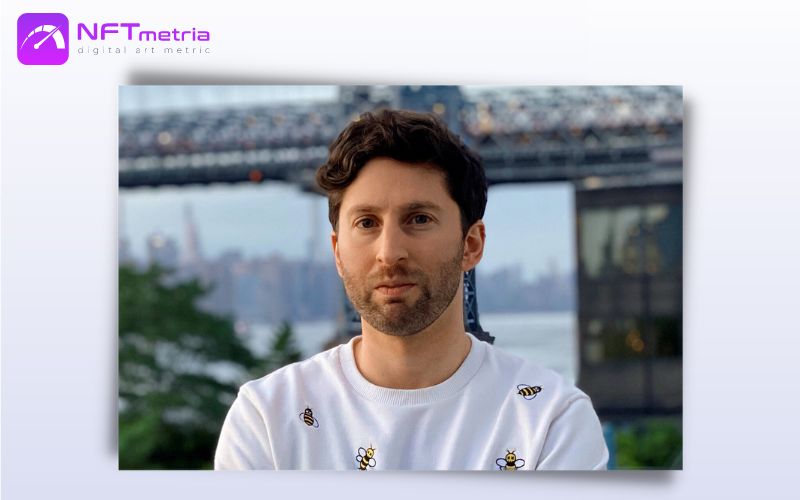 Matt Medved has been working for several years to bring together the world of music, culture and high technology to raise the role of art in modern society. Under his leadership, the resource became the world's first online publication, which, in cooperation with one of the largest auction houses, curated the sale of goods, and also received the NFT Award in 2022 for the best coverage of the NFT topic.
This year's 'Best Written Coverage of NFTs'
Goes to 🥁@nftnow 🎉

— OpenSea (@opensea) June 22, 2022
Matt is also an investment advisor and actively promotes NFT information on his social media. Because he is an established journalist, he is often approached by the media and event planners for his opinion on hot trends in the digital industry.
Matt Medved Official Links
Path of Matt Medved to NFT
Before becoming an influencer that millions listen to, Matt Medved managed to change several professions. From an early age, he was attracted to music and writing. However, at first, he was engaged in research in the field of human rights. Future influencer was for some time an advisor to the NGO Search for Common Ground, which specializes in peaceful conflict resolution. It is known that he also lived in South Korea and taught English there.
Medved entered the world of big business in 2015 when he founded the music information resource Billboard. Today, it is the leading publication in North America covering the world of music, mainly electronic and dance. Matt also served as Vice President of Content at Modern Luxury and Editor-in-Chief of SPIN magazine, which he led the rebranding of in 2019.
Moreover, Medved is also a popular DJ. He has released music in collaboration with renowned labels Interscope, RCA, Astralwerks and Downtown Records, as well as taking part in the Tomorrowland, EDC, Electric Zoo and Sunburn festivals. As practice will later show, this experience will be very useful for him when working in such a large-scale industry as NFT.
Can't wait to return to @tomorrowland!

My third year playing one of my favorite festivals and it's always so special.

See you on July 30 🎧✨🇧🇪 pic.twitter.com/cQnnKZ80FA

— medved (@mattmedved) July 18, 2022
Matt Medved in the world of NFT
Medved became seriously interested in the digital industry in 2013 when he read the Bitcoin whitepaper. He realized that the possibilities of the blockchain can be used in those areas in which he knew a lot. Acquaintance with 3LAU, a well-known DJ, musician, founder of the Royal music NFT platform, helped Medved dive deeper into the topic of NFT.
…every light bulb was going off in my head. I was, like, "This is the technology I've believed in for a long time. It's finally disrupting what I'm actually passionate about – music, art and culture. This is how Medved describes his impressions after one phone call with 3LAU
Founding nft now
It was at this time that Matt Medved focused entirely on NFT and, together with partners Alejandro Navia and Sam Hysell, founded the information publication nft now. In January 2021, the social networks of the future media giant were launched. The three friends felt they were on the right track as they felt a real need to create an independent and authoritative source of information on the subject of NFTs. Over time, the platform began to gain popularity and become one of the top digital technology resources.
Influencer currently has an estimated net worth of around $4-6 million.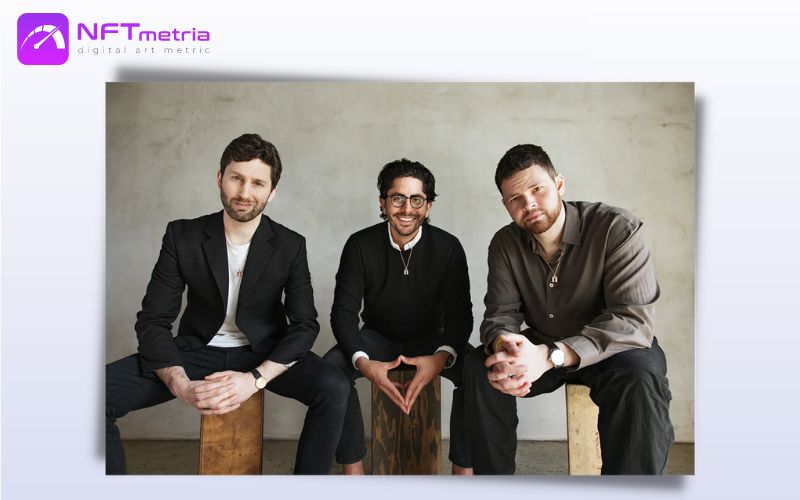 Collaborations of Matt Medved
One of the most important collaborations of the nft now platform was the collaboration with the famous auction house Christie's to hold an exclusive exhibition of NFT art collectibles during the Art Basel Miami event. On December 3, 2021, registered users had the unique opportunity to visit "The Gateway", a collaborative gallery showcasing the work of the most talented and prolific animators, artists and technologists.
We're excited to announce The Gateway presented by nft now & @christiesinc during Art Basel Miami on December 2nd & 3rd. pic.twitter.com/JSLmEWVql8

— nft now (@nftnow) November 11, 2021
The Gateway's mission was to bridge the gap between the traditional art world and the NFT. The organizers sought to show that these two realities can intersect and coexist. In this unique event, nft now partnered with Christie's to transform one of Miami's many office buildings into a state-of-the-art 23,000-square-foot gallery. The exhibition was attended by such high-profile brands of the NFT industry as:
Selected works from the SeedPhrase @seedphrase and 33NFT @33NFT collections were also presented, and a special offer from RECUR was the icing on the cake.
The NFT collection of Matt Medved
As far as we know, Matt Medved does not have his own NFT collection. But you can judge his preferences. He said in an interview that he is "bullish" about music-related NFTs. However, Medved is most interested in historical collections. He studied at one time the work of early SuperRare artists, the phenomenon of Namecoin technology, the Rare Pepes collection, and so on.
What Medved appreciates in historical projects is that many of them were created without the expectation of huge financial returns (which is exactly the trend we are seeing today). For this reason, he was attracted, in particular, by the CryptoPunks project, which began as an experiment.
I love artists like XCOPY who were experimenting on SuperRare, who never expected their works to be selling for seven figures in their life. There's something really special about that creative expression. Medved talks about it
The opinion of Matt Medved about the NFT market
Matt Medved is passionate about NFTs and the possibilities they bring. What he finds particularly interesting is that the NFT space provides a chance for creative people to express themselves, bypassing the previously dominant hierarchies and barriers. As for the metaverse, he believes that we already live in it, and its first similarity was created at the time of the invention of the Internet.
He is also convinced that money is not the main goal that a digital creator should pursue.
I think the biggest thing is for founders to make it very clear that they are here to create value, and not extract value from the space. Oftentimes, that's the reason why the space is so wary of projects that come from nowhere that don't have a track record. Influencer comments
Medved also gives advice to aspiring NFT enthusiasts:
Make sure you enter the NFT space to create value, not just to benefit from it;
Explore artists, projects, and markets as you define your role in the NFT world;
Do not launch your own NFT project without the meaningful support of any community and involvement in it;
Know how to think in the long term;
Remember: launching an NFT project is the beginning, not the end;
Think about the end users of your product; if you don't connect with them and create value for them, you will fail.
Opinion of NFTmetria
When talking about the potential of NFTs, Matt Medved often cites Kevin Kelly's "1000 True Fans". The influencer believes that NFTs are fully in line with the key purpose of the Internet – to provide every creator with the opportunity to build their career in any corner of the globe, creating a community of loyal users around their works. Kelly says it doesn't take millions of fans to do it. All you need is 1000 loyal followers who will definitely come to the show, buy merchandise from you, etc.
The army of fans of Matt Medved and his resource nft now has long ago exceeded a thousand people, but their devotion knows no bounds and is beyond doubt. After all, Medved, together with his friends, was able to create a unique independent resource that comprehensively covers the events of the NFT industry and helps both beginners and professionals navigate it.