The world of NFTs is interesting, diverse and heterogeneous. There are many different participants here who pursue their own goals: someone wants to become famous as an artist, someone earns on quick resale, someone invests long-term in expensive non-fungible tokens, and many are simply observers. In this regard, we previously covered in detail the topics of how to become a successful NFT artist, and how to invest in NFT. We, the NFTMetria team, do not just do market reviews, we are active participants in the NFT industry.
Best NFT Artists in the World
Let's answer the question – who forms proposals on the market? Of course, NFT artists. It is they who set the trends; it is they who form the community, which then ensures good sales; it is they who earn huge money on seemingly ordinary pictures. Want to immerse yourself in the world of artists and understand how the most in-demand NFT artists in the world have achieved success? Then this article is for you! Please note that each name in the title is clickable. Follow the link to learn more about each artist.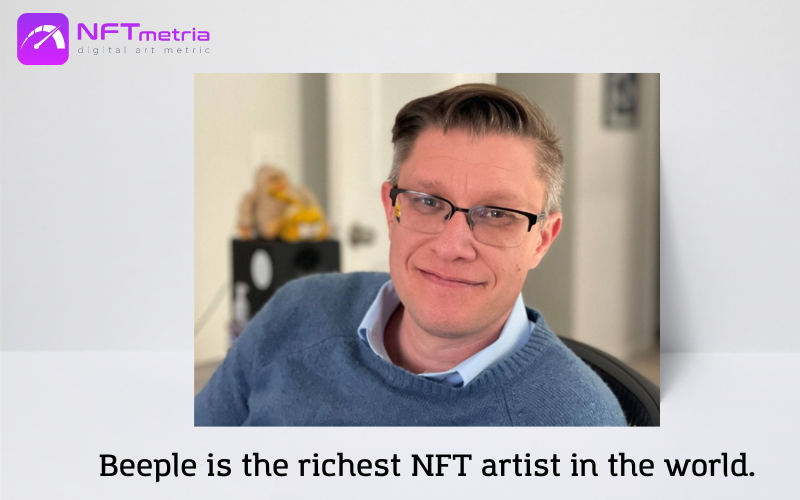 Mike Winkelmann or Beeple is an extraordinary person. This seemingly unremarkable man with glasses is more like an office worker than one of the most expensive artists of our time. His painting «Everydays: the first 5000 days» and its token went under the hammer at Christie's for $69.35 million.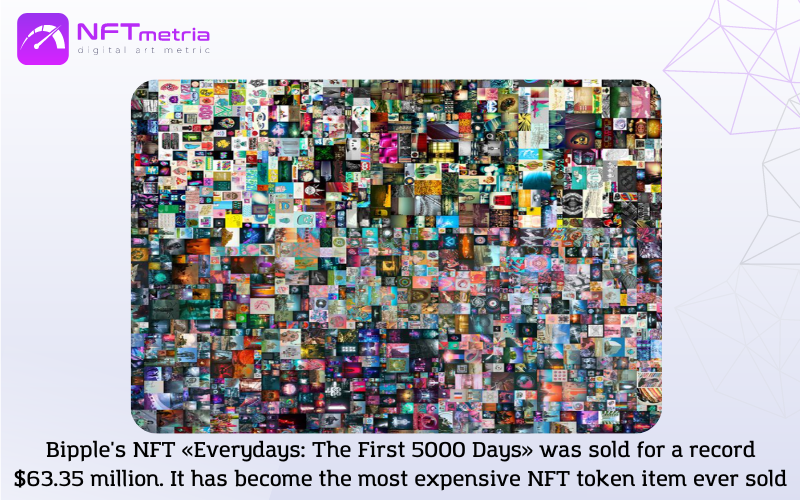 Beeple works in the style of digital art, where it raises important issues for society – politics, ecology, tolerance and others. His Instagram has 1.8 million followers and he collaborates with Louis Vuitton, while Winkelmann 's paintings were broadcast during the Super Bowl. Despite such popularity, his work is not found in classical galleries or exhibitions. But at the same time, his Twitter account is in the TOP of the best NFT accounts according to the NFTMetria team.
Since his foray into crypto art in 2018, Jones has become one of the most important artists minting non-fungible tokens. Everyone in the NFT community knows his name, he is a pioneer in this market along with Beeple and Pack.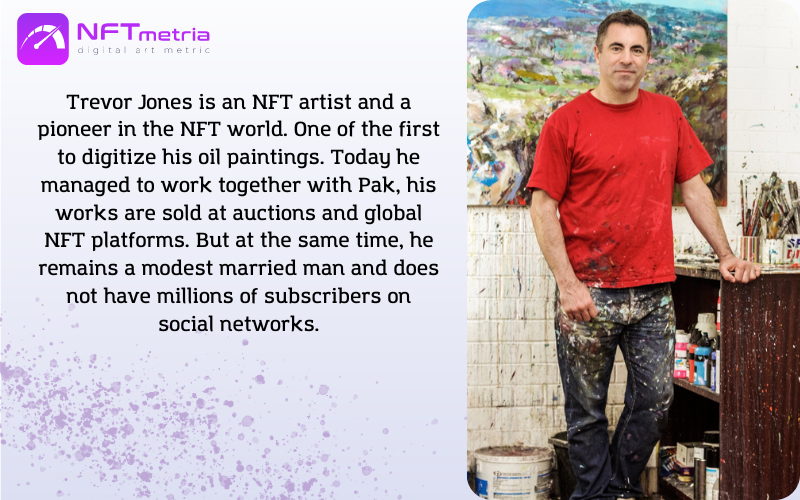 Trevor Jones does not use the generative way of creating NFTs and is not a supporter of rough modern styles in his work. The artist does not change himself, continuing to paint in oil on canvas, and after that he digitizes his works. Thanks to this, many of his works are recognized by his signature style. You may know Trevor Jones from the following pictures:
Bitcoin Angel collection of 4157 pieces, which was bought in 7 minutes. In total, he earned $3.2 million.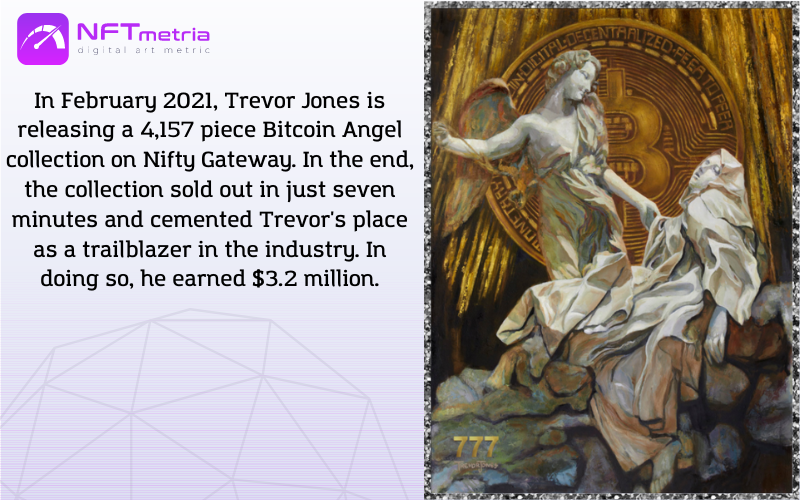 the joint collaboration «Moment» with Park also brought a lot of fame to Trevor Jones and allowed him to earn about 1.4 million dollars.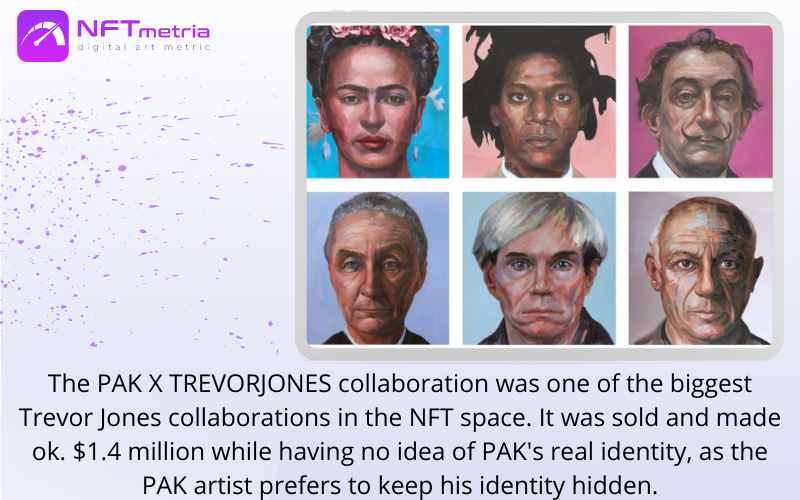 He has many more famous works. You can read more about them in the article about Trevor Jones.
Murat Pak is one of the most unusual artists, and he is also an anonymous crypto-author. Pak has been involved in digital art for over 20 years. He has previously worked as a designer with various major brands and studios. The author combines monochrome, geometric shapes and minimalism in his works. He often creates series of works with the same theme.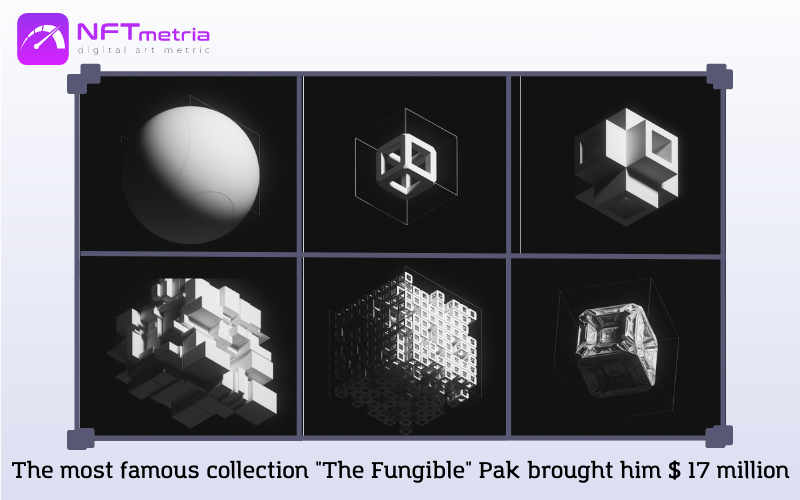 And also, work Pak`s «The Merge» is the most expensive NFT ever sold in history. This project brought him $91.8 million in just 2 days of sales. Pak unusually organized sales, you can read about this in detail in the article about Murat Pak.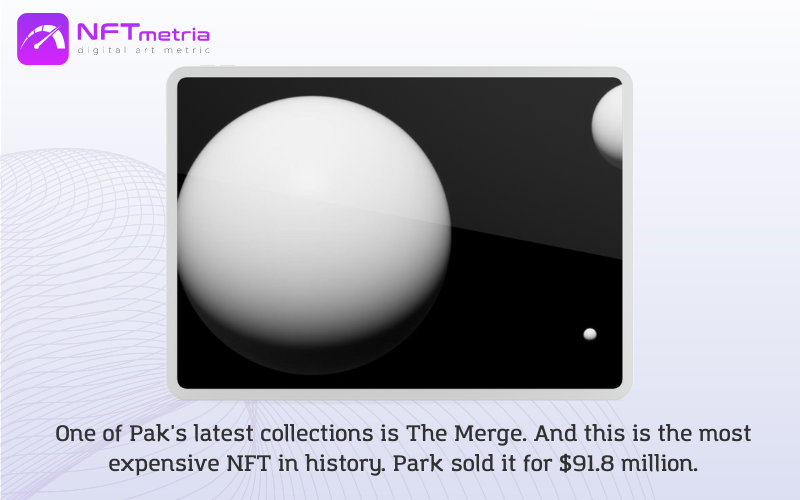 XCOPY hails from London – this is the only information about the author that he told the public. The artist began to release his work in 2017. He has been a part of the crypto art community since its inception — since the launch of the SuperRare marketplace, he has released more than 100 works on the platform.
XCOPY sticks to its own unique style – these are animated pictures in the style of a punk atmosphere with sharp blinks. As a rule, these are dark works with bright elements.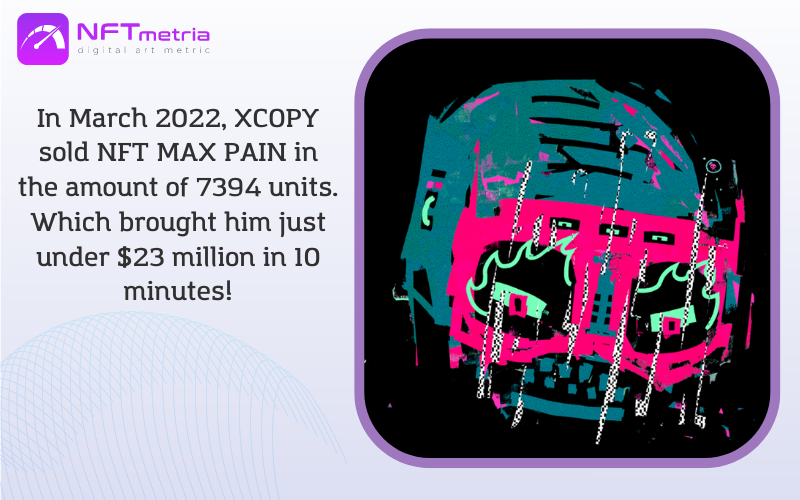 His works are not generative, he creates each non-fungible token manually on his own. This fact also adds value to his work. At the same time, the artist gives elitism to his works due to rare open sales to everyone. Most of his work is sold at private auctions.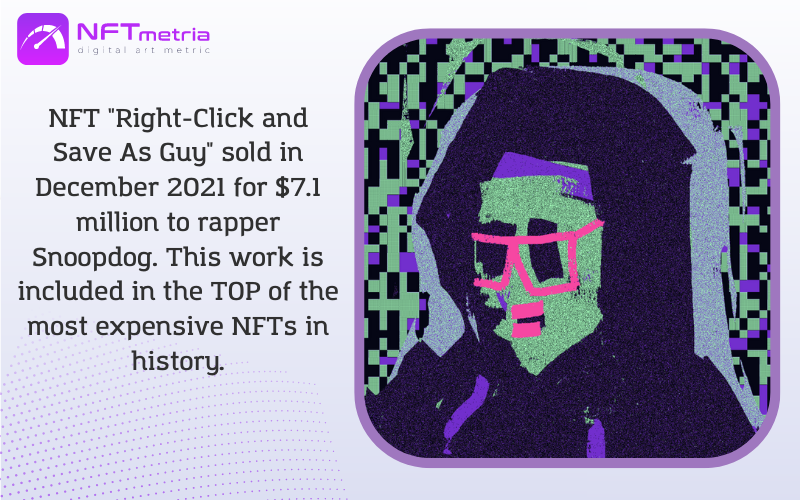 Our opinion
As you can see in our roundup of the world's best NFT artists, each artist has made a name for himself in the NFT industry through their unique style of work, continuous hard work and audience engagement. Each of them intrigues the audience, creates demand even before its new non-fungible token comes out. And people are ready to buy their work for any money, because they understand that over time, such well-known NFTs will only rise in price. If you're an aspiring  artist, try following their examples. And, who knows, one day we will review you as one of the best NFT artists.