Have you ever seen impressive insanely realistic superhero posters like Batman, Teenage Mutant Ninja Turtles, and video game heroes like God of War come to life? Behind these technically challenging and aesthetically inspiring works is world renowned digital sculptor Raf Grassetti. Many saw his work, but did not even know that it was his authorship.
Today the artist is one of the world's best specialists in the field of 3D visualization, which is confirmed by his portfolio, career path and awards that he deserves. He is the author of well-known versions of well-known heroes: Green Ranger, Batman, SNIKT, Ironheart, Symbiote, StarFox, Kratos, TMNT. Investing in such popular and large-scale projects is the dream of an artist, both a professional and a fan of the game series.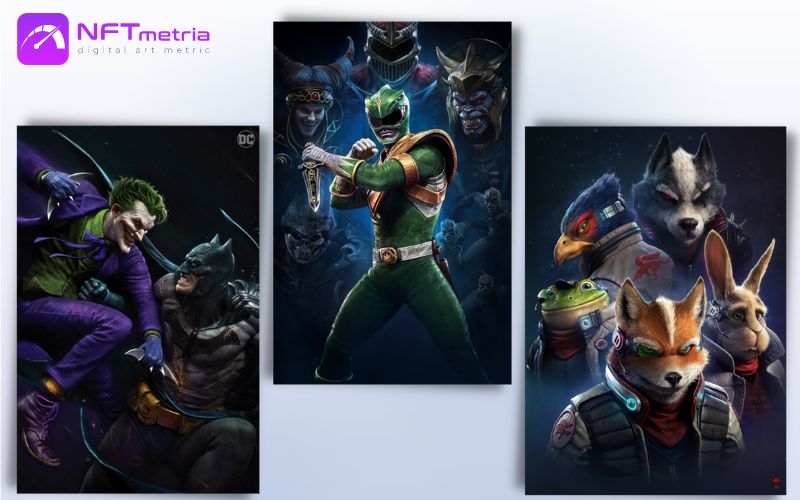 But the artist has more than a foothold in the world of video games: he has also blazed a trail in the world of NFTs, and his hyper-realistic sculptures have become a popular virtual commodity and a benchmark in 3D visualization.
Who is Raf Grassetti?
Rafael Grassetti, better known as Raf Grassetti, is an award-winning digital sculptor, artist, art director of Santa Monica Studio, a subsidiary of PlayStation Studios, and developer of the world-famous God of War game.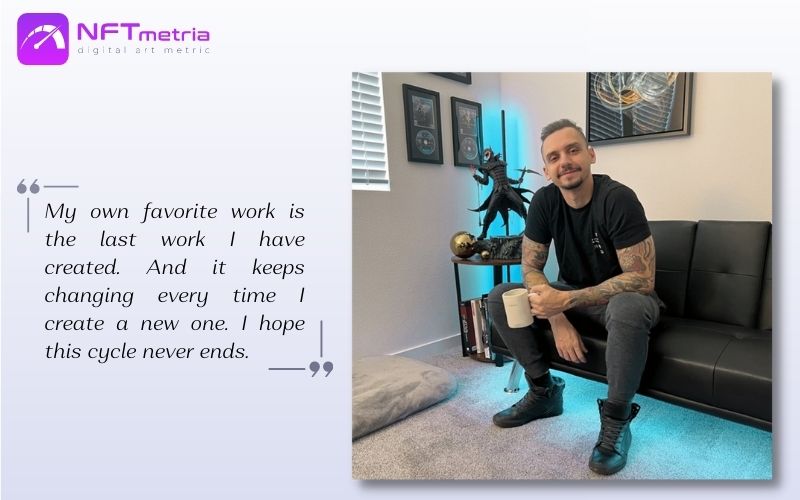 Raf Grassetti was born in 1988 in Brazil and currently lives in Los Angeles. The artist began his career as a traditional sculptor but then moved on to virtual sculpture after discovering the power of immortalizing his objects in the digital world. By the age of 34, he has won Game Developers Choice Awards, British Academy Games Awards, Video Game of the Year for God of War.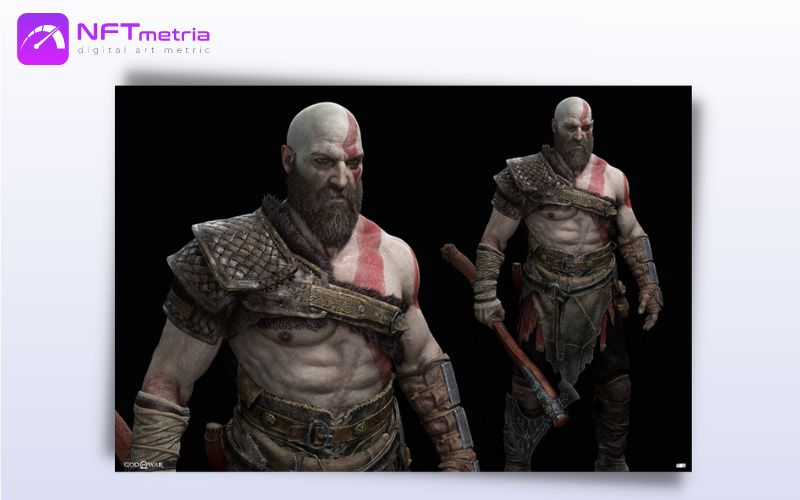 He has more than 17 years of experience in more than 70 projects and more than 15 companies. The career ladder from artist to art director consisted of world famous brands in the field of cinema, animation and video games: Axis Entertainment, Ubisoft, Marvel Entertainment, Hasbro, Bioware. He also participated in the creation of characters for Star Wars, Marvel Series, Transformers and GI Joe.
In addition, the artist is known for his roles in Sony video games such as Killzone: Shadow Fall, Infamous 3, The Order 1886. Raf Grassetti has done a lot for the gaming industry, in a way, you can call him a legend.
Of the latest most significant works – the creation of the image of Kratos, the main character of the new version of the game God of War Ragnarok, and not only him, some characters were also created by him.
Raf Grassetti Official Links
The creative path of Raf Grassetti: from video games to NFT
Raf Grassetti has always been the kid who used to draw when his brothers played different games. He was lucky, the family initially supported his creative potential, which definitely influenced his professionalism for the better. He started working first as a traditional sculptor. And from an early age, the artist began to master the technologies available in those years. So, the first works were related to flash animation and website creation, and later he got acquainted with 3D modeling and animation. Already at the age of 17, the artist was working on advertising orders, and by the age of 19 he began to manage large advertising campaigns.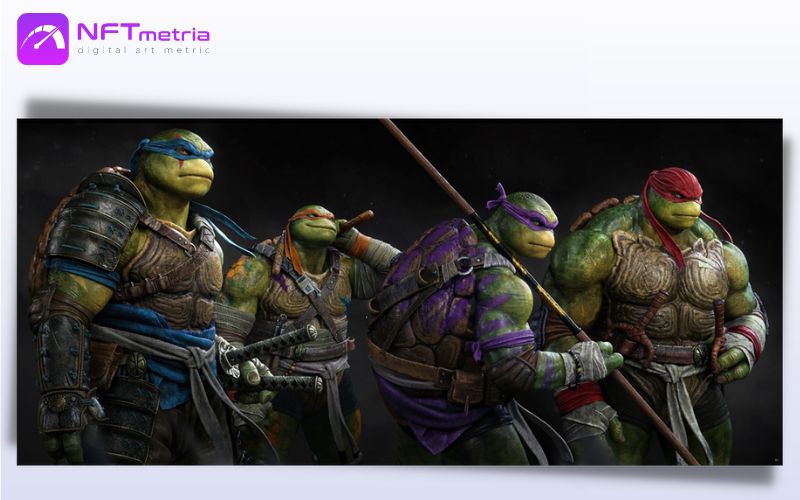 From his extensive biography and creative career path, we highlight the brightest moments:
Worked as a freelance cinematographer for Axis Entertainment on games such as Spider-Man: At the Edge of Time and Saints Row 2.
worked as a freelancer in various projects such as Ubisoft, Marvel Entertainment.
Worked for Hasbro for over 8 years as a digital sculptor on many well known projects such as Star Wars, Marvel Series, Transformers and GI Joe.
He was the senior character artist on the acclaimed Mass Effect 3 for Bioware.
He has currently been with Sony's subsidiary Santa Monica Studios for the last 8 years as Art Director. It was here that his career reached a new level. One of his main achievements in this studio is God of War (2018).
In 2019 he received the Game Developers Choice Awards, British Academy Games Awards. It was also nominated and awarded as Game of the Year.
In 2022, a new part of the "God of War Ragnarok" was released in which Grasseti again created the image of the main character Gratos and some others. His work has already impressed everyone, even experienced professionals in this industry.
In the same 2022, from TheGameAwards, as part of the entire God of War team, Ragnarok was nominated in 10 categories, including Game of the Year, Best Art Director.
Congrats to @SonySantaMonica for racking up a mythic six #GameAwards wins for God of War Ragnarök 🪓 ❄️ pic.twitter.com/HaI02Kw7ok

— Sony (@Sony) December 9, 2022
He has also created images of various famous characters such as Batman, Joker, Green Ranger, Wolverine, Ashikaga Yoshimitsu, Symbiote, etc.
Raf Grassetti is not only a talented creator and competent leader. He also shares his knowledge of character creation in his authoring courses from beginner to advanced. You can get video lessons for free (introductory small lessons) to advanced 6-hour master classes for $120.
The moment crypto art began to become a global industry in 2021, the artist realized that he could forever immortalize his work in the form of NFTs and thus communicate with his vast audience.
Raf Grassetti in the NFT world
Raf Grassetti saw the potential in cryptocurrency through his investments a couple of years ago. Despite his already existing fame, he decided to debut in March 2021 on the NFT market by creating eight exclusive digital sculptures of influencers and world-famous personalities in the crypto industry. These are people like: Beeple, Elon Musk, Vitalik Buterin, Satoshi Nakamoto, Snoop Dogg, etc. And this, of course, allowed the artist to loudly declare himself in a new market for himself.
NFTs and games themselves have a lot of potential. The day is not far off when more people will have access to technology and understand what can be done. There are only a couple of years left before mass adaptation. The artist speaks
An official collection of 4 works followed in March 2021 in partnership with world famous boxer Muhammad Ali.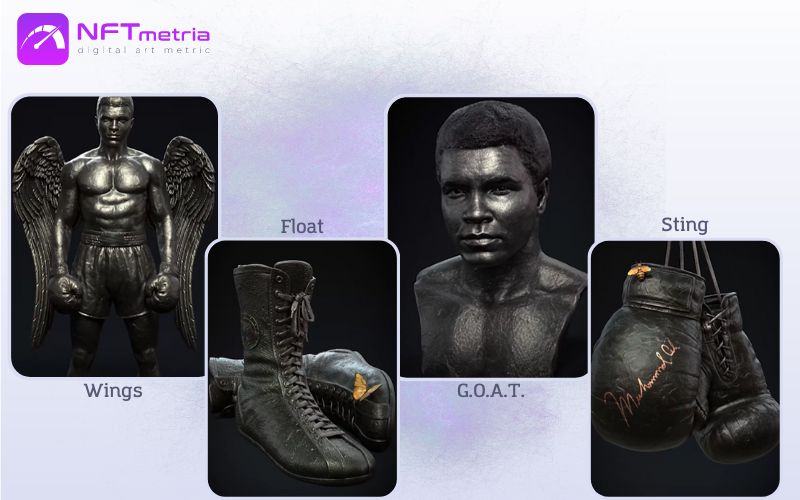 In parallel, the sculptor presented various magnificent digital sculptures in the NFT format to the public, in which maximum detail, unrealistic volume, aesthetic splendor and depth of thought are concentrated. In June 2021, his work Lady Justice was featured and sold at Christie's for $137,500.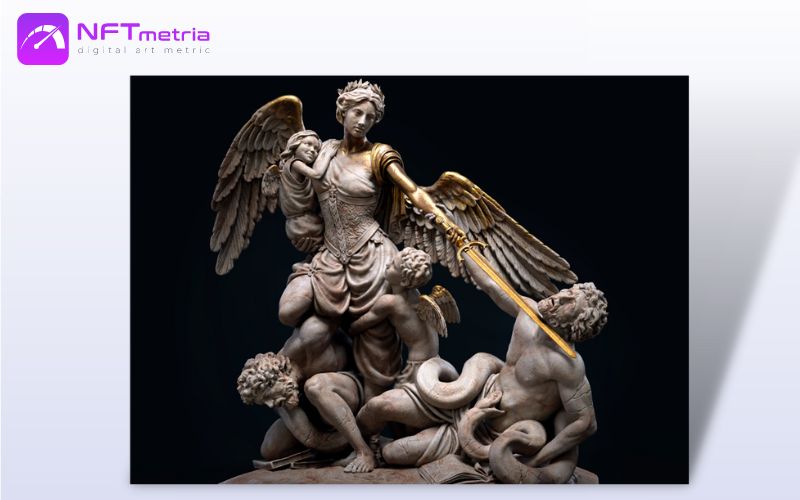 To date, he has released more than 6 collections, the total sales of which have already exceeded 5 million dollars.
Features of NFT works by Raf Grassetti
Raf Grassetti is a renaissance man in the NFT world. He explores the extremes of human emotion and uses the human figure as a medium of expression. The artist manipulates the digital space and convinces viewers that they are physically right in front of his sculptures. When viewers see his work, they see the best setting with perfect lighting. The sculpture is set against a dark jet background, which creates high contrast and allows viewers to focus on the object.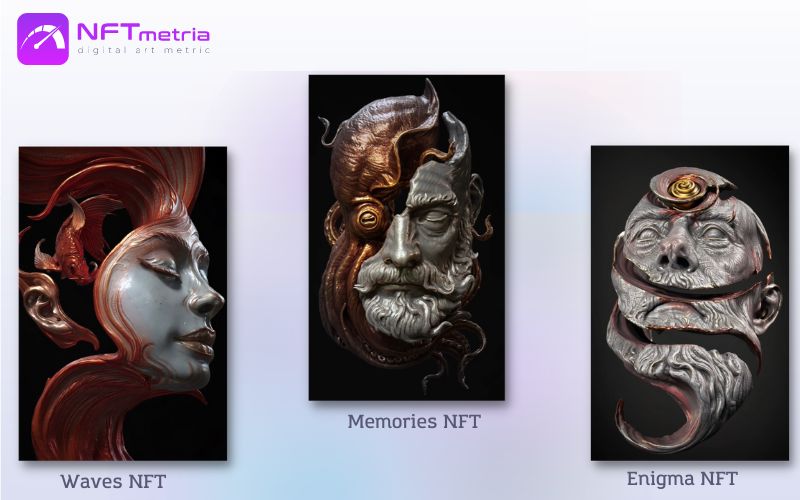 Raf Grassetti creates 3D models of celebrities, game and film industry character models. Each of his works has its own meaning – one may contain personal recognition and respect for the individual, and the other may raise a social theme, as in the "Remains of the future past" collection.
If you once get acquainted with the works of the artist, then in the future you will no longer be able to confuse his work with anything else. His art are memorable and immediately make it clear who the author is.
The most famous NFT works by Raf Grassetti
Each NFT work by Raf Grassetti is a true work of digital art, prized by NFT investors, collectors and fans of his work.
Crypto History NFT Collection
Crypto History is the debut NFT collection in which the author has included 8 historically significant personalities in the crypto industry. The collection was released in March 2021 on the Foundation marketplace. Total sales exceeded 215 ETH (more than 390k dollars at the time of sale).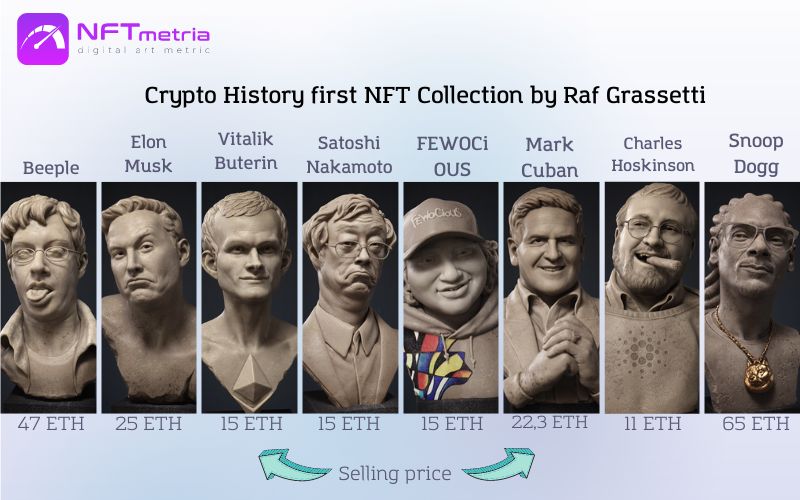 These are influencers such as:
Beeple, the most famous NFT artist
Elon Musk, creator of Dogecoin, owner of Tesla and Twitter,
Vitalik Buterin, creator of Ethereum,
Satoshi Nakamoto, creator of Bitcoin,
Victor Langlois (FEWOCiOUS), popular NFT artist
Mark Cuban, American entrepreneur, billionaire, crypto investor
Charles Hoskinson, co-owner of Cardano,
Snoop Dogg, American rapper and prominent NFT investor.
Generations NFT Collection
The Generations Collection was released on June 1st, 2021 via Nifty Gateway as 4 digital sculptures on an invariably black background. The purpose of this compendium is to put the positive and negative aspects of the impact of technology into perspective.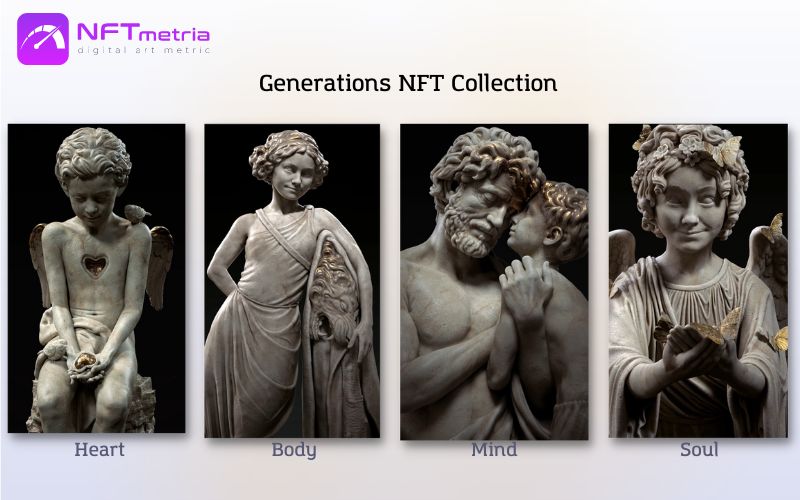 Generations consists of Heart, Body, Mind and Soul:
The heart is a sculpture of a child, and it should be like a child, innocent, pure and true to its nature,
The body is a sculpture of a young man, handsome, brave and self-confident.
The soul is a sculpture of an angel with butterflies, which by their nature are free and not limited.
The mind is a sculpture of an old caring person who passes on his experience, care and knowledge to the younger generation.
A few figures about the Generations collection:
Each of the 4 digital sculptures is presented in the form of 30 copies,
The starting listing price for all 4 entries was $650.
Secondary sales totaled over $500k.
The current minimum price is $1,850.
Fragments NFT Collection
The Fragments collection was released on August 29, 2021 via Nifty Gateway. It is built on the perception of parts of the body and face of a person, displayed in sculptures. Fragments of every part of the body and face can give us a lot of information about a person. And it is this detail that the author reveals to us in the form of 7 digital sculptures.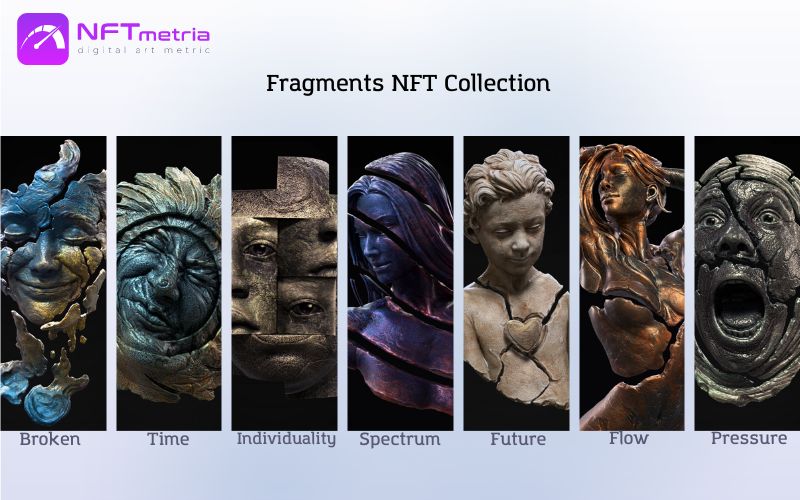 A few figures about the Fragments collection
Each of the 7 digital sculptures is presented in the form of 30 copies, except for Flow (10 editions) and Future (13 editions),
The starting listing price for works available for free sale was $1,500.
Secondary sales totaled over $700k.
The minimum price for today is 1319 dollars.
Where can you buy NFTs by Raf Grassetti?
Now Raf Grassetti is available only on the secondary market, namely on such marketplaces as Nifty Gateway, SuperRare and Foundation. In addition, you can follow the artist's Twitter and Instagram for future updates.
Opinion of  NFTMetria
Raf Grassetti is a genius and talented digital sculptor and NFT artist who has made a huge contribution to the design of games, comics and other projects. Thanks to this, he achieved great popularity, recognition and inscribed his name in the history of video games.
Thanks to his professional reputation, he confidently entered the NFT market in 2021, since then creating not just pictures, but NFTs, deep in meaning and magnificent in execution and technique. Today, Raf Grassetti is one of the most promising authors in terms of investing in NFT creativity, whose work over the years will not lose its value, but will only increase it.