NFT burst into our lives as a fast-moving trend and a chance to catch up on lost profits from cryptocurrency mining. Another digital fever around the sale of virtual objects threatens to drive ordinary people crazy. Previously, we talked about NFT, and now we decided to reflect your first steps into the world of NFT and at the same time answer the question – where to start when working with NFT.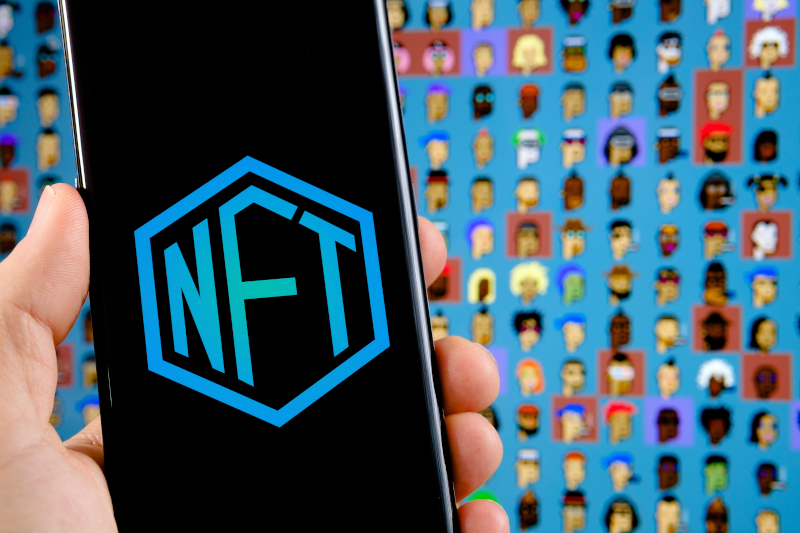 Brief truth about the NFT market
If you are planning to start working with NFT, then first you should learn as much information as possible about the laws of the NFT market.
First, remember that this is a high-risk and volatile market. The value of NFT assets fluctuates rapidly. And in order for you to succeed here, be prepared to dive into the process of constantly analyzing current trends. And also be prepared to make lightning-fast decisions.
Second, the NFT market is a brutal market. Speculation flourishes here, which is presented under the guise of "easy money". And this myth is the main tool for involving a large proportion of users in the NFT sphere. Collections and assets are speculated by those who have capital. An ordinary user often perceives speculation in the price of an asset as a positive trend, invests in it and ultimately ends up with nothing.
Thirdly, this is a complex market. Not all projects that are created in the field of NFT are really promising and profitable. At this stage, there are many "scam projects" on the market (fraudulent investment projects). It is almost impossible to choose a promising project without proper expertise in the search, analysis and evaluation of the project. We write about this in more detail here.
Essential Services in the NFT World
Further, if you think that you have studied enough information, you are ready to take the risk and move on to dive into the NFT universe, then the following services will become your guides:
Marketplace OpenSea.io
It is the world's largest decentralized NFT marketplace. This is where you can trade all types of NFTs. But how to start working with nft on the site? You can trade in the format of an auction or in the format of buying and selling for a fixed price. All users can use their platform absolutely free of charge. They do not receive money for creating and using your account. However, for every sale or purchase on OpenSea, you must pay a percentage called gas.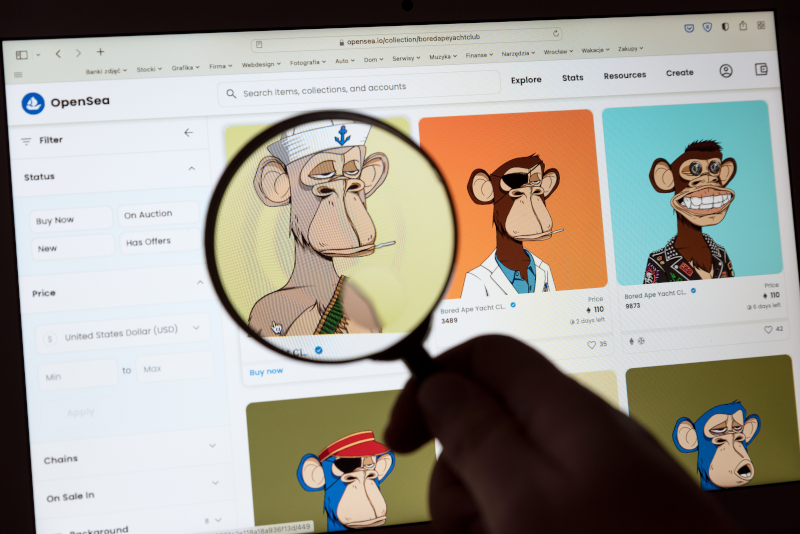 In addition to it, there are many more NFT marketplaces, we wrote more about them here. But we strongly recommend that a beginner start with OpenSea.io – more intuitive, more reviews, experts, and in general, about 90% of the entire NFT market is here.
But for a general understanding, we will indicate the most popular marketplaces after OpenSea.io:
Rare;
SuperRare;
Binance NFT;
Foundation;
NBA Top Shot;
Poligon;
Flow;
Solana;
Tezos and others.
Cryptocurrency wallet Metamask.io
Metamask is the most popular browser-based decentralized cryptocurrency wallet in the world. It allows you to connect to project sites, buy, sell and store your NFT assets. You should take the registration of a crypto wallet as seriously as possible in order to accurately fix the owner's backup phrase. If you lose this combination, you can lose all your assets. Metamask.io allows you to interact with marketplaces that integrate the Ethereum blockchain (and this is the most popular blockchain in the world). Accordingly, the crypto wallet works with the ETH currency.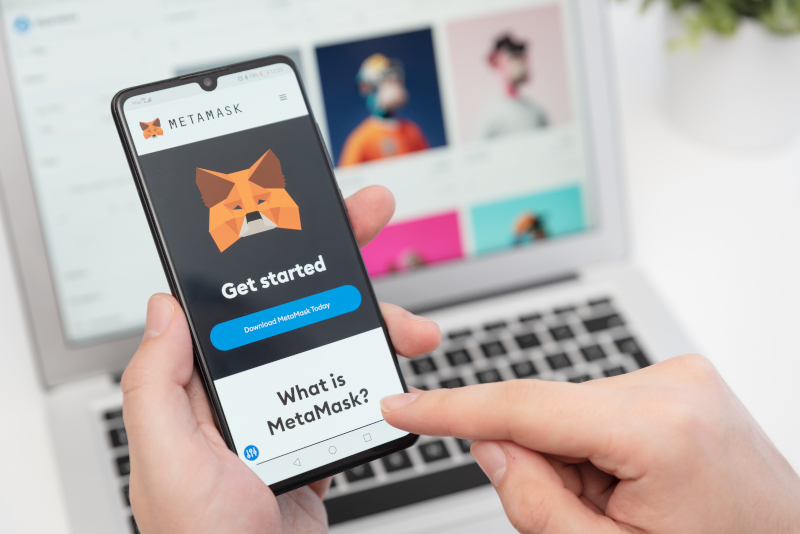 It is enough to install a crypto wallet as an extension in the browser, after which it is easy to link to the marketplace. In this way, the NFT works with the cryptocurrency itself.
How to choose an NFT? Let's talk about start working with tokens
After studying all the services necessary for work, you can proceed to the search for a promising project. In order not to lose money, but to increase it, you should adhere to certain points for selecting a project. Let's call it life hacks with NFT.
• Information about the NFT project. It is necessary to analyze the project website, the team of creators, the roadmap and the promises of the developers, as well as evaluate the quality of the project's social networks and their activity. Only a qualitative study of each criterion will help you build an understanding of how promising this project is. We write detailed reviews about NFT projects here.
• NFT quality. It is necessary to evaluate the sophistication, detailing and quality of the NFTs produced. Low-quality collections rarely gain popularity and often turn out to be scam projects.
• Originality of application. Thanks to the Whitepaper, ask the developers about their plans for using NFT. Perhaps the token will be used in a game, series or other functional platform. If the collection has no purpose, then its chances of becoming popular are reduced.
• Project support. Those who support this project should be studied. If market leaders act as partners and investors of the project, then such a project can bring maximum profit.
• Free coinage (Mint). Free mint is an opportunity to mint NFT by paying only the network commission for the transaction. If the project team allows himself to spend a free mint, then most likely it is aimed at the future development of the project in order to recoup the invested funds.
Using this algorithm, you can analyze each project in order to find exactly the one that will bring you the maximum prospects for the development of your financial assets.