BNB Smart Chain has become a popular choice among investors and developers looking for an alternative to Ethereum's congestion issues and high gas fees. At the beginning of 2021, the success of Binance Smart Chain was largely due to this. To make the network more attractive to new users, the BSC community has lowered gas fees, making it a cost-effective and reliable option. In the same 2021, the Binance crypto exchange launched its own Binance NFT marketplace, thereby creating an infrastructure for trading based on its blockchain for the NFT market.
What is BNB Smart Chain?
BNB Smart Chain is a high-performance blockchain that was developed in 2020 in addition to Binance Chain. It is compatible with the Ethereum Virtual Machine (EVM). This means that smart contracts written in Solidity can be easily deployed on the blockchain.
This blockchain gives developers the ability to create decentralized applications (dApps) and digital assets, allowing users to access fast and cheap transactions compared to other blockchain platforms. Its unique dual-chain architecture allows it to deliver high throughput and high performance in addition to providing a secure and reliable platform for DeFi applications.
The network was created by Binance, one of the world's largest cryptocurrency exchanges, with the goal of offering a high-performance blockchain network parallel to the BNB Beacon Chain.
BNB Smart Chain Native Token
The native token is BNB; it is used as payment for gas. Cryptocurrency is in the top 5 tokens by market capitalization with a volume of over $49 billion. Today the exchange rate is 1 BNB = $313.
How does BNB Smart Chain work?
BNB Smart Chain, unlike other blockchains, has a two-chain architecture. In this system, the blockchain is paired with the original BNB Beacon Chain, which is a lighter blockchain designed for high-speed transactions.
Here's how it works:
BNB Beacon Chain powers Binance Smart Chain by voting and staking of the network's native token, BNB.
Binance Smart Chain provides full compatibility with the EVM and the consensus mechanism.
Thus, BNB Chain actually works thanks to two blockchains that have merged together, while being a logical continuation of Binance Smart Chain.
As a result, the work of the blockchain is built as follows:
The user sends a transaction to interact with a smart contract or with another user.
Next, one of the selected validators of the network processes the transaction, as a result of which the transaction may be approved and executed or not approved and not executed.
And since the BNB Smart Chain is fully compatible with the EVM, all transactions are initially broadcast and consistent with the EVM.
NFT Smart Contract Standards for BNB Smart Chain
The Binance Smart Chain (BSC) is a dual-chain architecture that allows developers to build decentralized applications (dApps) on one chain and simultaneously move assets from one chain to another. BSC offers several NFT smart contract standards that developers can use to create on-chain NFTs. These standards include:
ERC-721 is the original NFT standard that is used to create unique, one-of-a-kind NFTs.
ERC-1155 is a more recent standard that allows developers to create tokens based on a single contract.
BEP-721 is an NFT standard that is used specifically for this blockchain.
What consensus mechanism does BNB Smart Chain use?
The Binance smart chain uses a consensus mechanism called Proof of Staked Authority (PoSA). In this mechanism, a group of validators who are also stakeholders are responsible for producing blocks and securing the network.
To participate in the consensus, validators must stake BNB, the native token of the blockchain. The more BNB a validator stakes, the more block rewards it can potentially earn. PoSA is considered to be more energy efficient compared to other proof-of-work mechanisms, making it a popular choice for blockchain networks.
What are the main applications of BNB Smart Chain?
The scopes of the blockchain are as follows:
Games;
DeFi;
Collectibles;
Gambling;
NFTs;
Social;
Web 3.0.
The list doesn't end there. Above are the most popular applications of this blockchain.
BNB Smart Chain Ecosystem
The Binance Smart Chain ecosystem consists of over 5,700 dApps in different categories:
Games,
DeFi,
Social,
Casino,
Marketplaces and others.
Popular dApps on BNB Smart Chain
The most popular dApps on this blockchain are:
PancakeSwap,
Venus Protocol,
LEVEL,
Radiant,
Wombat Exchange.
What is BNB Smart Chain NFT?
BNB Smart Chain NFTs are NFTs created on the BNB Smart Chain blockchain. This blockchain is most commonly used for Gaming NFT, Virtual world and Utility NFT due to lower gas fees and high speed.
Top BNB Smart Chain NFT Collections
The most popular collections on this blockchain are:
Polychain Monsters | bnb chain,
FGDNFT,
Day of right club token.
Polychain Monsters | BNB Chain
Polychain Monsters | BNB Chain is an NFT project that is a game on the BSC network. The game also has its own token – $PMON. The trading volume of the collection is over 38.8k ETH (about $72 million).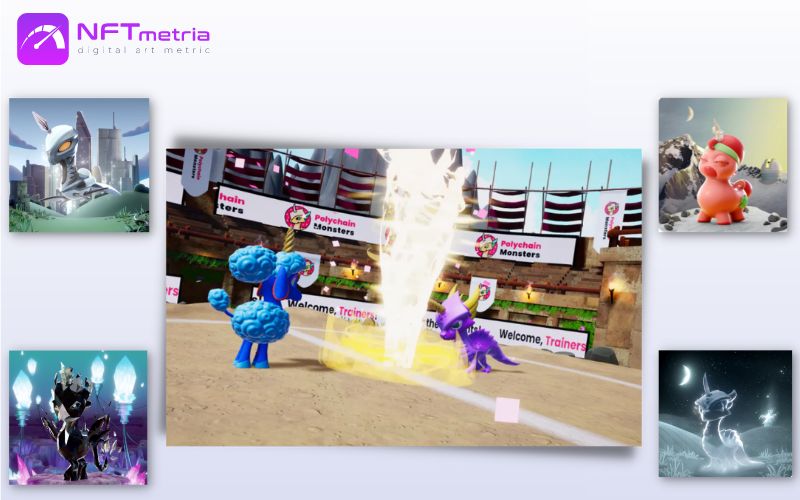 FGDNFT
FGDNFT (FGD Glory Medal NFT) is a collection whose NFTs are divided into four categories:
Gold Diamond Glory Medal NFT,
Purple Diamond Glory Medal NFT,
Green Diamond Glory Medal NFT,
Blue Diamond Glory Medal NFT.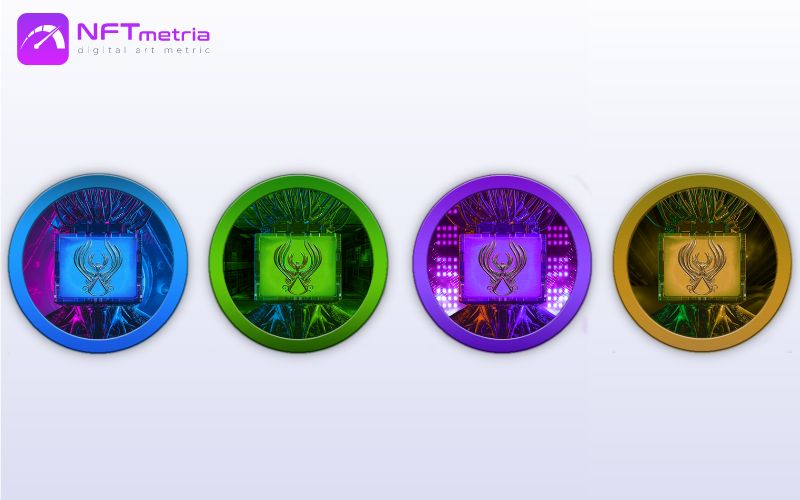 FGD NFT holders can enjoy the following basic rights:
Receiving the FGD GameFi World Calories FGCA airdrop,
Continuous receipt of dividends from the commission of the FGD NFT trading platform and dividends from the profits of other FGD green applications;
Eligibility for the FGD GameFi Genesis whitelist,
The opportunity to participate in the management of the DAO of the entire FGD ecology with the right to vote and make proposals.
To date, the trading volume of this collection is more than 33k BNB (about $10 million).
Day of right club token
Day of right club token is a collection of 15.7k NFTs that are one proof of Day of Rights. Owners can receive for life:
10% dividend from DOR swap income,
2% dividends from trading,
Complete DOR ecosystem products.
To date, the secondary trading volume of the collection is more than 26k ETH (about $48 million).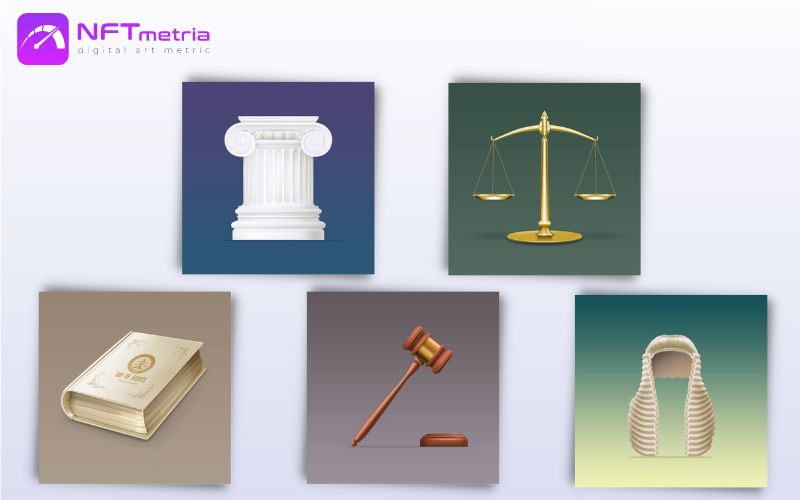 Which wallets are suitable for holding BNB Smart Chain NFTs?
Almost all wallets that support EVM networks are suitable for storing NFT of this blockchain. The most popular wallets are:
Metamask,
Trust Wallet,
Zerion Wallet,
Ledger.
How to buy BNB Smart Chain NFTs?
You can buy BNB Smart Chain on NFT marketplaces, as well as on centralized exchanges with their subsequent withdrawal to the wallet. For this you need:
Register and pass identity verification.
Install a wallet that supports BNB Smart Chain NFT, such as Metamask. It has the ability to buy cryptocurrency directly from the wallet using a bank card (it is worth considering that not all regions are supported by providers, as well as different commissions depending on the region).
With the help of P2P trading, you buy cryptocurrency and purchase NFTs in a special section of the centralized exchange or on the selected marketplace.
Where to buy BNB Smart Chain NFTs?
You can buy BNB Smart Chain NFTs on marketplaces.
The most popular among them: