Every NFT collector wants to display their digital treasures. Someone uses them as avatars on Twitter or Instagram, someone brags about them on Tik-Tok or YouTube, and someone places them in virtual museums and galleries.
The latter option is becoming increasingly popular, as it allows you to fully appreciate all the advantages of multimedia NFTs. Usually the exhibition halls of such metaverses as The Sandbox, Decentraland, Cryptovoxel are used to demonstrate crypto art. However, this requires considerable financial expenses and professional skills.
In February 2021, the ONCYBER metaverse appeared, the likes of which has never been seen before in Web3. Here you can create virtual exhibition spaces for free with just a few clicks.
Automated cinematic walkthrough & video exporter coming your way v soon 📽️✨

In @Greekdx's @RTFKTstudios Loot Pod w @Matt_Furie @fvckrender @XCOPYART & so many other talented artists

🌐https://t.co/tbFwVT070b pic.twitter.com/IGtj3AYWRg

— ᴏɴᴄʏʙᴇʀ (@oncyber) March 3, 2022
In September 2021, the platform, together with its closest partners, launched a unique collection of NFTs called oncyber labs. Owners of these tokens can use them as galleries to host digital assets they have created/collected.
The demand for oncyber labs can be judged by the latest stats: the total volume is more than 21k ETH, the floor price is 0,14 ETH, and there are 8,000 owners. All that convinces us that the collection deserves the most serious attention.
Oncyber labs Official Links
What is oncyber labs?
Oncyber labs is a collection of 5 unique spatial NFTs built on the Ethereum blockchain (Memberships category):
RTFKT Space Pods: 7,2K owners, 17,5K items, current price is 0,109 ETH ($226,97);
Brute: 277 owners, 300 items, current price is 0,149 ETH ($310,20);
Coal: 237 owners, 256 items, current price is 0,1498 ETH ($311,93);
Chalk: 241 owners, 256 items, current price is 0,198 ETH ($412,29);
Altitude: 468 owners, 512 items, current price is 0,4899 ETH ($1 020,11).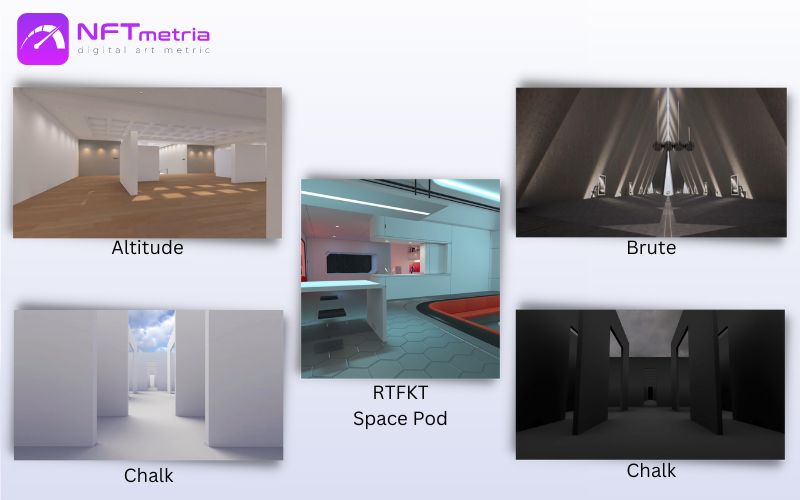 Owning these tokens gives their creators and collectors access to their own galleries where they can place their best NFTs.
To have an immersive experience with these NFTs, all you have to do is take three steps:
Connect your Ethereum wallet to the ONCYBER platform.
Choose your best digital items to demo.
Share the link to the exhibited NFTs with the whole world.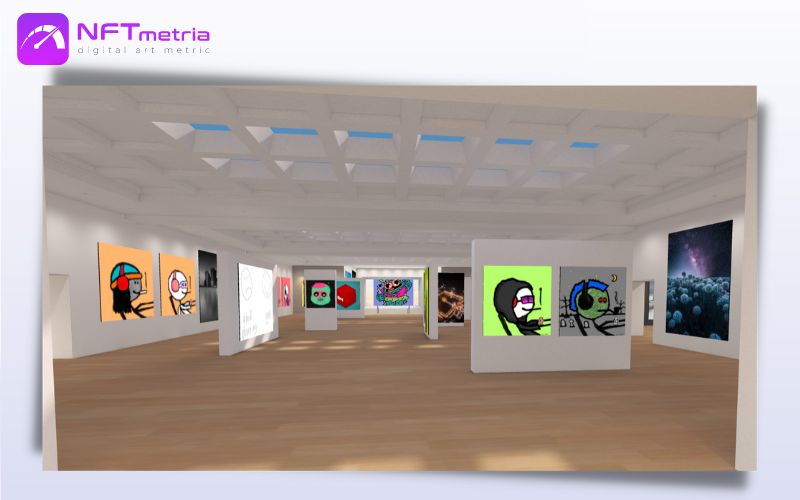 You can personalize the purchased gallery to your liking with the impressive demonstration features of the ONCYBER metaverse:
increasing/decreasing the size of the NFT;
choosing the color of the frames;
adjusting audio/video effects.
discord & spotify are down.

luckily, you can hang in @freezecorleone's pod — sound on for his full album.

🌐 https://t.co/0qhZhhAhSa pic.twitter.com/4eI8bmbkr5

— ᴏɴᴄʏʙᴇʀ (@oncyber) March 8, 2022
Oncyber labs in numbers
The public mint of the collection of 18,800 tokens took place in September 2021.
The entire collection is represented by 5 unique NFTs of varying circulation; each token is the key to an individual gallery.
The total volume of secondary sales exceeded 21k ETH (more than $42 million at the current exchange rate).
Floor price is 0.14 ETH (about $270).
Average sales range from 0.1 ETH to 0.3 ETH.
The largest transaction amounted to 5.599996 ETH (about $11.3k).
Total 7,990 unique holders (42%).
Data (including exchange rates) are given at the time of publication  (April 20, 2023)
Who founded oncyber labs?
The team behind ONCYBER and the oncyber labs collection is based in San Francisco. Its leadership positions are held by:
Rayan Boutaleb @rayan_oncyber. Co-founder & CEO, BA in management & computer science (St Andrews graduate); he worked as a software engineer at several startups from 2015 to 2019.
Luke Yun. Creative direction & brand strategy, head of community.
Vukasin F. Head of design.
Antonio Cobos. Artist, collector, Web3 analyst and strategist.
Why is oncyber labs popular?
Only 1.5 years have passed since the collection was created, but it has already attracted the attention of thousands of people. What is its magnetic power? Here are the main reasons of oncyber labs popularity:
The platform offers NFT creators and collectors the easiest way to showcase their digital treasures for free in an immersive 3D/VR space.
NFT creators can display their crypto art, even if it has already been sold and is technically no longer in their wallet.
The platform allows you to create multiple galleries and use multiple ETH wallets in the same gallery, while keeping all community members safe.
Galleries created in the ONCYBER metaverse can be accessed from both desktop computers and smartphones, allowing you to enjoy collectibles anytime, anywhere
Many communities such as RTFKT, World of Women, Deadfellaz and Open Metaverse (OM) use ONCYBER as a space for fruitful communication.
Platform users are such whales of the NFT world as @6529, @freezecorleone, @scobel, @0xa4..9df8,, and many others.
Oncyber labs Idea
The idea behind the NFT gallery collection is a simple way to create an engaging and inclusive space open to all comers. By having their own gallery on OnCyber, collectors can show their NFTs to as many people as possible, and creators of digital art can promote their creativity by holding solo exhibitions.
Oncyber labs Roadmap
The collection is essentially the beginning of a decentralized Open Metaverse (OM) accessible not only to art lovers, but to absolutely everyone. This universe will continually expand to accommodate up to 100 million people.
In a thread of 87 tweets, Punk6529, an active member of oncyber, revealed some plans for OM.
45/ A bit on the current tech stack.

OM is "powered by @oncyber_io"

Why? What does that mean?

OnCyber is trying something very ambitious, very unusual, trying to render big worlds in the browser.

— 6529 (@punk6529) April 14, 2022
Judging by his words, there are several options for the future Open Metaverse. As for punk6529, he described his vision this way:
My dream world is 5,000 self-governing districts in 10 self-governing cities in one self-governing world. This is how Punk6529 described his vision for the project
By the time OM alpha testing was done, punk6529 had already created the "6529 Museum District", the first district in the first city of this universe ("Genesis City") with several notable objects like 6529 Museum of Art and museums of members of the 6529 team.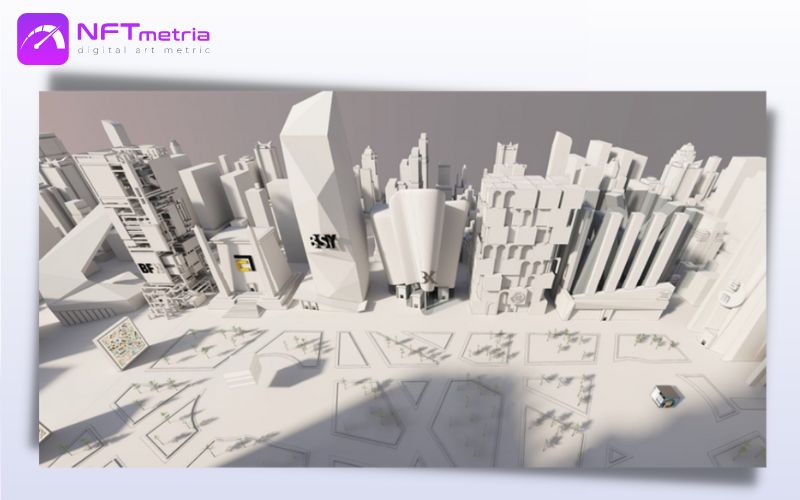 The team assures that it is working to expand the technical capabilities of the platform. To do this, it plans to:
Add blockchains from which assets can be transferred (so far, Ethereum, Polygon, Klaytn, Tezos, Solana and XCP have been linked);
Improve the performance of the 3D engine (for now, it is recommended to run in Chrome or Brave on a non-overloaded computer);
Increase the number of supported NFT image formats (JPG/PNG/GIF/SVG, MP4, MP3, most html assets are supported for now)
In addition, judging by the Early Merch Exploration post written by Vukasin F., head of design at ONCYBER, work has begun on physical branded clothing.
Oncyber labs Ecosystem
The oncyber labs NFT ecosystem includes the following projects:
Oncyber & friends
Cyber Curated
3D Collectables Oncyber Metaverse
Oncyber community
Some of the Cyber Curated and 3D Collectables Oncyber Metaverse items are produced in limited quantities by well-known designers. This means you'll have to buy NFT to get access to the premium spaces.
Oncyber & friends
Owning an item from the oncyber & friends collection allows you to use it as a 3D exhibition space for digital assets.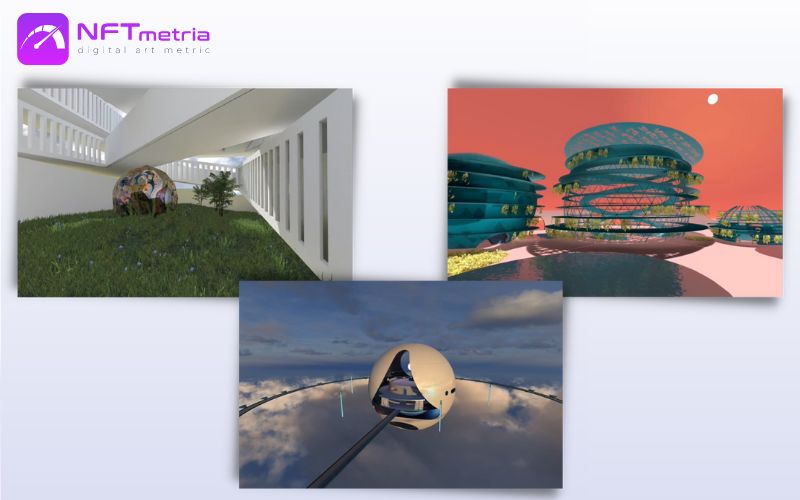 Creation date: August 2022,
Chain: Ethereum,
Category: Art,
Total items: 26.8 K (unique items: 15),
Total volume: 148 ETH,
Floor price: 0.0046 ETH;
Owners: 12,754.
Cyber Curated
The digital spaces in the Cyber Curated collection are original and offer a lot of possibilities for organizing the creative process.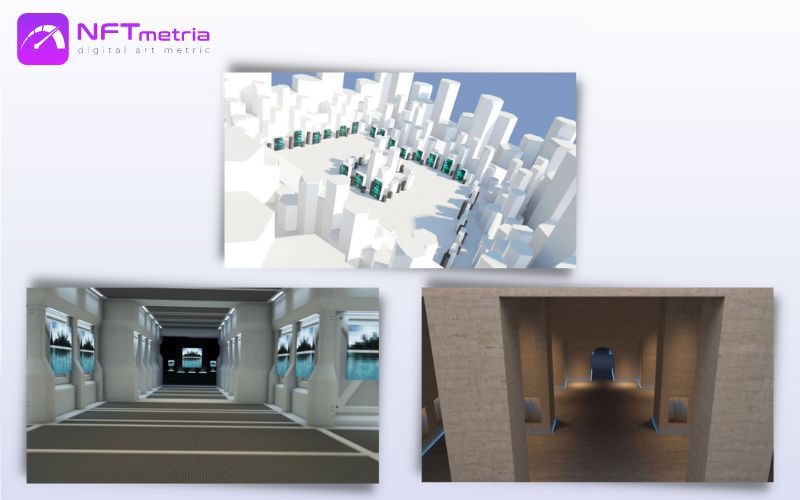 Creation date: June 2021,
Chain: Ethereum,
Category: Virtual Worlds,
Total items: 110 (unique items: 3),
Total volume: 1013 ETH,
Floor price: 4.2069 ETH;
Owners: 75.
3D Collectables Oncyber Metaverse
The 3D Collectables Oncyber Metaverse collection includes 3D glb-format tokens. Some of them are moving and equipped with animation effects, and some are simple 3D models that can be used in cyber galleries or on the metaverse.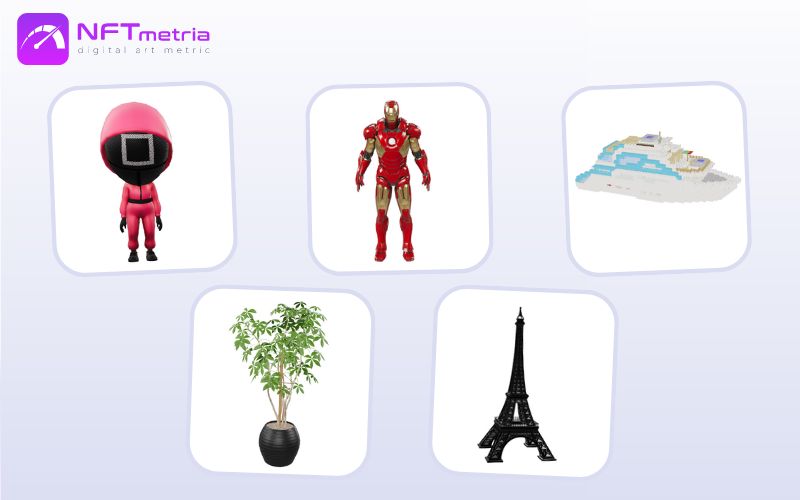 Creation date: March 2022.
Chain: Ethereum,
Category: Virtual worlds,
Total volume: 0.3418 ETH,
Floor price: 0.002 ETH,
Owners: 9.
Oncyber community
The oncyber community collection allows anyone to create and distribute spaces, as long as the basic requirements are met. Owning a token from this collection also allows you to use it as a 3D exhibition space for digital assets.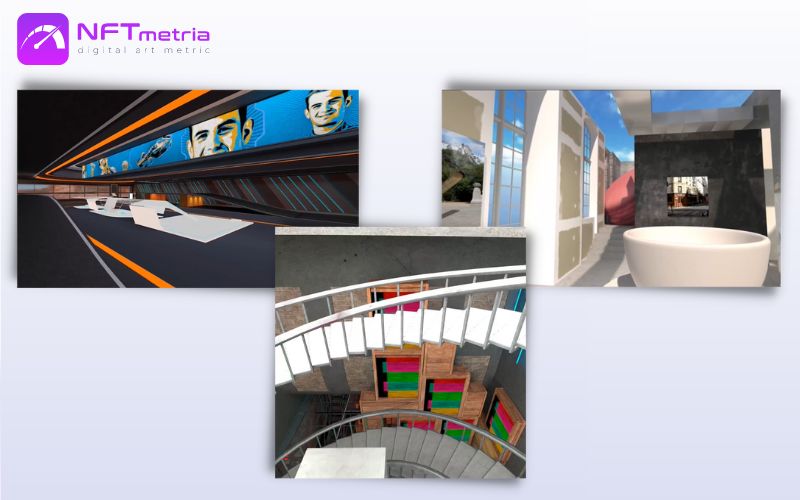 Creation date: June 2021.
Chain: Polygon,
Category: Gaming,
Total items: 23.6k (unique items: 20),
Total volume: 37 ETH,
Floor price: 2.79 matic;
Owners: 13,432.
How much do oncyber labs NFTs cost?
The public mint of the collection of 20,000 tokens took place in September 2021. At the same time, the collection began trading on secondary markets, showing a strong positive dynamics from the very first days. The average selling price was:
October 2021: 0.7 ETH;
February 2022: 1.6 ETH;
June 2022: 1 ETH;
October 2022: 0.6 ETH;
January 2023: 0.5 ETH.
As of April 20, 2023 the floor price is 0.14 ETH. On average, recent sales range from 0.1 to 0.3 ETH. And the total volume of secondary sales exceeded 21k ETH (more than $42 million at the moment).
Where to buy oncyber labs?
Currently, oncyber labs can only be purchased on the secondary market, on marketplaces such as OpenSea, X2Y2 and LooksRare.
How to buy oncyber labs?
Remember that initially you need to connect your crypto wallet with self-storage to the marketplace of your choice.
Next, find the official collection using the search bar on the marketplace.
Analyze and choose the NFT you want to buy; click on it and then on the "Buy" button.
Or you can bet on the token you like. Make sure you leave enough ETH for gas or transaction fees. If the seller approves your bid, the deal goes through.
Should you invest in oncyber labs?
How much demand there is for oncyber labs collectibles can be judged by the historical and analytical data relevant at the time of writing:
Over the past 7 days, there have been 76 NFT buy and sell transactions. The total volume of sales was $22.08 thousand. The average price was $290.5, the floor price – 0.11 ETH.
10% of the sales were for $190 or less, half of the sales were for less than $248, and 10% were for $445 or more.
Currently, 8,006 owners have at least one ETH in their wallet
There have been 236 NFTs sold in the last 30 days. The most expensive NFT sold was the RTFKT Space Pod. It sold for $1.2k on 2023-03-21 (27 days ago).
In the last 30 days, the cheapest NFT sales were below $220 and the highest sales were above $460. The average price for NFTs was $275 in the last 30 days.
The largest transaction was for 5.599996 ETH ($11,398.06).
In any case, do your own in-depth analysis and research when investing in NFTs, and then make your own decision.
Opinion of NFTmetria
By purchasing NFT oncyber labs, you get immersive spaces that give you truly unique experiences:
Create your own gallery with an original title, description and banner;
Show your NFTs 24 hours a day, attracting the attention of an unlimited number of digital art fans;
Offer your visitors a unique fully immersive experience, allowing them to explore your NFTs in an immersive VR/3D format;
Sell your NFTs (if any visitor likes something in your collection, they can easily go to the ad for sale directly from your gallery and buy the piece);
Gather your own communities around you, offering them a platform for fruitful communication with like-minded people;
Build a unique metaverse open for everyone.
Undoubtedly, the platform with its phenomenal collection of galleries offers something special for both NFT creators and collectors. There is also no doubt that oncyber labs is just a touchstone in the grandiose Web3 project which is a borderless, decentralized, community-driven and open to all ONCYBER metaverse.