Klaytn is a first-level blockchain that was created by the South Korean company Kakao. This blockchain is targeted specifically for the needs of companies and developers of the metaverse, and therefore as a platform to support the NFT sector. However, the Klaytn Foundation's marketing campaign is focused primarily on the Asian cryptocurrency and NFT market.
What is Klaytn Blockchain?
The Klaytn blockchain is a creation of the Korean company Kakao, and the blockchain was released in 2019.
Blockchain was created with companies in mind; already working on it:
South Korean newspaper Daily Korea,
Popular South Korean e-commerce platform WShop, which has integrated Klaytn to create a secure and transparent platform for buyers and sellers.
Due to this orientation, Klaytn is divided into 2 sectors:
Private – Blockchain-as-a-Service (for companies),
Public (for all users).
However, this blockchain is not entirely decentralized. The Blockchain Governance Council consists of more than 30 multinational companies, and users can only delegate their tokens to ensure the consensus mechanism works. Another landmark of the blockchain are the metaverses and other game worlds. Due to the fast execution of transactions and cheap fees, the blockchain looks promising for developers.
Technical features of the Klaytn blockchain
Blockchain supports the functionality of smart contracts, which allows developers to create innovative solutions such as digital identity verification, secure voting systems, and supply chain management systems. Smart contracts help streamline business operations and reduce costs by automating complex processes.
Scalability is one of the main issues facing blockchain platforms. And Klaytn has implemented many features to solve this problem, such as:
Network sharding,
Transaction data compression,
Ability to store the database offline.
These features help Klaytn scale while maintaining high throughput and low latency.
In addition, the blockchain has solved the problem of interoperability that enterprises need to seamlessly transfer data between multiple networks. To do this, Klaytn has developed a cross-chain technology called Klaytn Service Chain (KSC), which allows other blockchain platforms to connect to Klaytn and exchange data.
And the technology is based on the Solidity programming language, which allows developers to migrate from any EVM network to Klaytn and vice versa.
Native token of blockchain Klaytn
The native blockchain token is the $KLAY token, which is among the top 100 cryptocurrencies with a capitalization of over $514 million. At the moment, 1 $KLAY token is trading at about 17 cents against the dollar.
How does the Klaytn blockchain work?
The blockchain works thanks to the virtual execution environment – Klaytn Virtual Machine, which manages smart contracts. KLVM is completely identical to the Ethereum virtual machine (EVM). However, KLVM is a more advanced environment, with better handling of large data types and optimized to perform operations on top of the Klaytn platform.
KLVM has three unique features:
KLVM processor, which allows faster processing of smart contracts.
KLVM storage layer which supports efficient data storage and retrieval.
KLVM Transaction Fee Level (Gas Model), which provides a sustainable pricing model that guarantees efficient use of network resources.
At the same time, KLVM uses a modified version of the WebAssembly engine (WASM), which allows faster and more secure execution of smart contracts on the network than compatible smart contracts on the EVM.
At the heart of the KLVM architecture is its executor. It interprets scripts in bytecode format so that the computer can understand it. The result of this process is the execution of commands that programs operate on.
The KLVM model of opcodes provides a set of commands that smart contracts use to perform calculations. The model of opcodes carries the fundamental functionality and thus remains similar to the Ethereum virtual machine.
NFT smart contract standards for the Klaytn blockchain
The NFT smart contract standard for the Klaytn blockchain only introduces ERC-721, the same standard that is used on almost all EVM networks. Due to its purpose, the network does not need other NFT smart contract standards.
What consensus mechanism does the Klaytn blockchain use?
Klaytn uses a consensus mechanism known as Proof of Contribution (PoC), which is powered by over 50 consensus nodes. PoC has the advantage of being more energy efficient. It is based on the contribution of each member of the network, which is determined by the number of locked tokens and network activity.
The PoC mechanism itself aims to achieve greater decentralization and distribution. That is, this algorithm allows multiple parties to cooperate to confirm transactions and rewards participants who contribute positively to the network. This approach provides high throughput and low latency, balancing decentralization and security.
What are the main applications of the Klaytn blockchain?
Blockchain application areas are as follows:
Games;
DeFi;
Collectibles;
NFTs;
Web 3.0;
The list doesn't end there. Above are the most popular applications for Klaytn.
Ecosystem of Klaytn blockchain
The blockchain ecosystem consists of more than 80 dApps of different categories:
Games,
DeFi,
Marketplaces and others.
Popular dApps on the Klaytn blockchain
The most popular dApps on Klaytn are:
Kleva Protocol,
KLAYswap,
Bluewhale Protocol,
1inch Network,
ClaimSwap.
What is Klaytn NFT?
Klayt NFTs are NFTs created on the Klaytn blockchain. It is most commonly used for Collectibles NFTs, Gaming NFTs, and Virtual Worlds NFTs due to its low minting and NFT transaction fees, as well as its transaction execution speed.
Top Klaytn NFT Collections
The most popular NFT collections on the Klaytn network are
The Meta Kongz Klaytn,
Meta Toy DragonZ,
Mutant Kongz & G.rilla Official.
The Meta Kongz Klaytn
The Meta Kongz Klaytn is a collection of 10,000 PFP NFTs rendered in 3D.
More than 38k users have signed up on Twitter @meta_kongz.
On the secondary market, the trading volume exceeds 40 million $KLAY (about $6.9 million).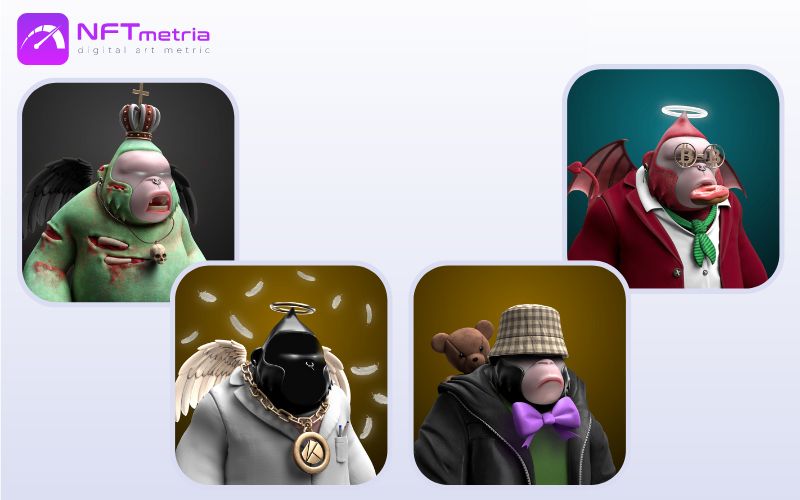 Meta Toy DragonZ
Meta Toy DragonZ is a collection of 10,000 NFTs in the form of metaverse dragons.
More than 4,500 users have signed up on Twitter @MetaToyDragonZ.
Trading volume on the secondary markets is more than 20 million $KLAY (about $4 million).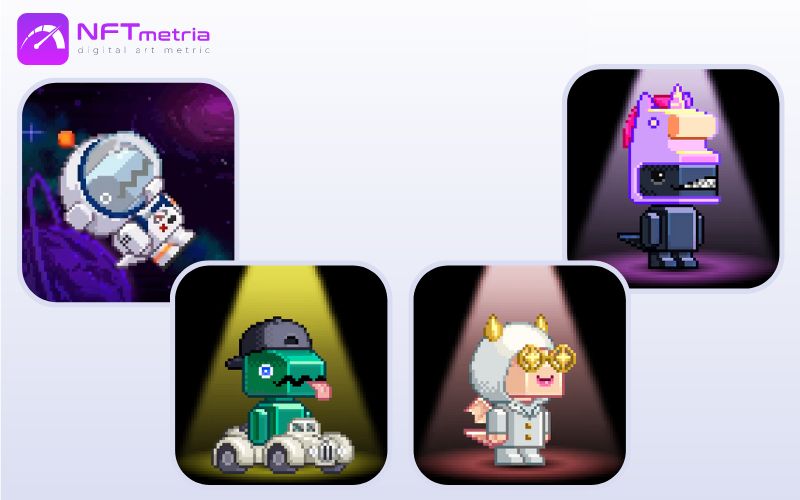 Mutant Kongz & G.rilla Official
Mutant Kongz & G.rilla Official is a collection of 10,000 NFTs. In the community, this collection is referred to as K-NFT, as a combination of NFT and K-POP, a popular genre of music in Korea. In the secondary markets, the trading volume exceeds 20 million $KLAY (more than $4 million).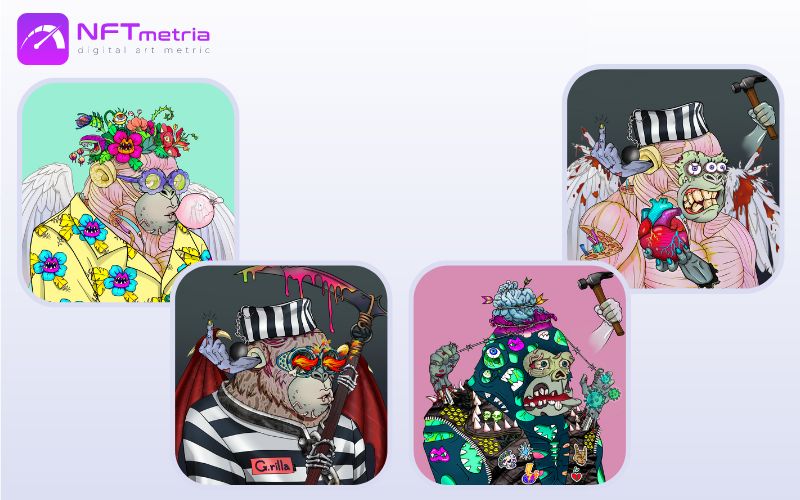 Which wallets are suitable for holding Klaytn NFTs?
Klaytn NFTs are suitable for storage:
MetaMask,
Trust Wallet,
SafePal.
These wallets are also the most popular.
How to buy Klaytn NFTs?
Remember that initially you need to connect your crypto wallet with self-storage to the marketplace of your choice.
Next, find the official collection using the search bar on the marketplace.
Analyze and choose the NFT you want to buy; click on it and then on the "Buy" button.
When buying, consider the cost of transaction fees.
Where to buy Klaytn NFTs?
You can buy Klaytn NFTs on marketplaces.
Here are the most popular among them:
OKX,
Hypermarket,
KlaytnPunks,
Klaymint.