There have been so many original projects in the NFT world lately that it seems like a daunting task to surprise the seasoned community. However, the release of the DeGods collection based on the divine theme has had a bombshell effect. By March 2022, this project on Solana blockchain topped the charts for highest sales. What's more, celebrities such as TV host, comedian and actor Howie Mandel, famous soccer players David Beckham and Wayne Rooney, and basketball star Shaquille O'Neal have invested in the collection. And holders include such personalities as:
And in the spring of 2023, the project repeated its success by creating its own analogue on the Ethereum blockchain. What is so special about this collection and what is the reason for its success? A detailed overview of the DeGods project will help answer these questions.
And also watch our video review about the collection:
DeGods Official Links
What is DeGods?
DeGods NFT is currently one of the top and hottest PFP projects in the NFT world. The style of DeGods NFT is quite interesting and unconventional. However, it fully corresponds to the idea of the collection. DeGods tokens are avatars of ancient gods; they are a kind of mix of mythological creatures and elements of modern punk culture.
Initially, the project of 10,000 NFTs was based on the Solana blockchain. In March 2023, the collection and its ecosystem project y00ts migrated to the Ethereum blockchain respectively, to expand its user base. The migration used a so-called migration bridge, which is a protocol for convenient interblockchain token transfer. Allegedly, this is an unprecedented case of NFT projects migrating from one blockchain to another.
A deflationary collection of degenerates, punks, and misfits. Gods of the metaverse & masters of our own universe. This is how the creator describes his brainchild
Indeed, the developers of the collection used the concept of deflationary NFTs, while using game theory to provide users with a unique experience.
3. The game-theory experiment with DeGods & $DUST creates a constant mutually beneficial arbitrage opportunity.

This is described in a really simple way in this thread –https://t.co/iNmAgrve8A

— DeGods (@DeGodsNFT) January 25, 2022
In fact, DeGods is a collaborative project that has had widespread support from artists, athletes, and IT specialists.
DeGods in numbers
This collection of 10,000 NFTs was released in April 2022 on the Solana blockchain,
The price of minting was at 3 SOL (about $1),
In March 2023, the collection migrated to the Ethereum blockchain, after which its demand and popularity skyrocketed.
The total secondary sales amounted to over 80k ETH (over $131M to date) on Ethereum and over 3.5M SOL (over $68M to date) on Solana.
The floor price is 3.5 ETH (about $5.8k).
Average sales range from 3.5 ETH to 15 ETH.
#5996 sold on May 3, 2023 for 70 ETH (over $133k at the time of sale).
Total 2615 unique holders (29%).
Only about 1% of the collection (119 pieces out of 10,000) are for sale, among them the offers range from 3.5 ETH to 202 ETH. This shows that almost all holders see the project as a great investment prospect and are not in a hurry to part with their assets at a lower price.
Data (including exchange rates) are given at the time of publication (September 15, 2023)
DeGods attributes
Tokens are categorized into 5 different categories according to their rarity:
Common,
Uncommon,
Rare,
Super Rare,
Mystic.
The collection also includes the following attributes:
Background (11),
Clothes (33),
Eyes (21),
Head (35),
Mouth (12),
Neck (13),
Skin (21),
Specialty (12),
Version (1),
Y00t (1).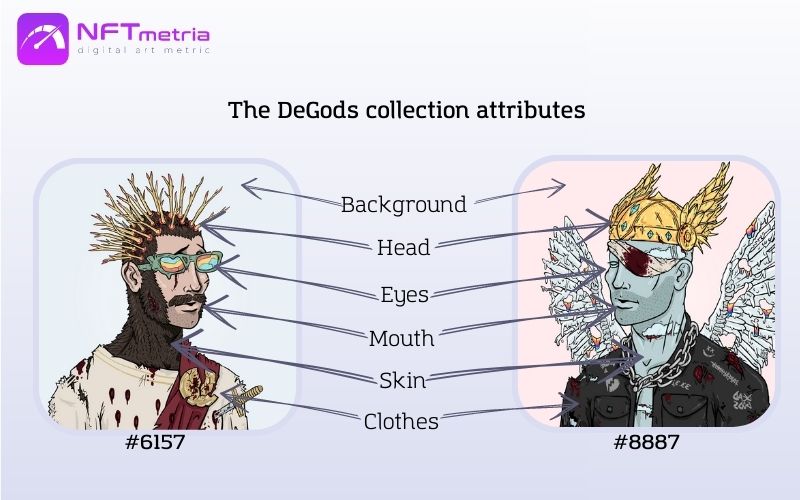 Who created DeGods?
As with many other NFT collections, the person behind DeGods preferred to remain anonymous and was known to users as Frank @frankdegods. However, a recent doxxing revealed that this pseudonym is used by Rohun Vora, a UCLA graduate, entrepreneur, and founder of the yoots NFT collection.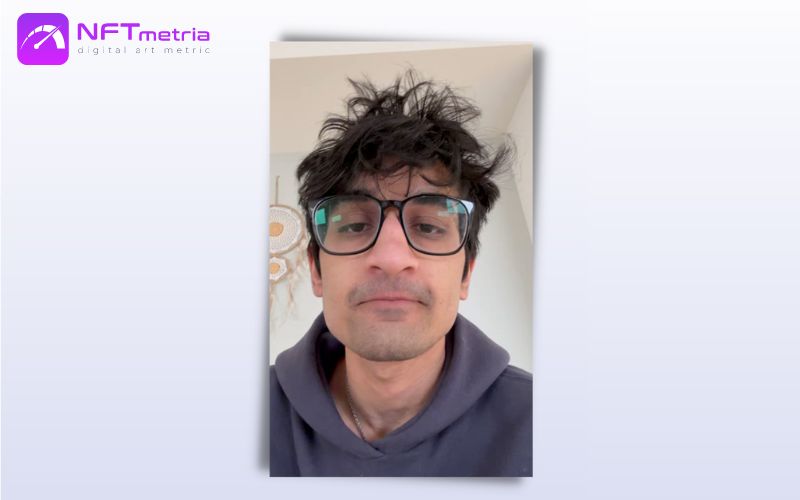 Rohun Vora spent two years at UCLA before dropping out to pursue a fellowship at Y-Combinator. After that, he studied engineering at General Assembly for a while before moving to MainStreet. Rohun's Twitter followers are quite flattering, praising him for his enthusiasm for all things new and noting the unprecedented success he has achieved since founding DeGods and y00ts.
There was also some talk in the NFT community that Dust Labs had something to do with the founding of DeGods. However, there is also an opposing view, as it is believed that Dust Labs is a spin-off rather than a founding company.
Why is DeGods popular?
Immediately after its release, the DeGods collection was surrounded by a frenzy of hype. The team also fueled the excitement around the project. A series of videos was released on Twitter, one of which showed the innovative process of token burning:
We are DeGods. #DeGodsWeek starts on Monday. pic.twitter.com/JsrLuCpz5W

— DeGods (@DeGodsNFT) January 21, 2022
During the next few months after the release, the hype only increased, and it even came to curiosities. Just remember the case of @AussieNftGuy, who ate about 100 nuggets in an hour while talking about DeGods on Twitch.
There was also a lot of talk when Aussie NFT Guy in a DeGods suit jumped out of a plane with a parachute:
🚨 Somebody just jumped out of a fucking airplane wearing a #DeGods costume 🚨

His name is @AussieNftGuy. Remember the name. pic.twitter.com/T6GXX2Svqb

— DeGods (@DeGodsNFT) November 3, 2021
But these are all extremes. What is the real benefit of the DeGods project?
NFT burning. Tokens were developed as deflationary assets, so over time they gain more value for their owners. One of the main ways they seek to increase the value of their NFT assets is by burning them.
Paper Hands Bitch Tax. Paper Hands are what the world of finance contemptuously calls investors who sell their assets when they notice the slightest market fluctuation (and may even sell them below purchase price). To discourage Paper Hands and prevent tokens from collapsing in value during so-called "panic sales", the project team introduced Paper Hand Bitch Tax. This is a 33.3% fee charged to holders who sell their NFTs on secondary markets for less than what they bought them for, or below the floor price.
The paper hand bitch tax is collected by a smart contract & automatically utilized to buy the lowest priced DeGods and instantly burn them forever.

Commons will be rare.

— DeGods (@DeGodsNFT) September 19, 2021
Although this measure did not fully meet expectations, it was a confirmation that the creator of the project seeks to protect the interests of community members.
Earning DUST tokens. DUST tokens are intended for several purposes. First, they allow holders to earn passive income and track returns on their investments. Second, they are needed to buy StarDust, a tool to convert DeGods to DeadGods. DeGods holders can stake NFT to earn 10 DUST tokens every day without much effort. When the holder accumulates 1,000 DUST and purchases StarDust, they can burn the token. This will take DeGod out of circulation and turn it into a DeadGod. And owners of DeadGods can earn three times as much DUST.
What is $DUST?

DUST is the fuel that powers the entire DeGods ecosystem ⛽

It is a SPL (Solana Program Library) token and was created with an initial starting supply of ZERO – meaning that there were no initial $DUST allocations to the @DeGodsNFT team.

— Co:Create (@usecocreate) September 9, 2022
Your DeadGod will be added to the metadata of your original DeGod. It's the same NFT, but with 2 versions.

You will be able to switch the image to either version at any time. They'll both have the same rarity.

If you ever sell your DeGod, the new owner will get both versions.

— DeGods (@DeGodsNFT) January 27, 2022
DeGods Idea
Officially, the idea of the project is not announced anywhere, but we can make the assumption that its author seeks to provide members of the community as much useful benefits as possible.
Apparently, the theme of the gods is not accidentally touched. Probably, Rohun Vora wanted to approve the superiority of his project in the NFT world over the competitors, elevating it to a kind of Olympus. And this makes some sense. If you take hyped projects like BAYC or Prime Ape Planet as examples, they feature various ape tokens generated by algorithms, but they are available in much more limited quantities than DeGods NFTs, which are deflationary. This means that their value will continually rise due to the ability to burn DeGods NFTs.
DeGods Roadmap
The roadmap of the DeGods project is presented on one of the official resources in the form of this picture, which is not accompanied by any comments.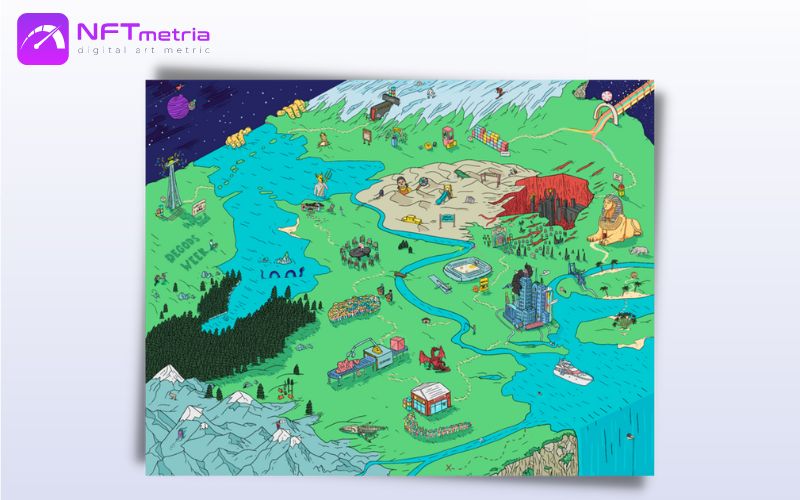 However, the following milestones are currently known to be implemented:
DeDAO's acquisition of the BIG3 professional basketball team from Ice Cube's Basketball League for $625,000.
DUST Store, DeGods marketplace where purchases are made for $DUST.
Global Ecosystem Project by DeGods.
DeGods Ecosystem
The DeGods ecosystem includes four main projects:
DeGods DAO (DeDAO),
y00ts NFT collection,
Utility token DUST,
DeadGods.
DeGods DAO (DeDAO)
DeDAO is the governing body of the project funded by a marketplace fee charged on all DeGods NFT transactions. DeDAO includes:
The DAO Leads (leaders of the DeGods community)
The Divine Council (select members from the community)
The DeAlpha Team (the project team)
The organization is funded by the fee of the NFT marketplace DUST Store (9.99% of each transaction). Two thirds of this amount is used to cover DeDAO's operating expenses, and the remaining third is used to support various initiatives (project development, payment of qualified employees, covering liquidity pools on exchanges, purchase of gifts for the winners of auctions and raffles).
y00ts
y00ts is an ecosystem project on the Solana and Ethereum blockchain by DeGods (in collaboration with Dust Labs) that allows you to create and sell PFP tokens. At the center of the collection is an image of a sheep, and additional layers of metadata allow you to give uniqueness to y00ts tokens. One of the main directions of the project is to provide digital intellectual property rights.
The collection was created in March 2023.
There are 15,000 NFTs in total.
The trading volume on Ethereum is over 4.4k ETH and the floor price is over 1.5 ETH.
Solana trading volume exceeds 4M SOL (about $83M at the current exchange rate).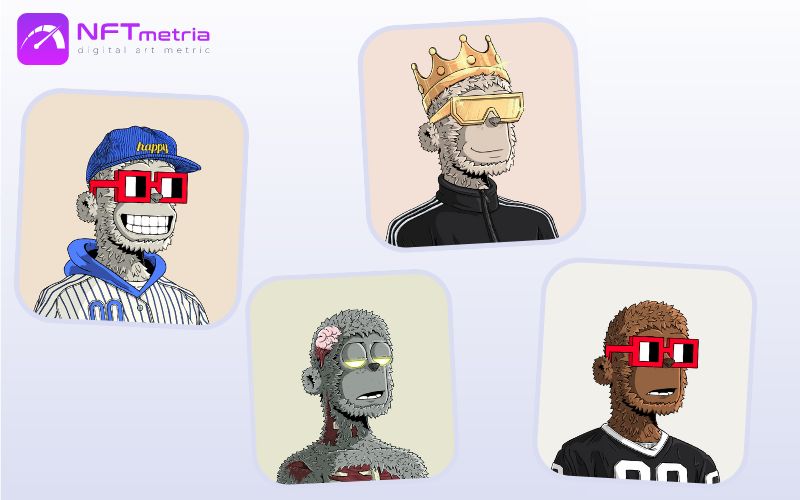 Utility token DUST
DUST is a DeGods community token created to steadily increase the utility of the project. It is an SPL-type token on the Solana blockchain. The team intends to limit the supply of DUST to 33,300,000 units. The only way to get DUST is to stake DeGods or DeadGods NFT. The approximate exchange rate of DUST is $2.
DeadGods
DeadGods is some kind of DeGods NFT upgrade, with which holders of the original collection can acquire an "art" version of their token. Beginning March 31, 2022, DeGods owners could receive DeadGods by paying a fee of 1,000 DUST. The rarity remains the same, but the attributes of the token undergo some redrawing.
How much do DeGods NFTs cost?
The public minting of this collection of 10,000 tokens on the Solana blockchain took place in April 2022. The mint price was at 3 SOL (about $1). The collection began trading on secondary markets at the same time, and in March 2023 the collection was moved to Ethereum. The average selling price in April 2023 was 8.2 ETH.
As of May 13, 2023, the floor price is 8.5 ETH. On average, recent sales are in the 7.5-25 ETH range. And total secondary sales have been over 20k ETH (over $35 million so far) on Ethereum and over 3.5 million SOL (over $1 million so far) on Solana.
The most expensive sales of DeGods
The most expensive sales are led by the following NFTs from the DeGods collection:
#5996 sold on May 3, 2023 for 70 ETH (over $133k at the time of sale);
#5789 sold on May 13, 2023 for 52 ETH (over $92k at the time of sale);
#7594 sold on April 27, 2023 for 49.65 ETH (over $93k at the time of sale);
#4320 sold on May 7, 2023 for 40 ETH (over $70k at the time of sale).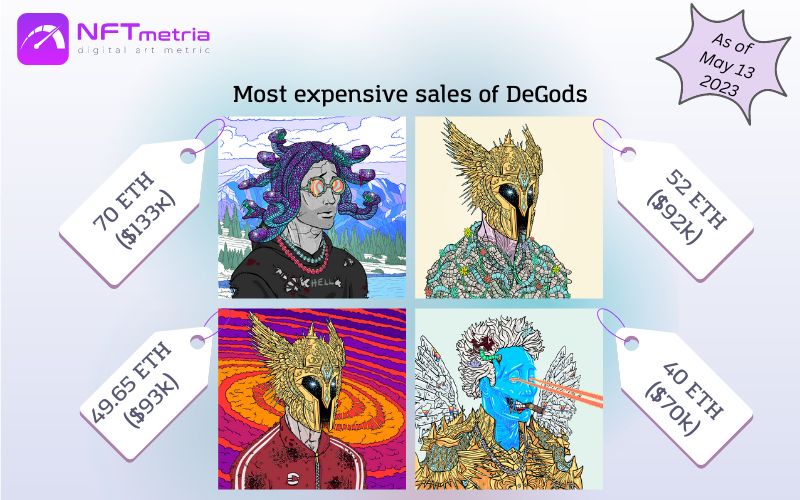 Where to buy DeGods?
Currently, DeGods can only be purchased on the secondary market, on marketplaces such as:
How to buy DeGods?
Remember that initially you need to connect your crypto wallet with self-storage to the marketplace of your choice.
Next, find the official collection using the search bar on the marketplace.
Analyze and choose the NFT you want to buy; click on it and then on the "Buy" button.
Or you can bet on the token you like. Make sure you leave enough ETH for gas or transaction fees. If the seller approves your bid, the deal goes through.
Should you invest in DeGods?
Investors should take a closer look at the DeGods collection. The following reasons speak in favor of this decision:
The project has its own utility token, that is, DUST. It allows DeGods NFT holders to generate passive income, earning up to 10 tokens per day.
DeGods and DeadGods staking. Users get the opportunity to stake both types of tokens to increase the amount of profit.
The DeGods collection has been invested in by celebrities such as Howie Mandel, David Beckham, Wayne Rooney and Shaquille O'Neal, and this can be considered an indication of the project's reliability and credibility.
Rohun Vora, the creator of the collection, has a lot of credibility in the NFT market.
In any case, do your own in-depth analysis and research when investing in NFTs, and then make your own decision.
Opinion of NFTmetria
In the NFT world, the most popular projects are those that bring the most practical value to users. DeGods is among such initiatives. Bright design and original idea are not the only features of this collection. Community members can earn DUST tokens, convert their assets to get even more profit and make purchases on a special marketplace. All this makes for a fascinating Web3 experience and attracts more and more fans to the DeGods project.