Each creator chooses a problematic, a key accent, a style in his work. Thanks to all these components, he forms his image in front of the public and broadcasts his worldview, ideology and thoughts.
But what if this image is bright gummy bears? It would seem that a simple image that attracts everyone's attention has allowed the artist WhisBe to create a name for himself, work with major brands, perform at major exhibitions, gain recognition among the general public and keep up with the times.
Who is WhisBe?
WhIsBe is a contemporary American street art artist, sculptor, creator of a popular project called "Vandalz", which was subsequently transferred from the real world to the world of the NFT. The artist remains an anonymous creator, and his nickname stands for "What Is Beauty", which is very symbolic, because he himself is constantly looking for something new, beautiful, and also tries himself in different directions, styles and forms of creativity.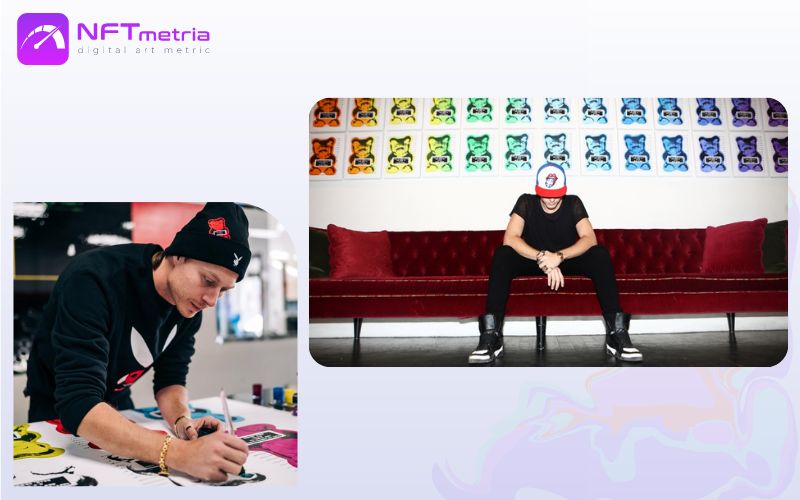 The young man was able to remain true to himself as a "street art" artist, but to visit many galleries in the world, private collections and exhibitions. He is now 34 years old, and he actively continues his creative activity, now in the world of the NFT. And it is worth saying that he does it quite successfully.
WhIsBe also actively works with charitable foundations and organizations around the world. Among the companies that have worked with the artist are many well-known names: from the ArtWorks Charity Foundation to Charity: Water.
WhIsBe Official Links
The creative path of WhisBe: from street art to NFT
2011 – WhIsBe received a specialized education at the New York School of Visual Arts. At the same time, the artist, inspired by the work of Andy Warhol, begins to create street art projects throughout the city.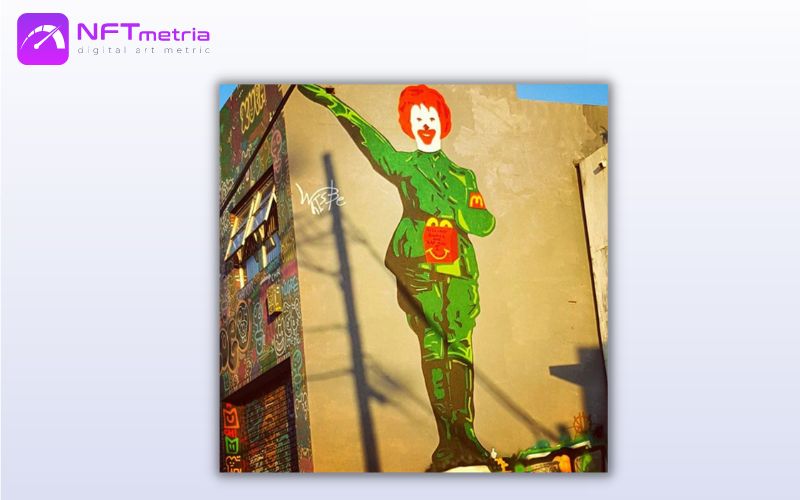 2012 – the first participation in the street exhibition ART BASEL MIAMI
2013 – the emergence of the project "Vandal Gummy". The first bear was painted in 2D on canvas. His face was expressionless, and in his hands, he held a sign from the Department of Corrections. This marked the beginning of an ambitious career for the author.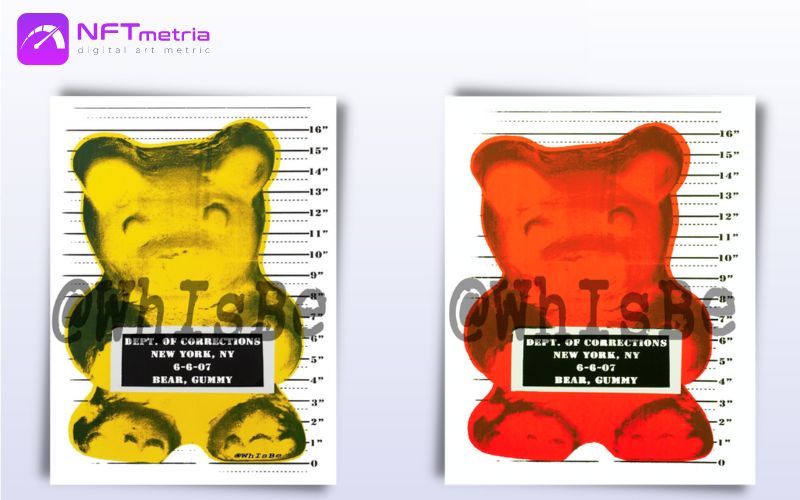 In 2015-2019, WhIsBe begins an active phase of exhibitions and invitations to various events. Including Art Palm Beach (Castle Fitzjohns), Context & Art New York, Art Southampton through the Keszler Gallery, and Burning Man.
In 2016, he collaborated with the New Museum in New York to create a large-scale sculptural installation of his Vandal chewing gums, as well as a series of limited-edition prints
In 2017, he was invited among a select selection of notable contemporaries to create a work for the 4th World Trade Center and was commissioned to install a seven-foot-tall "Vandal Gummy" sculpture for the center lobby of the building.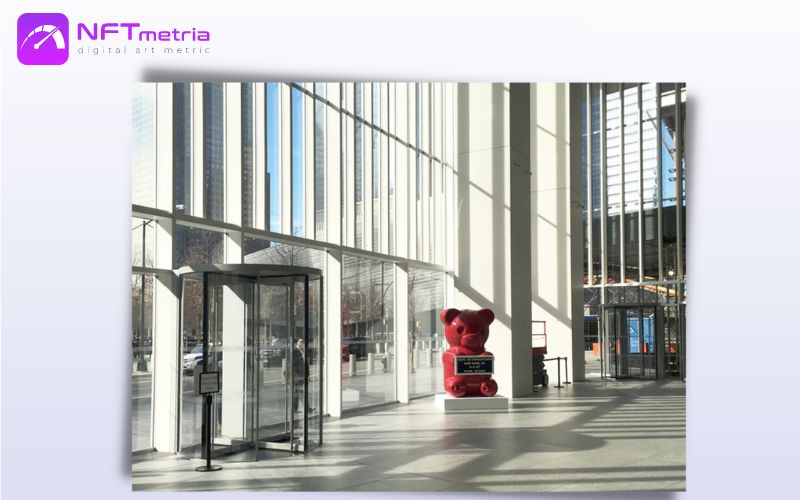 In 2019, New York hosted an exhibition against gun violence called "Back to School Shopping".
In 2022, the installation of a 25-foot Vandal Gummy in Hong Kong, together with the city government
https://www.instagram.com/p/ClhlDq8JJFD/
Corporate identity in the NFTs by WhIsBe
Corporate identity can be described in two words – gummy bears. Yes, yes, that's right. This is the uniqueness of the creator. He became famous thanks to them. But these are not just bears, these are Pop Art bears, which play a big role for the artist himself. In them, he puts a piece of himself, sadness, joy, experiences and memories.
Some of the works reflect my attitude to health and nutrition, as well as my concerns about young prisoners, pharmaceuticals and drug addiction in this country. The creator says about himself and his bears
He is not just experimenting with the pattern on bears or their colors, no, he is experimenting with material, filling, trying to use and interpret bears as much as possible.
WhisBe in the NFT world
WhIsBe used the same series of teddy bears to enter the NFT world in 2020 and added animation to iconic pieces. Since then, he has released more than 10 collections, which brought him more than $ 20 million, fame, recognition and wild demand for his work. Despite commercial success, the artist does not forget about charity, deducting part of the income to various charitable organizations.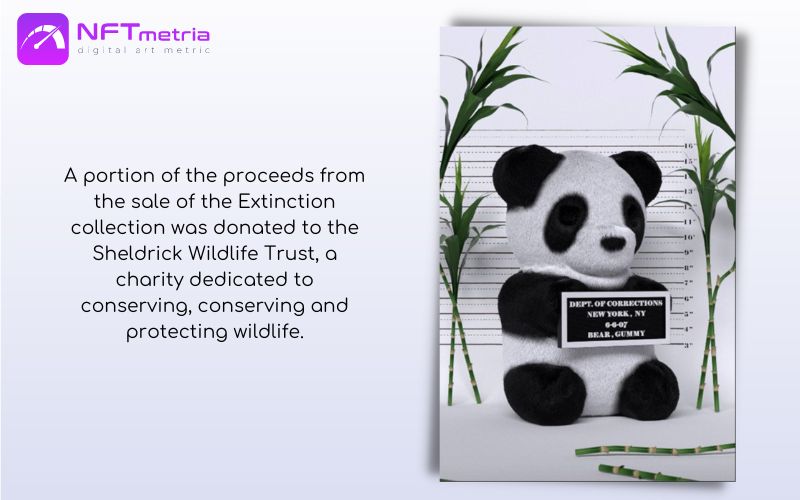 The most famous NFT works by WhisBe
At the center of all the WhIsBe's work is the image of the same bright bears, only in different roles, with different thoughts and emotions. WhIsBe is also expanding its creative horizons with collaborations with other digital artists, resulting in yet another acclaimed collection.
Vandal Gummy NFT Collection
The very first collection of Vandal Gummy, released on Nifty Gateway on September 11, 2020, was sold out almost immediately. In total, the collection has 7 multi-colored bears, 10 pieces each, against the background of the wall of the Department of Correctional Institutions with signs. All the same unchanging pop art classics with which the artist has become so close over the years.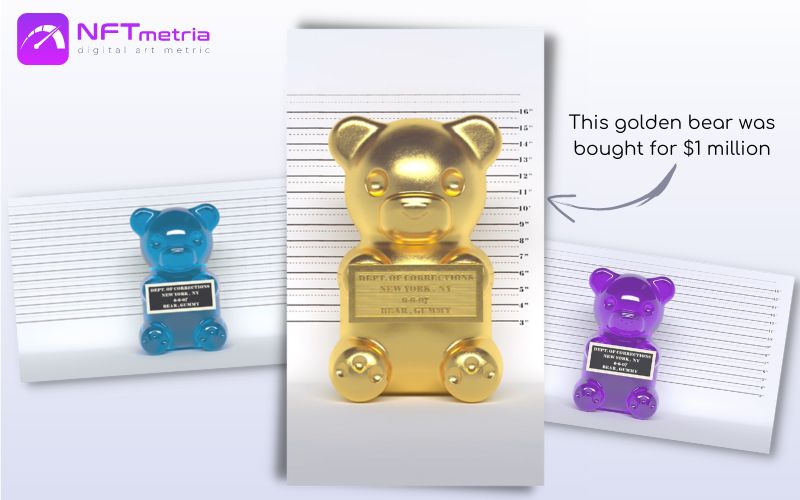 But the most distinctive piece in the collection was the famous "Not Forgotten, But Gone" golden bear, which sold at auction for a record $1 million. Thus, the artist is on a par with such iconic NFT artists as Beeple, Pak, Trevor Jones.
Vandalz for Ukraine: WhIsBe x Wladimir Klitschko NFT collection
The collection "Vandalz for Ukraine: WhIsBe x Wladimir Klitschko" was released in support of Ukraine during the war with Russia in March 2022, together with the Mayor of Kyiv (Ukraine) Volodymyr Klitschko. Proceeds from the sale of these bears were donated in full by Red Cross Ukraine, Unicef Ukraine and Ukrainian relief funds. To date, revenue has exceeded $335k.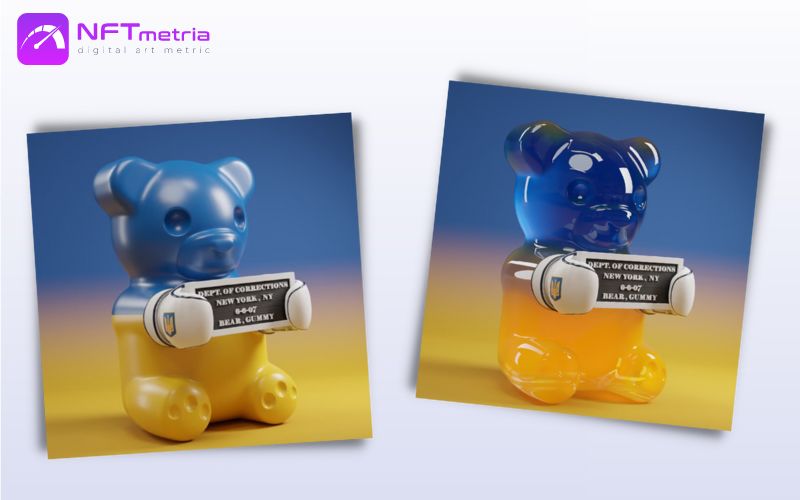 I am grateful for the opportunity to be of service to the common good. It's incredible to be able to use my art and this new technology to help others in need and provide immediate relief anywhere in the world. WhIsBe speaks sincerely about this project
VANDALIZED NFT Collection
WhisBe went further and made one of the most high-profile collaborations in the NFT market. So, he released a new series of 600 Vandal Gummy with 24 famous NFT artists. Among them: Steve Aoki, Boss Logic, Pussy Riot, XCopy, Fvckrender, Mad Dog Jones, Victor Mosquera and others.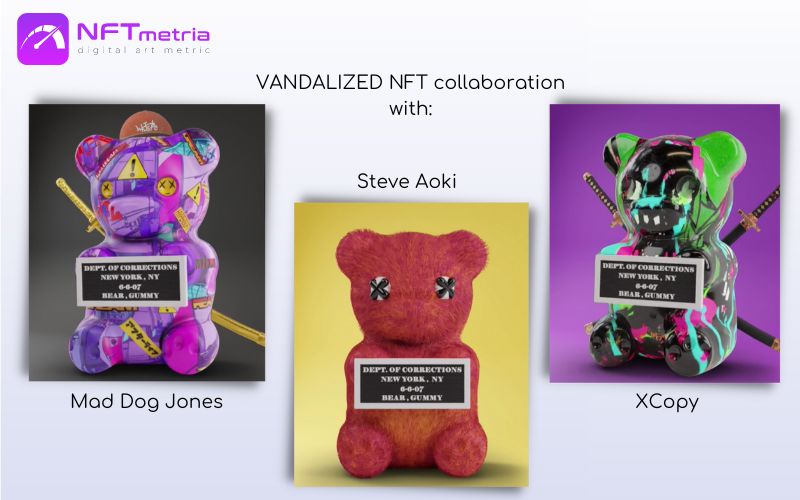 For WhisBe, the image of a bear with a sign remained unchanged, and each artist added a corporate identity and personal characteristics to it.
Where can you buy NFTs by WhisBe?
Now NFTs are available only on the secondary market, namely on such marketplaces as OpenSea and Nifty Gateway. In addition, you can follow future updates on the artist's official website and Twitter.
Opinion of NFTMetria
WhisBe is an artist of vibrant modernity. Its goal was initially to show art not only within the walls of exhibitions and indoor expositions, but also more globally on the streets of various cities and countries. Furthermore. How can an artist scale himself today? That's right, the NFT world, where he also quickly found recognition, respect and demand.
WhisBe skillfully combines the traits of a talented innovator-artist and entrepreneur. Why are his works so popular? This is because in every bear, installation or exhibition project, he raises important topics for society. For this, he uses comic forms, pleasant and understandable for the layman, only with serious overtones. This combination makes it easier to perceive global problems, but does not devalue their importance.