NFT is a work of art in digital form. But is it possible to create non-fungible tokens that convey the beat of the music? It is the digital artist and part-time musician Alpha Centauri Kid who creates such NFTs, as if he is being led by a certain whisper of music into the world of digital art.
His unique style and the entourage of art, anonymity have made him one of the top artists in the industry. Thanks to such success, his work has sold more than $2 million. And the author is not going to stop there.
Who is Alpha Centauri Kid?
Alpha Centauri Kid (ACK) is NFT artist Jason Day, born January 21, 1986 in San Antonio, Texas. Prior to joining the NFT space, he specialized in music. Jason rose to prominence as a digital artist in 2021 when he released his debut "ctrl + alt + generate", which was auctioned for over $600,000, setting a record on SuperRare.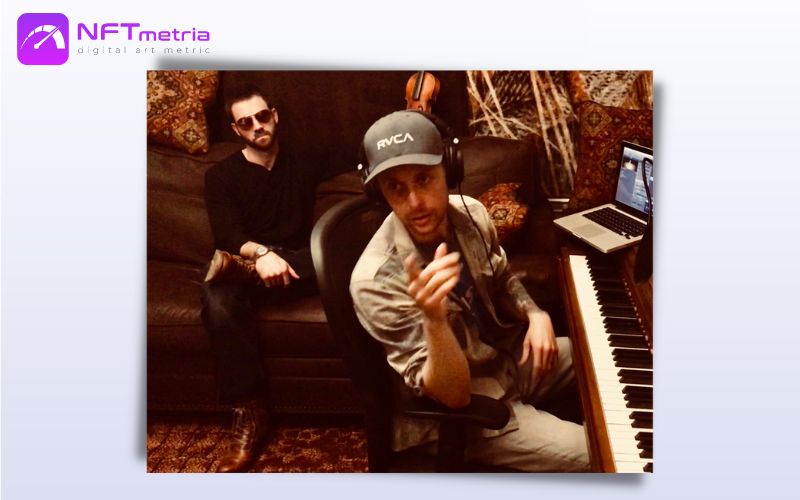 Alpha Centauri Kid has embraced blockchain anonymity as a form of identity. He prefers his creative art to speak for itself, rather than marketing based on a cult of personality. This method proved successful for Alpha Centauri Kid. Jason literally soared to the pedestal of SuperRare and the NFT world, minting his first job while not having much popularity in music. Since entering the scene in 2021, ACK has become one of the most prolific and highly regarded digital artists in the field. To date, he is in the TOP of the best artists in terms of sales of all time on SuperRare. Total sales exceeded $2 million.
Alpha Centauri Kid Official Links
The creative path of Alpha Centauri Kid: from Spotify to NFT
Prior to debuting in the NFT space in 2021, Jason has been involved in art and music and has been passionate about creativity since childhood. Jason began to study music when his best friend Ryan Haddon learned to play the guitar better than he did. He did not find great popularity in the direction of music. His music can be found on Spotify. He is best known as a musician for his song "Wubba Lubba Dub Dub".
Alpha Centauri Kid in the NFT World
The debut 2021 for Jason in the world as an digital artist was a resounding success. "ctrl + alt + generate" auctioned by SuperRare went for 165.29 ETH. In a short time, Jason managed to release a fairly impressive number of his works. On OpenSea, he released several collections that proved to be very successful.
The high-profile first collaboration for Alpha Centauri Kid was the collaboration "Last Orders!" with XCOPY, one of the top artists in the industry.
What started as a tribute, ended as a collab

ACK & @XCOPYART @manifoldxyz smart contract
Edition of 27
In 10 minutes pic.twitter.com/2JZY2Eg08w

— Alpha Centauri Kid (@lphaCentauriKid) July 15, 2021
There are single non-fungible tokens of Jason, they are placed on SuperRare, Foundation. In addition, in November 2022, Alpha Centauri Kid managed to participate in the Christie's auction with his work "The Muse". His creation went under the hammer for $107,100.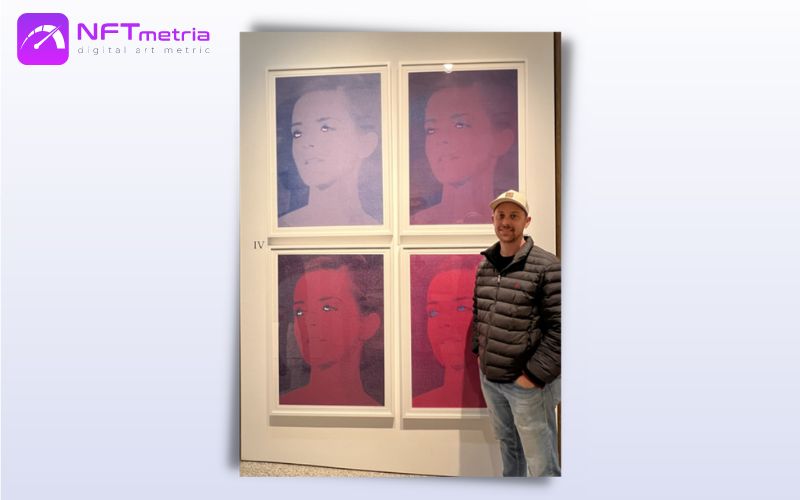 Alpha Centauri Kid has been collaborating with SuperRare throughout its active life, resulting in the release of a joint merch in May 2022.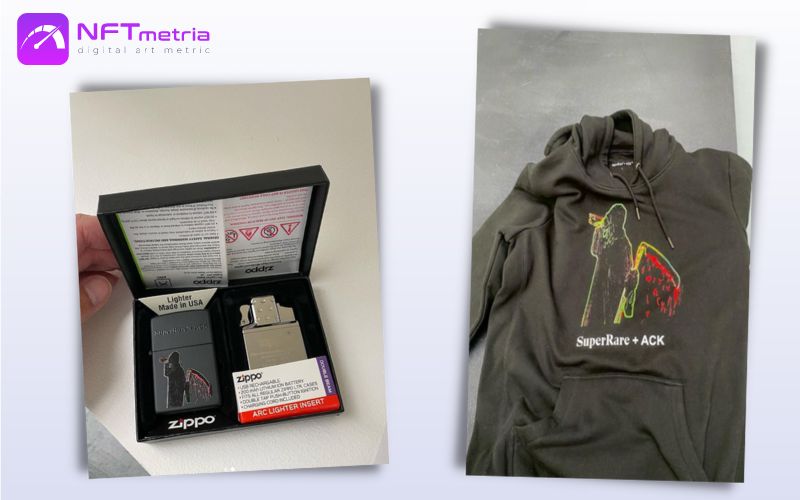 Also, recently, Alpha Centauri Kid joined the Art of This Millennium (AOTM) project, the largest digital art gallery. It includes the best artists in the industry.
And in July 2022, Jason Day collaborated with NFT artist SeerLight to create the "Love is in the air", which was sold at auction for 82,530 ETH (about $90k).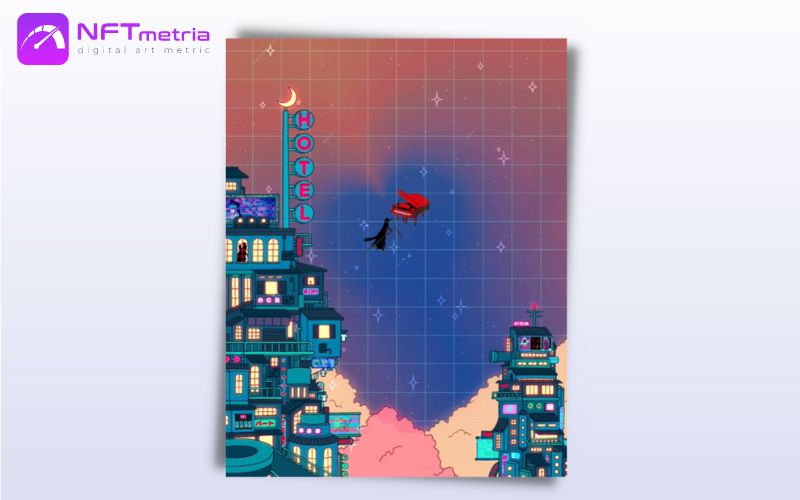 Alpha Centauri Kid has strong support from well-known NFT influencers around the world who actively participate in auctions and announce news. These are such persons as Cozomo de'Medici (Snoop Dogg), 6529, XCOPY, Deeze, VincentVanDough, GMoney. Collaboration with such high-profile and top names allows you to accelerate the growth of your popularity and recognition in the industry.
Features of NFTs by Alpha Centauri Kid
One of the features of Jason's art is that almost all of his tokens are animated. Some of Jason's works are somewhat philosophical, such as "All Time High on Centauri". This makes his art even more important than collectors. With his art, Jason is in some way carrying out a stylistic revolution, which he is gradually building with his art. Also, an even more prominent feature of Jason's work is the presence of death and life, as well as the Muse, whom he describes as a living person, and who preferred life and art.
Jason's art is in the psychedelic style. Also, in his works there is a combination of bright and dark colors with an aggressive or soft transition. Practically in all works there are human figures.
The most famous NFTs by Alpha Centauri Kid
Alpha Centauri Kid's works is highly regarded in the NFT world. He managed to create more than 150 non-fungible tokens included in various collections on OpenSea.
This includes such collections as:
ACKPFP is a collection of 9 images created in March 2022 with a trading volume of over 120 ETH.
ACK Unique Editions / 1 of 1's – a collection of 61 images, the trading volume reaches 1027 ETH. Created in July 2021.
ACK EDITIONS – the collection includes 15 images with a total trading volume of 1052 ETH. Created in August 2021.
ACKFTW – a collection of 69 images with a total trading volume of 287 ETH, created in April 2022.
In addition, he has released over 30 one-offs that have been exhibited at SuperRare and Foundation.
Ctrl+alt+generate NFT
Ctrl + alt + generate is the debut work of Alpha Centauri Kid. This image was minted on October 7, 2021 and auctioned the next day for 165,290 ETH (about $590k), setting a SuperRare record. The struggle at the auction for this non-fungible token was between well-known collectors Cozomo de'Medici (Snoop Dogg) and 6529. The latter, by the way, bought it.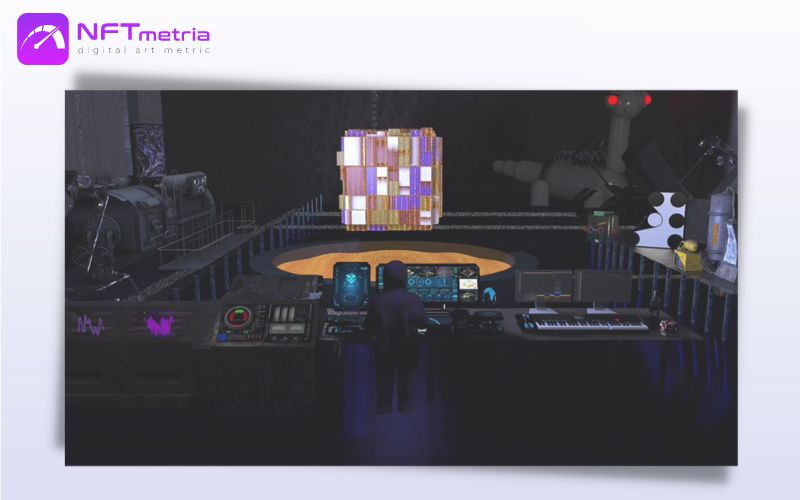 Work implies some stages of creativity, processes. So "ctrl" implies control over the process, "alt" – change the value, rebuild to another stage of the process, and "generate" – generate, create one whole from different parts.
Crypto art NFT
Crypto art was minted on April 13, 2022 on SuperRare, and as a result of the auction it was sold for 97.090 ETH (about 273k dollars).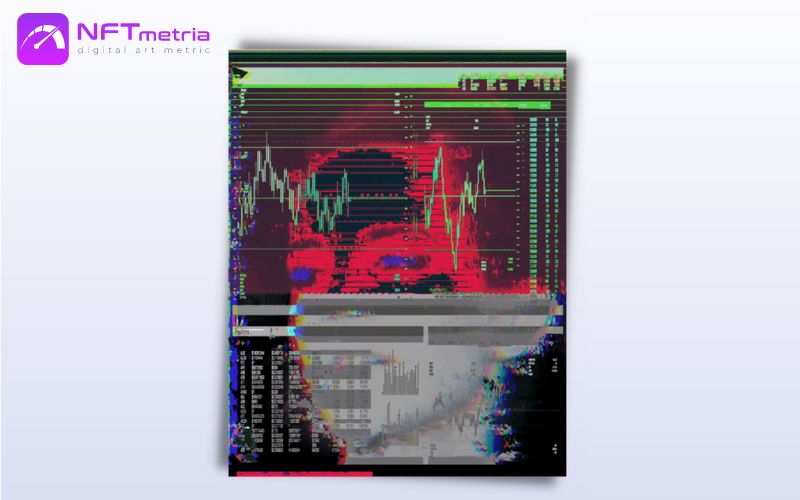 The theme of this work is based on the emotions of Alpha Centauri Kid during its creation. At the same time, NFT combines life (upper half), full of emotions and colors, and death (lower half), which seems gloomy and without bright colors.
I promise i can change NFT
I promise i can change minted on July 28, 2022 and auctioned for 76,529 ETH (about $131k) to collector 6529.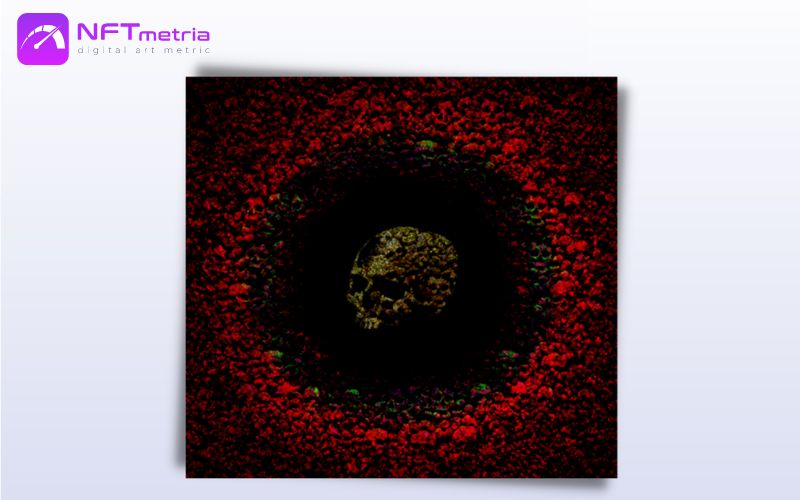 The image of the skull implies the desperation and riotous lifestyle of society, the name translates as "I promise that I can change." This means that a person cannot completely get rid of his nature, but only change the shell, inside which he will be the same as before.
Where can you buy NFTs by Alpha Centauri Kid?
Now the NFTs by Alpha Centauri Kid are available only on the secondary market, namely on such marketplaces as OpenSea, Foundation, SuperRare. In addition, you can follow the artist's Twitter and Instagram for future updates.
Opinion of NFTMetria
Alpha Centauri Kid quickly gained recognition in the NFT world, before even 3 of his works were released. This success is guaranteed thanks to the unique style of the author, the connection of NFT with music in a philosophical style. An important factor in his career is developed networking and direct contact with the circle of the main influencers of the industry. With their support, sales of works by Alpha Centauri Kid are increasing exponentially. This approach has provided Jason's art with relevance, especially among NFT investors and collectors.