Have you heard of GORJS DAO by NYX (L'Oréal) before? If not, then first a few words about the largest decentralized project from the world's largest cosmetics manufacturer. In January 2023, the company announced the launch of the online beauty incubator GORJS DAO and 1000 NFTs FKWME Pass. At that time, this move was very well received by the market, and all FKWME Passes were sold out in seconds. And the current drop is the next step in the development of this global initiative.
What is GORJS DAO Dream Vortex NFT Collection?
GORJS DAO Dream Vortex is a collection of 4150 NFTs (PFP and Membership types), each of which will need to be burned after being minted in order to obtain a high quality unique GORJS avatar. The Dream Vortex avatar collection is the epitome of digital beauty from a renowned global brand.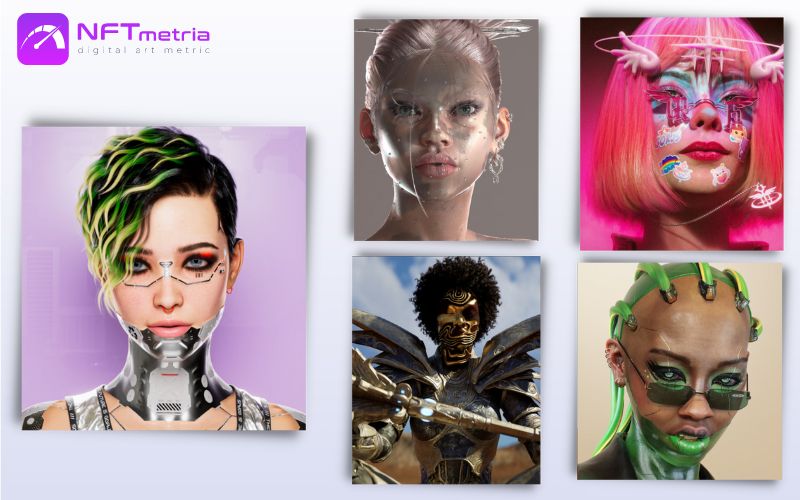 Each 3D trait represents digital facets of beauty derived from each GORJS letter:
Gilded Glowup,
Organic Oddities,
Rebel Robotics,
Jewels Juxtaposition,
Surreal Skinflex.
Each illustration was created in a consolidated way by 9 digital artists who were specially selected for this and are pioneers in this project (the team is called Team Alpha).
What utilities from owning GORJS DAO Dream Vortex NFT?
Dream Vortex NFT is a pass to GORJS DAO as well as FKWME before. Accordingly, in the future it will also have various utilities, some of which are already known:
Integration with 3D avatar in The Sandbox metaverse,
Limited edition Infinite Objects physical frame for your NFT avatar
Integration of an avatar with a hologram
Physical decorations tied to your NFT traits created by Rory Rockmore (seen on Doja Cat, Lizzo, Miley Cyrus, Dua Lipa, Kylie Jenner, David LaChapelle, Coi Leray, Nicki Minaj)
Three-month supply of the best NYX Professional Makeup products
1 daily GORJS token for ongoing DAO management, voting, whitelisting and airdrops
Meet and greet of Team Alpha artists.
You may notice that 1071 tokens (25.8%) of the reported 4150 NFTs have already been minted. They are reserved for FKWME owners; and this is one of the utilities of the first holders.
24 hours after minting, each owner will have the opportunity to burn the NFT to receive their unique GORJS avatar.
GORJS DAO Dream Vortex Official Links
When and where will the GORJS DAO Dream Vortex drop?
GORJS DAO Dream Vortex drop takes place at OpenSea:
Public Sale: May 17 at 07:00 AM GMT+7. Price: 0.04 ETH.