With the new banner NFT project Behind the Veil by the Lithuanian artist Railaite you can open up the boundaries of your consciousness and subconsciousness, look into the world of mysticism and miracles, and demonstrate your alter ego on the large-scale NFT scene. This is the journey that Railaite proposes to take, which skillfully transfers through its digital illustrations to the world of immersive impressions and surrealism.
What is the Behind the Veil NFT Collection?
Behind the Veil is an NFT collection of 4669 digital illustrations by Lithuanian artist Railaite. Through color, lighting and effects, each work is imbued with a breathtaking atmosphere that takes each owner into their own world of self-discovery.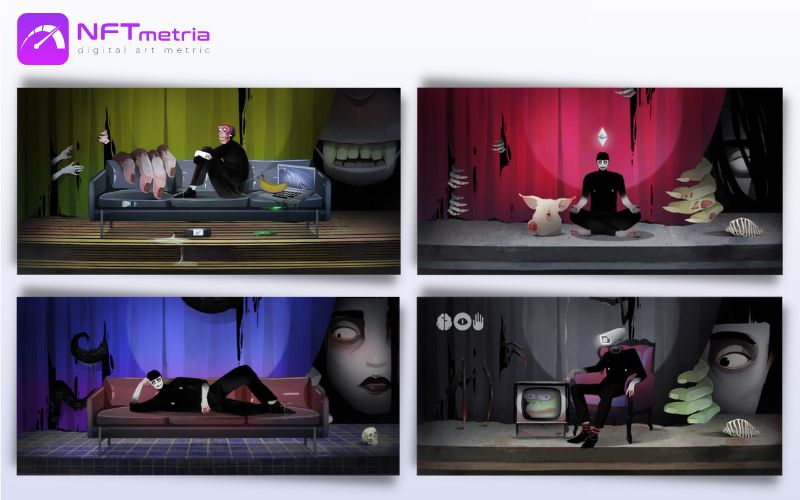 This collection focuses on questions about the nature of NFTs and their role in the world of cryptocurrencies. At the same time, the collection is also about deeply personal themes and experiences that permeate modern society. Anxiety, fear, loneliness, uncertainty – perhaps many of us are at least partially familiar with this? Now you can look inside yourself with the Behind the Veil guide.
When and where will Behind the Veil NFT drop?
Behind the Veil NFT drop takes place on OpenSea in 3 stages:
Allowlist: May 30 at 11:00 PM GMT+7. Price: 0.0269 ETH.
Public Stage: May 30 at 11:20 PM GMT+7. Price: 0.0269 ETH.