Professional photographer, subtle aesthete, portrait painter, graphic designer, abstract artist – this is Jeremy Cowart, a name that has become its own brand with a unique style. A professional whose clients have included brands such as Nike, GAP, Discovery Channel, CNN, MTV, ESPN, NFL, People Magazine, Fortune Magazine, EMI, Warner Brothers Records, Universal Records, Sony Music and many more. And now he is also a person who brings something new and exciting to the NFT space with his creativity.
Perhaps you are familiar with his work? If not, then we present a large-scale, amazing project AURAS by Jeremy Cowart.
What is AURAS by Jeremy Cowart NFT collection?
AURAS by Jeremy Cowart is an NFT collection of 10,000 unique photographs taken on May 2, 2023 in 20 minutes in front of a live audience. And this is what this large-scale process looked like:
The drop page for AURAS is now live!https://t.co/Yb6qHE1L6T

Dropping exclusively on @opensea Tuesday, May 9th

9am CST Block Queens (free mint)
10am CST for allowlist – .044 ETH
11am CST: Public mint – .055 ETH

Brand new recap video of the event 👇🏼 pic.twitter.com/BYw9zgoQkf

— Jeremy Cowart (@jeremycowart) May 6, 2023
When creating AURAS, Jeremy Cowart himself became a blank canvas. For this, he was dressed in all white, including his face. And then, with the help of the projection of his various paintings, lighting, hats, body position, photo processing, a collection of 10,000 author's works was formed. It is noteworthy that all of the above factors have become rare traits that have been distributed by the team of Jeremy Cowart of over 20 people.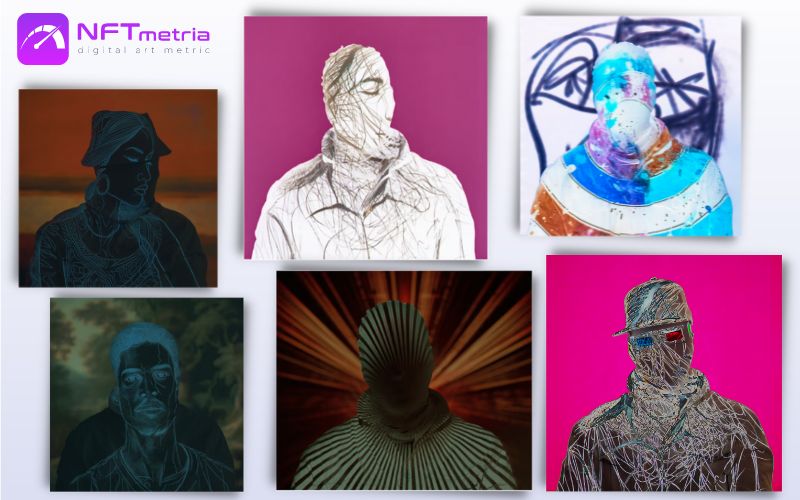 By the way, this is the first time that the artist has publicly revealed the process of creating his paintings. And this is really a large-scale and spectacular project even at the stage of its creation!
This drop is also an airdrop and a show of respect for the holders of his first Block Queens NFT collection.
When and where will the AURAS by Jeremy Cowart drop?
Drop AURAS by Jeremy Cowart takes place on OpenSea in 3 stages:
Block Queens Holders: May 9 at 09:00 PM GMT+7. Price: 0.0 ETH.
Allowlist: May 9 at 10:00 PM GMT+7. Price: 0.044 ETH.
Public Stage: May 9 at 11:00 PM GMT+7. Price: 0.055 ETH.