Realistic portraits of people with a bright appearance, deep paintings with animals, natural landscapes, city streets, still lifes – do you think that these are too different topics for one project? You are wrong. And the new drop of the collection called Fine DigitAIzed Art is proof of that.
What is Fine Digit AIzed Art?
Fine DigitAIzed Art is an NFT collection of 2022 digital paintings from Compatible Creative digital agency created by Sebastian Markiewicz. Each painting is a unique digital work, and in the collection itself you will find all sorts of subjects – portraits and still lifes to abstractions and paintings with vehicles.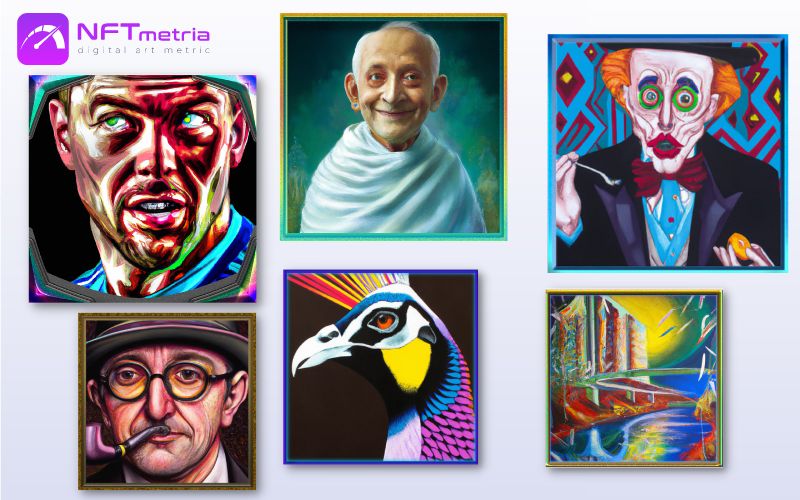 The Fine DigitAIzed Art collection invites everyone to think about the development of art, technological progress and their combination. By the way, about the technical characteristics: in total there are 30 categories in the collection and a rating that includes 6 stars. Thanks to these characteristics, legendary images are the rarest.
What is a Compatible Creative Studio?
Compatible Creative is a digital studio dedicated to integrating artists into the NFT world by connecting unique art seekers (collectors) and creators through immersive digital interaction. The team aims to enable all talented artists to monetize their art by attracting a new audience.
Sebastian Markiewicz, founder of the studio, was previously known as an electronic music artist in Poland. Today he is a creator and entrepreneur in the blockchain market, namely the digital art market.
When is the Fine DigitAIzed Art drop and how much does it cost?
The Fine DigitAIzed Art drop takes place on OpenSea in 2 stages:
Friends and Whitelist: April 15 at 11:00 PM GMT +7. Mint free (0 ETH, gas fee only)
Public Stage: April 16 at 12:00 AM GMT +7. Price: 0.0975 ETH plus gas price.