The OrangeHare NFT project presents the second collection of artists (the first was "New York Now"). Do you want to participate in a localized project from Korean authors, but at the same time acquire a valuable digital asset on the market? Then Korean Pop-Revolution NFT drop is for you.
What is Korean Pop-Revolution NFT by OrangeHare?
Korean Pop-Revolution is a collection of 2000 NFTs dedicated to a new generation of Korean artists who transcend national and personal identities.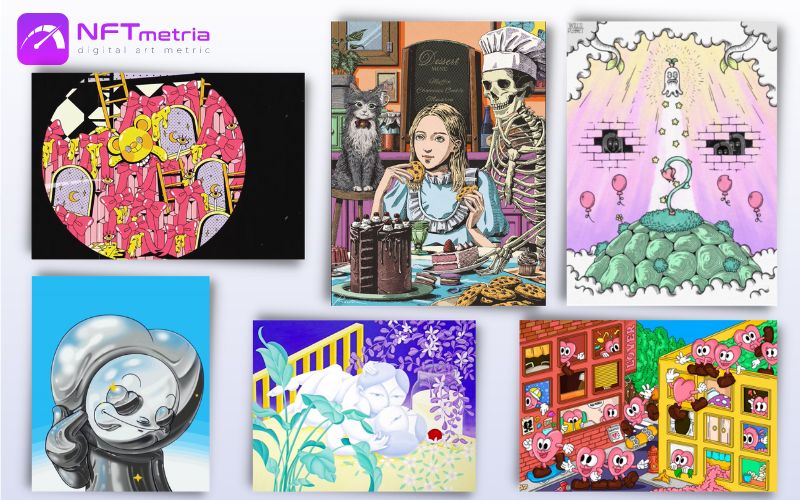 This project features 8 digital artists specially selected and who are successful in the Korean art scene in various fields (including design, fashion, illustration, oriental painting, visual arts and Web3.0).
And who are these artists:
DONGZADONGWHI,
Miné.K,
Lee Hyo-sun,
Rowa,
Mothfly,
Molly,
Johnny Boy,
Will's Planet.
Each of them submitted one piece out of 250 pieces. At the same time, the mint itself happens randomly, and you don't know which artist you will get. The list for Presale includes the owners of the first series by OrangeHare "New York Now". And the first 100 people who will take part in the public coinage will be included in the whitelist of the next NFT series from OrangeHare.
What is Orange Hare?
OrangeHare is an NFT project that curates and connects local digital artists with a global Web3.0 audience. To date, this drop is the second in the framework of the project, but this is only the beginning of a long journey. In this series, the project develops the theme of art in different parts of our planet:
New York (released),
Korea (will drop soon),
Africa (expected),
China (expected).
In the future, according to the roadmap, the following will be presented:
OrangeHare NFT platform,
A special project combined with AI.
When and where will the Korean Pop-Revolution NFT by OrangeHare drop?
Drop Korean Pop-Revolution NFT by OrangeHare takes place on OpenSea in 2 stages:
Presale: May 4 at 10:00 PM GMT+7. Price: 0.0066 ETH.
Public Stage: June 2 at 07:30 AM GMT+7. Price: 0.01 ETH.