Are you partial to rock elements? Attracted by the romance of metalworkers and rebellious style? Then the free drop of the Shredderz collection, which starts on May 16th, is for you.
What is Shredderz NFT Collection?
Shredderz is a collection of 1000 NFTs (PFP, Utility and Membership type). According to the creators, it is a virtual heavy metal rock band that came out of the metaverse to melt the hearts of the project participants.
Ladies and gentlemen, Raz Von Ripper! 🎤 pic.twitter.com/Zl4MuUUxfT

— The Shredderz (@TheShredderzNFT) May 9, 2023
With this NFTs, each owner will receive:
The right to have a say in the choice of songs, product design, etc.,
Exclusive content,
Priority access to future drops,
Access to a private Discord server.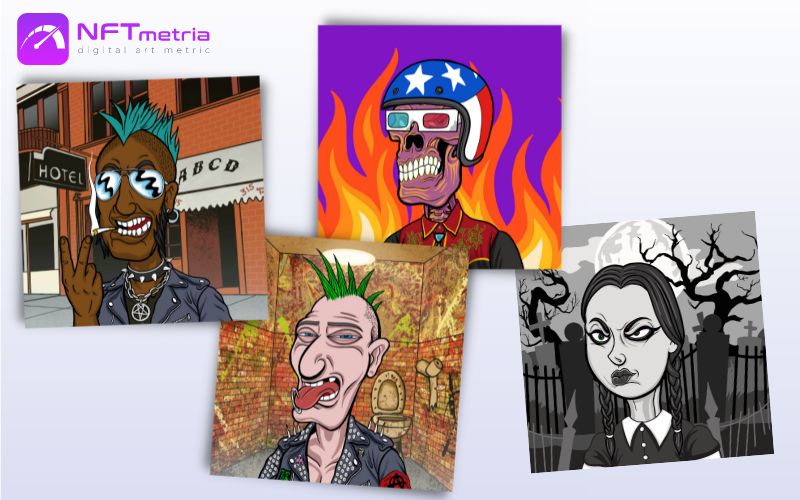 At the same time, this asset is endowed with Access Pass functions, that is, it is a token that provides the right to access the Shredderz universe and has dynamic properties for further transformation.
In the future, the project will:
Release songs on Spotify and Apple Music,
Release records,
Tour the Metaverse,
Produce various branded goods,
Invite various celebrities, including musicians from bands such as Testament, Slayer, Dokken and many more
And all this with a free mint, you just need to pay for gas. Is it cool?
Shredderz Official Links
When and where will the Shredderz drop be?
NFT drop Shredderz passes on OpenSea in 2 stages:
Whitelist Sale: May 16 at 11:00 PM GMT+7. Price: 0.0 ETH.
Public Stage: May 17 at 12:00 PM GMT+7. Price: 0.0 ETH.