The Merge project by anonymous crypto artist Pak is a continuously changing work of art which consists of many units of mass. The innovative idea attracted the attention of NFT enthusiasts. On the first weekend of December 2021, the project raised $91.8 million. 28,983 people purchased 312,686 NFTs from the collection in 48 hours. Participants in the sale called it groundbreaking, and Web3 platform Nifty Gateway that hosted the auction described it as "the largest ever art sale by a living creator".
The Washington Examiner ranked Merge by Pak as the most expensive NFT collection of 2021. By comparison, Beeple's sensational "Everydays: The First 5,000 Days", which sold for $69.3 million that same year in 2021, was $30 million cheaper than Merge by Pak.
What makes people invest millions of dollars in the Merge by Pak collection? Read on to find out the answer to this and other questions.
Merge by Pak Official Links
Pak Twitter @muratpak – over 384k followers,
Merge DAO Twitter @Merge_DAO – over 1.6k followers.
What is Merge by Pack?
According to Pak, Merge is a single work of art distributed among many tokens.
Merge is a single artwork distributed across many tokens, not a collection of artworks. Because without the whole, the tokens that make this artwork don't convey a narrative.

They're pointless pebbles. https://t.co/DSgmeSwRPz

— Pak (@muratpak) December 7, 2021
Initially, the collection included about 29,000 NFTs consisting of about 312,728 total mass units. Mass is the common name for the dynamic NFTs in the Merge collection. These tokens have a built-in scarcity mechanism that causes their number to decrease over time.
Whenever a digital art collector adds another mass token to his/her wallet, all mass NFTs are combined into a single token with a common mass amount.
Merge is minted.
Some mechanism details
👇

You can't have 2 m tokens in the same wallet.
They merge:
⚫️5 → ⚫️7 = ⚫️12

Big m eats small m during merge.
Small m is burned:
🟡10 → 🔵5 = 🟡15

If masses are equal, receiver wallet's token survives.
⚫️1 → 🔵1 = 🔵2

Enjoy! pic.twitter.com/8Pxr8xOEWP

— Pak (@muratpak) December 7, 2021
The Merge collection was an open edition, meaning there was no limit on the number of items. Now that the initial sale period is over, items can be purchased from other NFT enthusiasts. When you buy a token from someone else, you don't get two tokens, but a mass, with the token offered by the seller being burned. In this way, you are contributing to the growth of Merge mass, but at the same time causing an increase in the scarcity of Merge tokens.
Merge by Pak types and attributes
The Merge NFT collection includes images with different color backgrounds. The attributes of the tokens include:
Alpha (1-1),
Class (0-99),
Mass (1-12149),
Merges (0-245),
Tier (1-4).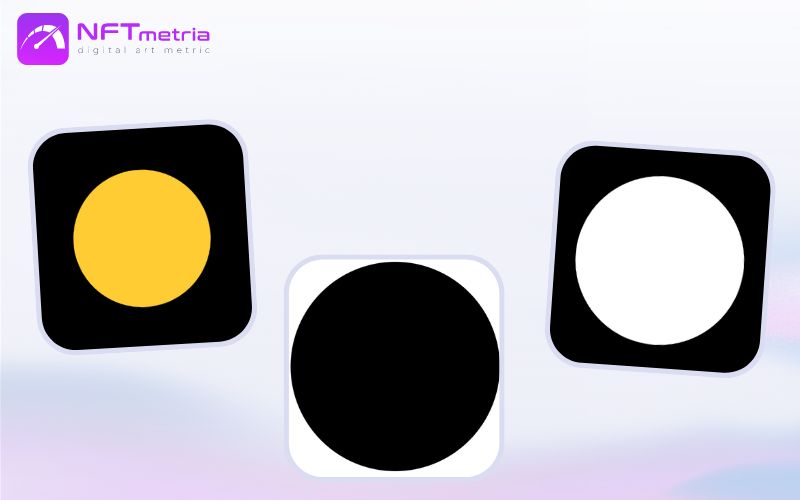 The more mass a user accumulates, the more likely his/her NFTs will change background color, and some of those NFTs will be assigned a rare "permanent class," making them even more valuable in the eyes of other collectors. The largest and most valuable NFT in the Merge collection is the Alpha token, which has the most mass.
Merge by Pak in numbers
The sale of tokens was hosted on the Nifty Gateway platform from December 2 to December 4, 2021.
The minimum price per item was $299, but it increased over time.
There were also bonuses during the open sale: whoever bought ten units got another one. Those who bought 1,000 mass units at once got another 300.
In total, about 28k crypto investors took part in the primary sale.
A total of 29k tokens are there in the collection.
Total secondary sales exceeded $91 million.
Floor price is $124 (0.07 ETH).
Average selling price is $4.7k.
A total of 3,302 secondary sales on Nifty Gateway.
21,950 unique holders (75%). This shows the low chances of whales interconnection within the project. Thus, the risk of artificial project management from the inside is minimal.
Only about 6% of the collection (1,787 pieces out of 29k) are for sale. This shows that almost all holders see the project as a great investment prospect and are not in a hurry to part with their assets at a lower price.
Data (including exchange rates) are given at the time of publication (March 21, 2023)
Who founded Merge by Pak?
The creator of the collection is one of the best NTF artists, an anonymous person who calls himself Pak (Murat Pak). Whether it is a man, a woman, a team, or an artificial intelligence, no one knows who is hiding under this pseudonym.
Here is the scant information about Pak that the art establishment has been able to gather:
Occupation: programmer, crypto-investor, digital artist;
Uses the nickname "The Nothing" on social media, and zero as an avatar;
Claims to "like being gray";
Has been an active artist for over 25 years;
Created Archillect, an Internet bot that algorithmically curates Pak's Twitter account, collecting images and gifs on the themes of nature, art, and memes (the creator describes his creation as "digital muse" and calls it "she");
Launched an NFT burning platform to receive Ash cryptocurrency tokens;
Sold NFTs on platforms such as Nifty Gateway, Sotheby's, MakersPlace, Async Art, SuperRare;
Earned $394.9 million from February 2020 to April 2022 by selling over 180,300 NFTs in the primary and secondary markets;
Introduced the Beeple artist to the NFT world in 2020.
Why is Merge by Pak popular?
The Merge project remains mega popular for a number of reasons:
Pak and his collection have attracted the attention of such reputable online resources as the Wall Street Journal, Forbes, Auction Daily, Artnet News, Vogue Business, Washington Examiner.
Fans consider Pak the second most popular digital artist after Beeple.
Auction house Sotheby's has devoted an entire gallery to his work.
The Archillect project and collaborations with companies such as Nifty Gateway and Sotheby's have introduced millions of people to Pak's work.
As of March 2023, Archillect's Twitter account @archillect already has 2.9 million followers, including Elon Musk.
Among the famous Pak NFT collectors there are:
Eric Young (a Merrill Lynch employee who bought the Pixel NFT for $1.3 million at a Sotheby's auction),
Pablo Rodriguez-Fraile (well-known investor and philanthropist),
Silver Surfer (one of the most devoted fans of the artist),
mexpex.eth (the biggest connoisseur of the LostPoets NFT project);
Merge by Pak Idea
Many perceive Pak's NFTs as a challenge to the concepts of value and ownership. Modern art, according to the pioneering artist, should be conceptual, that is, concise, elegant and stylish, and in the NFT space fierce competition should be replaced by collectivism. An additional feature of the project was the idea of a single digital work broken down into many smaller pieces.
Merge by Pak Roadmap
The Merge project does not have an official roadmap. Obviously, Pak is going to work on his brainchild, focusing on the current NFT market conditions.
Merge by Pak Ecosystem
The Merge by Pak ecosystem includes two main subprojects:
Merge DAO
Merge DAO is a community created by 5 top Merge members who banded together to receive bonus rewards. The community currently has 1,678 members. Merge DAO has issued an ERC-20 governance token ($MRGE), which grants voting rights in all Merge DAO endeavors.
The key holders of the Merge DAO Gnosis safe community wallet are:
Matter
Matter is the first NFT collection earned by Merge token holders in mass.black mass.black, a treasure hunting game. The important elements in the game are the Matter tokens. Each one is unique and is generated depending on the mass token won. Matter NFTs have their own types, rarity levels, and visual features. These tokens also have several stages of existence. Thanks to a specially designed smart contract, users can get one or more Matter tokens depending on their position in the mass.black game leaderboard.
How much do Merge by Pak NFTs cost?
The collection was released on Nifty Gateway with an early sale on April 2, 2021 and a public sale on December 4, 2021. The minimum price per item was $299, but it increased over time.
On the first weekend of December 2021, the project raised $91.8 million. 28,983 people purchased 312,686 NFTs from this collection in 48 hours.
At the moment (March 21, 2023):
Floor price is $124.
Average selling price is $4.7k.
Total secondary sales amounted to more than $91 million.
The Most Expensive Sale of Merge by Pak
The absolute record holder in terms of units of mass purchased is currently a customer known as Silver Surfer @7surfer7silver7 @7surfer7silver7. It is known that during the public sale, he bought approximately 266,000 units of Merge mass.
Where to buy Merge by Pak?
Currently, Merge by Pak can only be purchased on the secondary market, namely on the Nifty Gateway marketplace.
How to buy Merge by Pak?
Remember that initially you need to connect your crypto wallet with self-storage to the marketplace of your choice.
Next, find the official collection using the search bar on the marketplace.
Analyze and choose the NFT you want to buy; click on it and then on the "Buy" button.
Or you can bet on the token you like. Make sure you leave enough ETH for gas or transaction fees. If the seller approves your bid, the deal goes through.
Should you invest in Merge by Pak?
The following facts speak in favor of participation in the Merge project:
The original concept and the unprecedented nature of the project itself, which produced the largest sale of digital art objects not in the traditional auction format, but in the Web3 space.
Partnership with the giant of the NFT market, that is, Nifty Gateway. The hype surrounding the project has also affected Nifty Gateway co-founder Dunsan Foster, who noted that the project is yet another "validation" that NFT art is a viable business that would not be possible without blockchain technology.
The possibility of getting bonuses if you join the Merge DAO, as well as other perks from the development of the project.
Pak's name in the digital world as a prestigious brand whose digital works will only grow in value in the future.
In any case, do your own in-depth analysis and research when investing in NFTs, and then make your own decision.
Opinion of NFTmetria
In today's NFT space, Pak is without a doubt one of the most influential and impressive digital creators. His unique project Merge, with its pioneering collecting mechanism, goes far beyond the usual art, defying tradition. Merge is a kind of response to the social dynamics of the NFT space, where collectivism is beginning to trend. The widespread popularity of Merge also clearly shows that the NFT sphere is actively evolving and increasingly interested in conceptual works.