Welcome to this exclusive interview with RTFKT, a pioneering company at the forefront of the NFT revolution. In this conversation, we delve into the NFT market's current dynamics, RTFKT's visionary plans, the creation of their iconic CLONE X collection (by the way, which is the undisputed leader in the style of anime), and the game-changing merger with NIKE. And our questions are answered by the co-founder of the RTFKT brand Benoit Pagotto. Join us as RTFKT shares insights into their innovative approach, shaping the future of NFTs and fashion.
Thank you for joining us today. Can you start by giving us an overview of how RTFKT perceives the current state of the NFT market and any upcoming trends you foresee?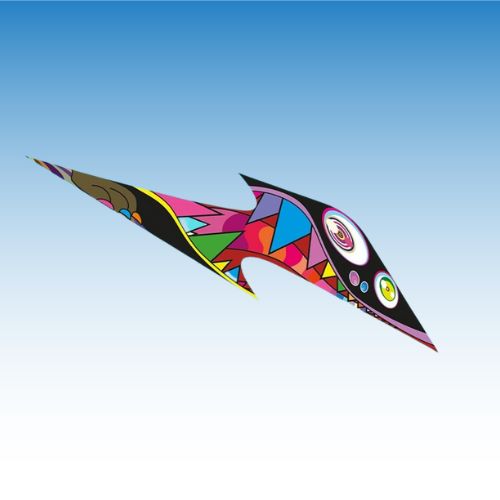 Absolutely, thanks for having us. The NFT market has experienced remarkable growth and evolution, serving as a platform that empowers creators with new ways to connect with their audience. We're witnessing a shift towards more diverse use cases beyond just digital art, including gaming, virtual fashion, and even real-world ownership representation. As for trends, we anticipate increased integration of augmented reality (AR) and virtual reality (VR) experiences into NFTs, offering collectors a dynamic and immersive engagement.
RTFKT's plans within the NFT space have caught the industry's attention. Could you provide some insight into your long-term vision and how you aim to contribute to the NFT ecosystem?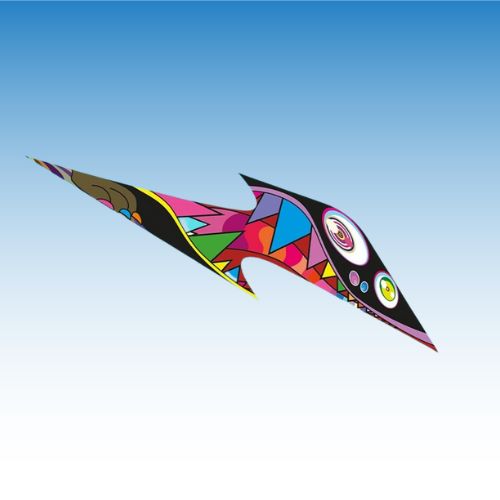 Certainly. RTFKT envisions a future where NFTs seamlessly blend into everyday life. Our goal is to keep pushing the boundaries of what's possible in terms of creativity and interaction with digital collectibles. We're excited about our partnership with NIKE, which enables us to combine our innovative NFT expertise with their global reach in fashion. Together, we aim to redefine how people experience fashion and art through NFTs.
The merger with NIKE is indeed a significant step. How do you believe this partnership will reshape the NFT landscape and the fashion industry at large?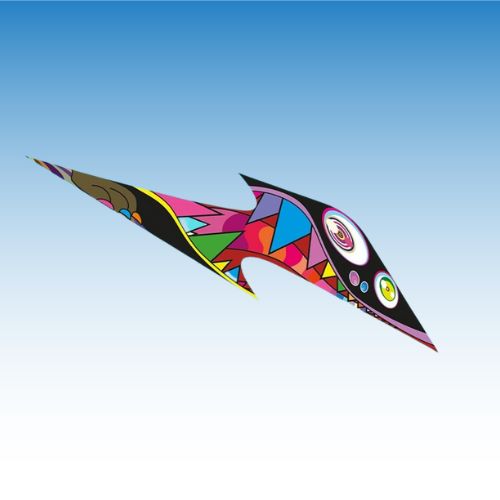 The merger with NIKE marks a pivotal moment in the convergence of traditional fashion and digital innovation. We're confident that this partnership will drive a fusion of physical and digital fashion experiences, revolutionizing how people express themselves through clothing and accessories. The fashion industry is evolving rapidly, and the inclusion of NFTs brings a new dimension of ownership and creativity that resonates with modern consumers.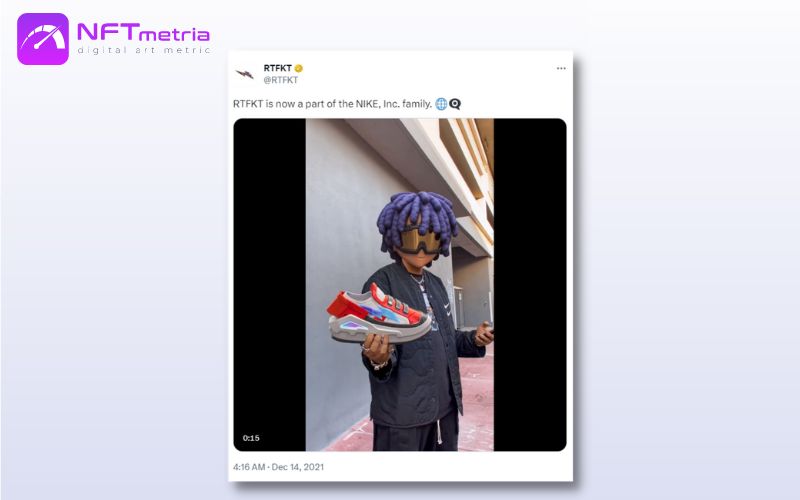 Let's talk about the CLONE X collection. What inspired its creation, and what narrative does it aim to convey?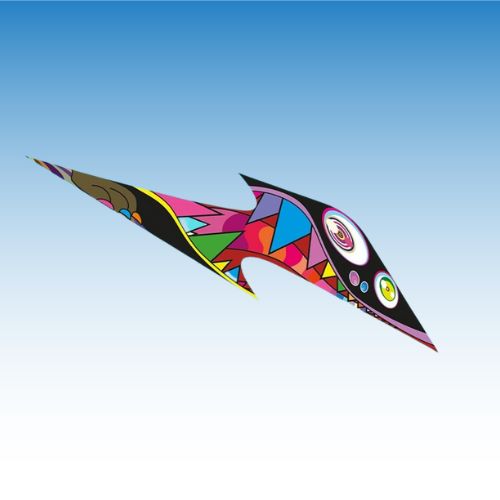 The CLONE X collection draws inspiration from the concept of identity and self-expression. Each piece within the collection represents a unique facet of individuality, allowing collectors to curate a digital identity that resonates with them. We wanted to explore the idea of authenticity in a digital world and empower collectors to embrace their uniqueness. The narrative behind CLONE X is one of empowerment and inclusivity, reflecting the diverse stories that make up our global community.
Could you delve into the creative process behind designing and minting the NFTs for the CLONE X collection?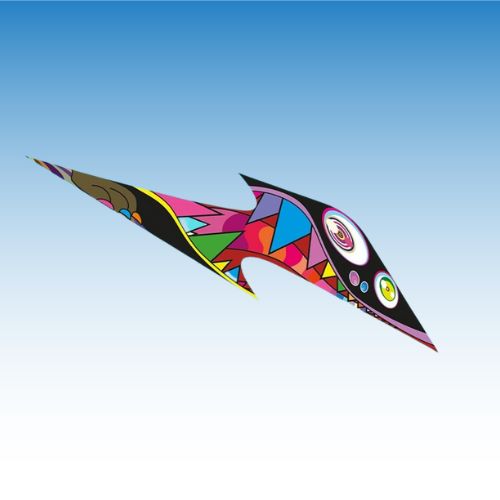 The creative process for CLONE X was a collaborative effort that combined artistic vision with cutting-edge technology. Our team of talented designers and digital artists, led by the legendary Takashi Murakami, worked tirelessly to craft visually striking and conceptually meaningful NFTs. We utilized various software and techniques to ensure that each piece was a fusion of artistry and innovation. The minting process involved careful consideration of blockchain technology to ensure the security and authenticity of each NFT.
How does RTFKT plan to engage the community around the CLONE X collection, and what role will collectors play in its success?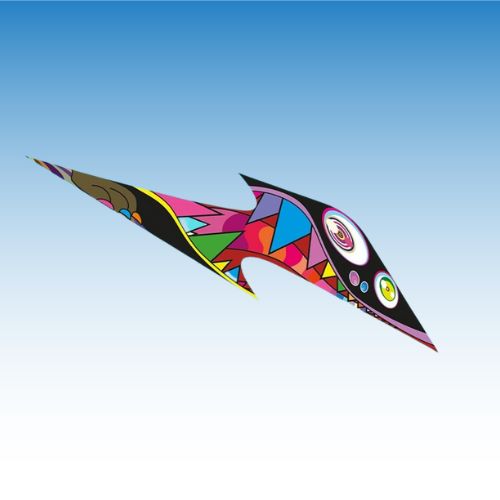 Community engagement is paramount for us. We're fostering a space where collectors become an integral part of the creative journey. Our plans include exclusive events, virtual showcases, and interactive experiences that allow collectors to immerse themselves in the world of CLONE X. Feedback from our community is invaluable in shaping the collection's evolution and ensuring that it resonates with a wide range of tastes and preferences.
With technology evolving rapidly, how does RTFKT plan to ensure the longevity and authenticity of its NFT creations?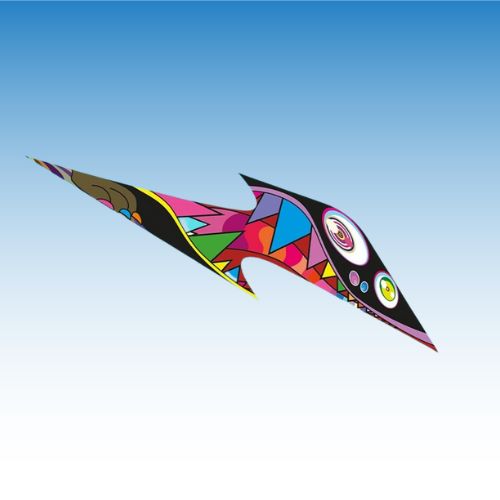 Authenticity and longevity are central to our mission. We're committed to staying at the forefront of technological advancements and blockchain innovations. By utilizing advanced protocols and security measures, we can provide collectors with the confidence that their NFTs are genuine and enduring. Additionally, we maintain an ongoing relationship with our community to address any concerns and continuously improve our processes.
Each of our projects is the development of the community. If you look at Clone X, then the owners received many privileges and utilities, ranging from branded merchandise, full commercial rights, to their own metaverse. To date, we have released 3 airdrops for owners of basic NFTs: Space Pods, Loot Pods and MNLTH. And each of them is part of a global ecosystem that is already tangibly integrated into real life.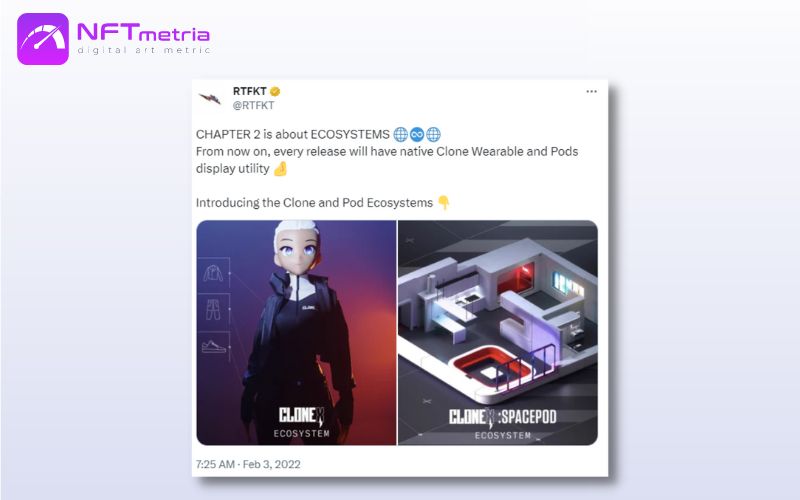 How do you envision RTFKT's role in educating and onboarding newcomers to the NFT space, given its complexity?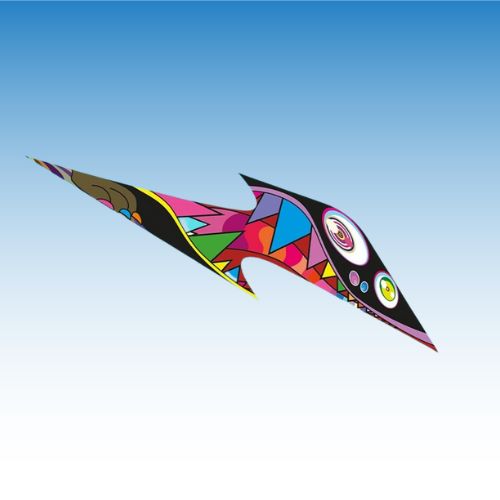 Education is a vital aspect of our approach. We understand that the NFT space can be overwhelming for newcomers, so we're focused on creating accessible resources and guides that demystify the process. Through workshops, tutorials, and informative content, we aim to empower individuals to explore and engage with NFTs confidently. Our goal is to make the NFT experience inclusive and enjoyable for everyone, regardless of their level of familiarity with the technology.
Thank you for sharing these insights. It's clear that RTFKT is paving the way for innovative transformations in the NFT and fashion industries. We look forward to witnessing your continued success and impact.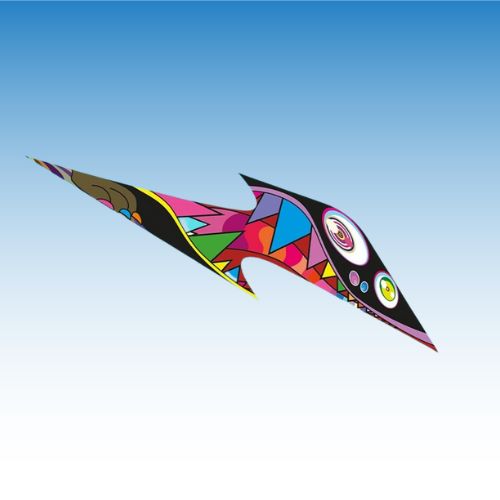 Thank you for having us. We're excited about the journey ahead and the endless possibilities that lie at the intersection of creativity, technology, and community engagement. Stay tuned for more exciting developments from RTFKT and our collaboration with NIKE.