In the realm where technology and creativity converge, few have left as indelible a mark as Beeple (Mike Winkelmann). His groundbreaking NFT artworks have shattered norms, redefining the essence of art ownership and opening doors to an unprecedented era of digital expression. Join us as we delve into the mind behind the art, uncovering Beeple's inspirations, challenges, and the transformative power of NFTs in reshaping the art landscape.
What inspired you to start creating NFT art, and how has your journey evolved since then?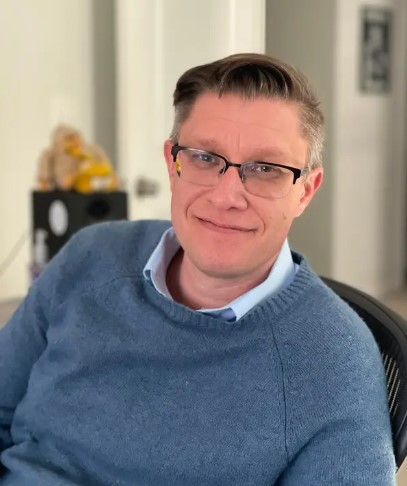 I've always been fascinated by the convergence of art and technology. NFTs opened up an entirely new realm for artistic expression and ownership. My journey began as an exploration of this intersection, and it's evolved into a mission to push the boundaries of digital art and redefine the concept of ownership in the digital age.
Your work often blends various themes and styles. Could you share your creative process behind combining these elements?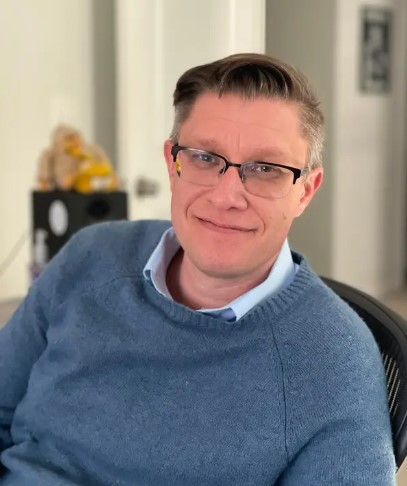 I believe in breaking down artistic barriers and experimenting with different concepts. My creative process involves a constant flow of ideas, often sparked by current events, pop culture, and even personal experiences. I love merging unexpected elements to create thought-provoking and visually striking pieces.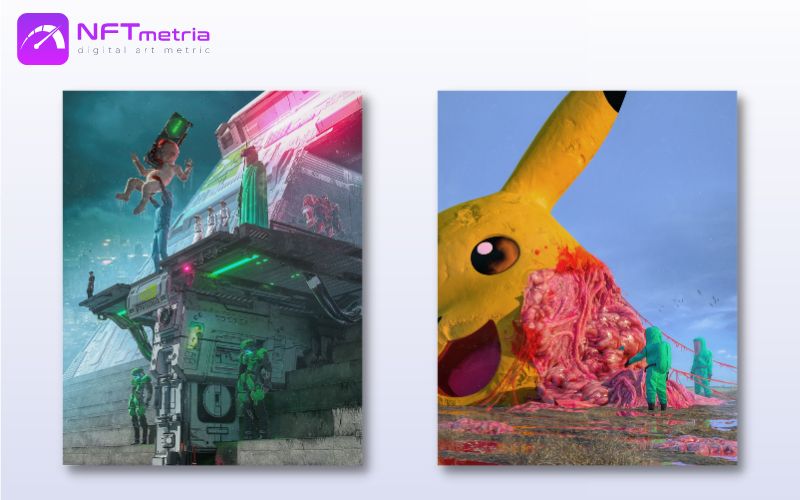 Your NFT "Everydays: The First 5000 Days" made history. Can you tell us about the concept behind this monumental artwork?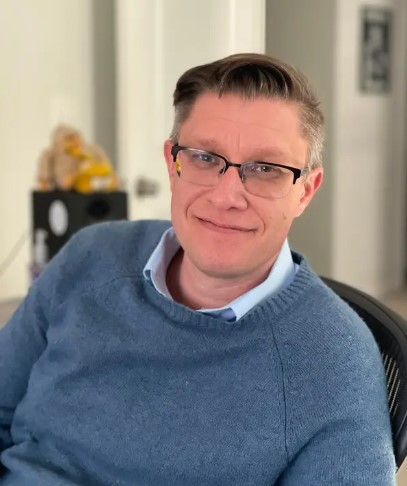 "Everydays" is a visual diary that captures my creative journey over 5,000 days. It's a reflection of daily artistic discipline and personal growth. The concept was to encapsulate fleeting moments into a permanent digital mosaic, showcasing how consistent effort can lead to remarkable transformations.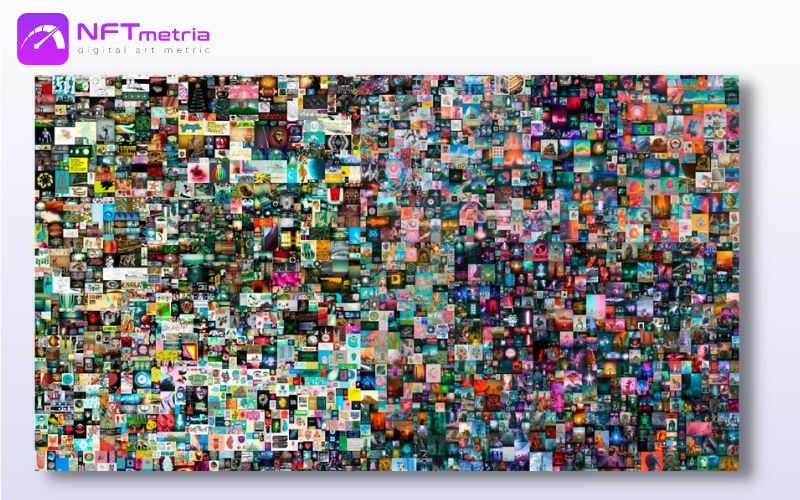 How do you view the role of technology, such as blockchain, in reshaping the art industry and empowering artists?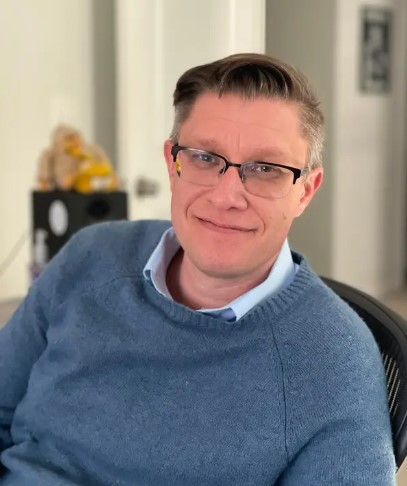 Blockchain, particularly in the form of NFTs, empowers artists by providing direct access to a global audience and transparent ownership records. It breaks down geographical barriers, allows artists to retain control, and introduces new monetization avenues. It's a democratizing force that reshapes traditional art hierarchies.
Your NFT pieces have gained substantial attention and value. What do you think makes NFT art so appealing to collectors and investors?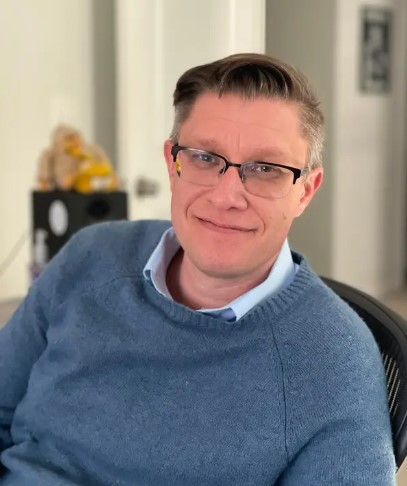 NFTs represent a paradigm shift in how we perceive and trade art. The scarcity and provable ownership inherent in NFTs create a unique appeal. Collectors and investors see NFTs not only as digital art but as cultural artifacts and potential investments that bridge the gap between technology and creativity.
Collaborations with musicians and brands have been a significant part of your work. How do you approach these collaborations and blend different forms of art?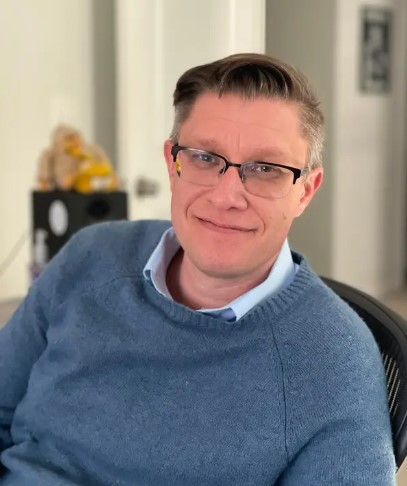 Collaborations are exciting opportunities to merge artistic worlds. I approach them with a collaborative mindset, combining my visual style with the essence of the brand or musician. The synergy creates a harmonious blend of art forms, enriching both the NFT and the collaborative partner's brand.
Your art often comments on societal and cultural issues. How do you balance artistic expression with delivering a message through your NFTs?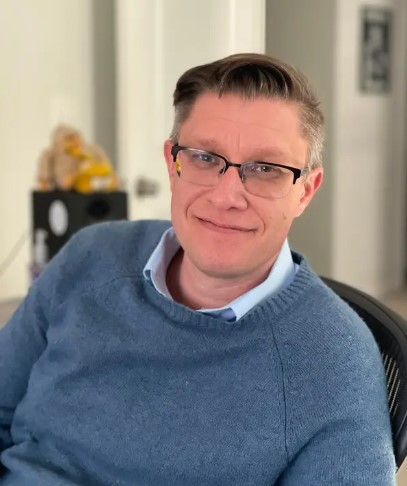 Balancing artistic expression with messaging is a delicate dance. I strive to create visually captivating pieces that provoke thought. It's about embedding subtle messages within the artwork while allowing viewers to interpret and engage with the art on a personal level.
Could you share your thoughts on the concept of digital ownership and how NFTs provide a new dimension to art ownership?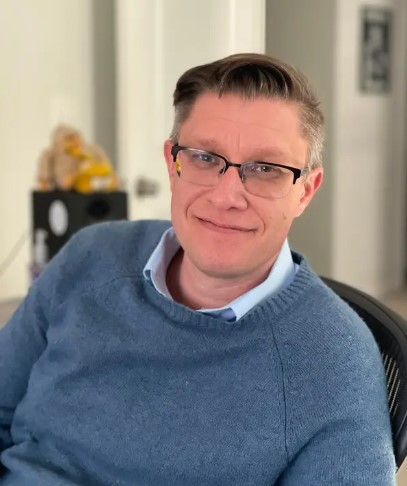 Digital ownership, through NFTs, offers a tangible and provable link between the creator and the collector. It transcends the physical limitations of traditional art ownership. NFTs add a layer of authenticity and permanence to digital creations, revolutionizing how we perceive and interact with art.
NFT marketplaces have become integral to the NFT ecosystem. What factors do you consider when choosing a platform to showcase and sell your NFTs?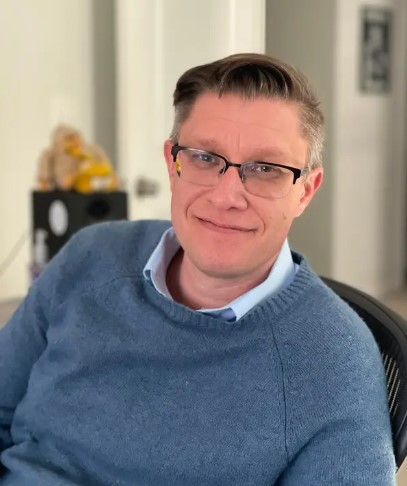 When choosing a platform, factors such as user base, community engagement, and ease of use play a crucial role. I prioritize platforms that align with my values, offer a seamless experience, and provide a vibrant ecosystem for both artists and collectors.
How do you see the future of NFT art evolving, both in terms of technological advancements and its impact on traditional art forms?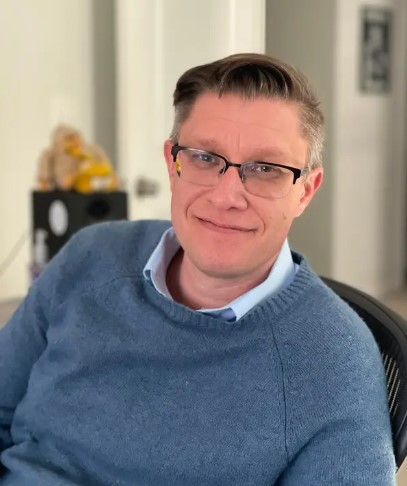 The future of NFT art is incredibly promising. As technology advances, we'll see more immersive and interactive NFT experiences. NFTs will continue to challenge traditional art norms, fostering a dynamic coexistence between physical and digital art worlds, ultimately expanding the horizons of artistic expression.
With the growing environmental concerns surrounding NFTs, how do you envision sustainability being addressed within the NFT space?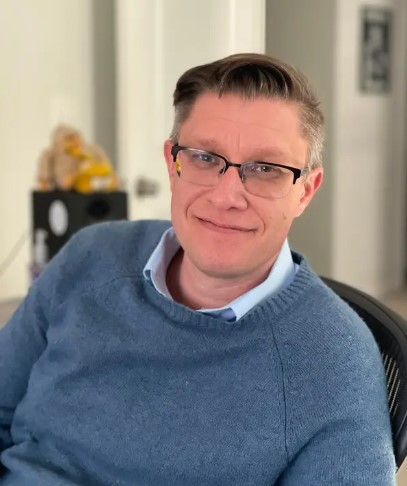 Environmental sustainability is a crucial consideration. NFT platforms are already exploring eco-friendly blockchain solutions, aiming to reduce carbon footprints. As the space evolves, I anticipate a collective effort to adopt greener practices, ensuring that NFTs contribute positively to both art and the environment.
Your NFT drops often include interactive and dynamic elements. Could you elaborate on your exploration of incorporating movement into static art?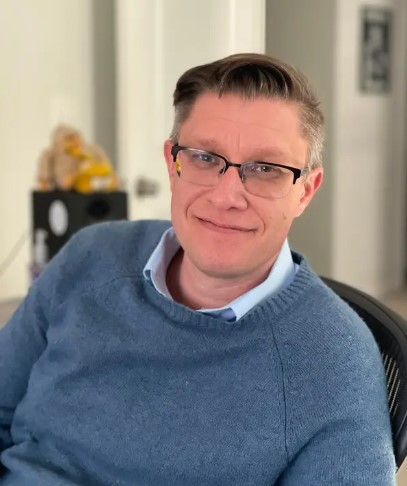 Incorporating movement adds an extra layer of engagement and storytelling to static art. It's about transcending the traditional canvas and creating a more immersive experience. The digital medium allows me to experiment with animation, transforming artworks into living narratives that captivate the audience.
As an artist at the forefront of the NFT movement, how do you handle the pressures and expectations that come with such a position?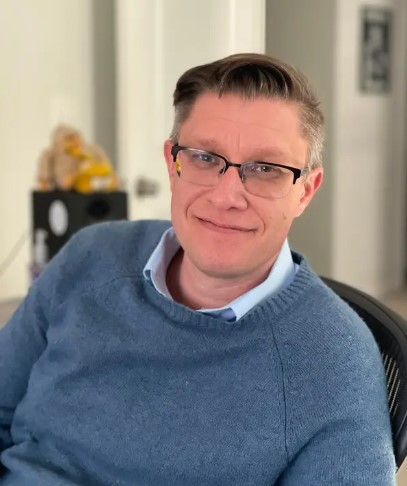 Being at the forefront comes with responsibility, but I approach it with passion and authenticity. I stay true to my artistic vision while embracing the dynamic nature of the NFT space. I view it as an opportunity to inspire others and contribute to the ongoing evolution of digital art.
Can you share any insights into your upcoming NFT projects or collaborations that your fans can look forward to?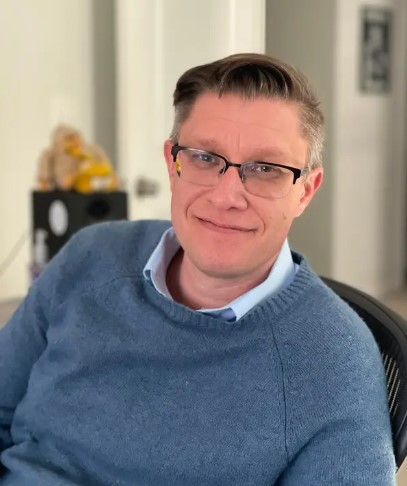 Exciting things are in the pipeline! I'm continually exploring innovative ways to engage my audience, including unique NFT drops, collaborations with fellow artists, and ventures into virtual reality experiences. Stay tuned for surprises that will push the boundaries of digital art even further.
Your work often explores the relationship between the virtual and physical worlds. How do you see this duality playing a role in the future of art consumption?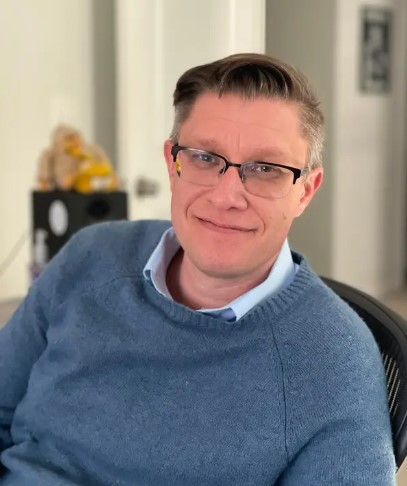 The duality between virtual and physical worlds offers boundless opportunities for art consumption. Augmented reality (AR) and virtual reality (VR) will bridge this gap, allowing collectors to experience NFT art in real-world contexts. This integration will redefine how we interact with and appreciate art, enhancing the overall viewer experience.
NFTs have introduced new monetization avenues for artists. How do you think this impacts the traditional gallery model and artist-gallery relationships?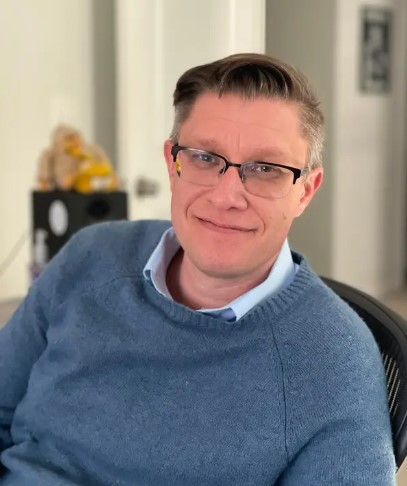 NFTs challenge the traditional gallery model by giving artists more autonomy and direct access to a global audience. While galleries will always have their place, NFTs offer artists alternative channels to showcase their work and earn recognition without relying solely on traditional intermediaries.
What advice would you give to emerging artists looking to venture into the world of NFTs and digital art?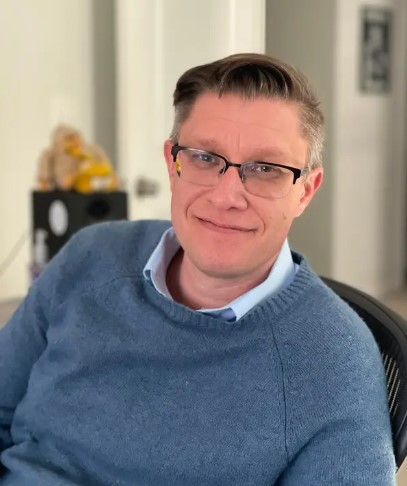 Embrace experimentation, authenticity, and persistence. The NFT space rewards innovation and genuine expression. Create art that resonates with you and engage with the vibrant NFT community. Don't be afraid to take risks and push your creative boundaries; it's an exciting journey worth embarking on.
Could you shed light on your perspective on the cultural and artistic shifts NFTs have triggered in a relatively short span of time?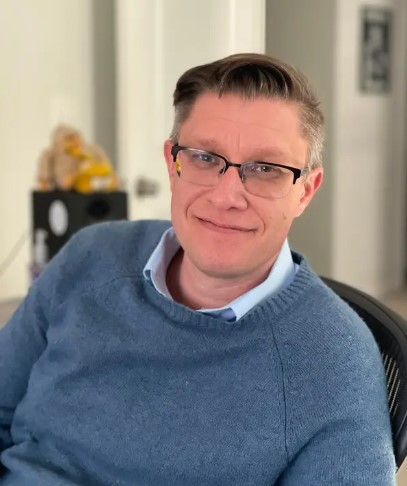 NFTs have sparked a cultural revolution by democratizing art and empowering creators. It's reshaping how art is valued, collected, and shared. Artists have newfound agency, and collectors have access to a diverse range of digital creations. This shift challenges norms and fosters a global reimagining of artistic expression.
Your NFT drops have been known to spark frenzied buying and selling. How do you engage with your community during these high-energy moments?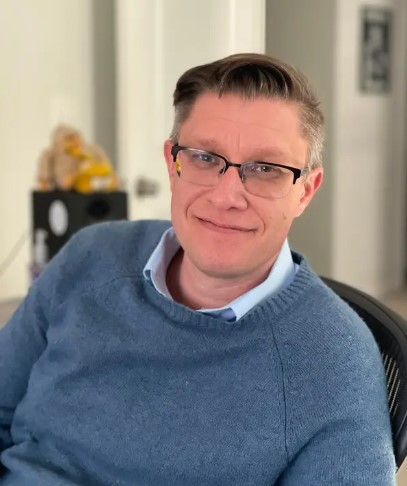 Community engagement is vital during these moments. I leverage social media, live streams, and platforms to communicate directly with collectors and fans. Transparency, gratitude, and open dialogue foster a sense of shared excitement and make these moments even more memorable.
Looking back on your NFT journey, what has been the most surprising or unexpected aspect of being a pioneering figure in the NFT art space?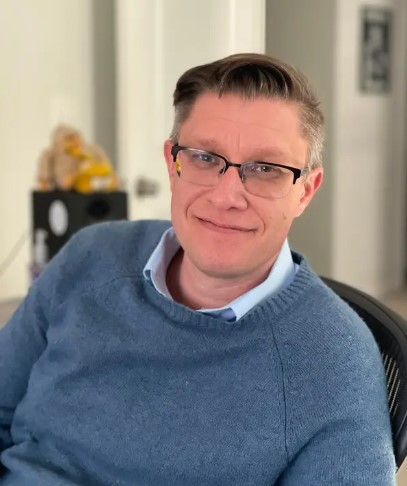 The most surprising aspect has been witnessing the rapid evolution of NFTs from a niche concept to a global phenomenon. The enthusiastic reception, vibrant communities, and transformative impact on art and technology exceeded my expectations. It's inspiring to be part of this revolutionary movement.