In addition to the news that OpenSea is finally rolling out drops, in today's NFT News Digest for the past week of December 16-23, you'll find:
First-of-its-kind physical ftNFT Shop opens in Dubai
New Scam and Theft of Millions of Dollars in NFTs on OpenSea Revealed.
OpenSea is finally rolling out drops
On December 22, OpenSea officially announced on its Twitter the large-scale launch of the drops section, which had been in development for several months. Marketplace gave this section a profile name that characterizes the creation of something new, but also within their name, namely "Make Waves".
We're excited to unveil a product we've been working on for the past few months!

💧Drops on OpenSea: https://t.co/rRydH2pKMY💧

Creators will be able to easily drop collections on the world's largest NFT platform with a rich canvas to express their brand, art, and roadmap.

— OpenSea (@opensea) December 21, 2022
This is a promising and large-scale opportunity for everyone who wants to loudly declare their project through such landing pages. They are customizable, by the way, and provide space for key messages and information about the project (such as minting schedules, countdown clocks, NFT gallery, and roadmaps), as well as images and videos.
The entire minting process is built on the SeaDrop smart contract based on the ERC721SeaDrop token standard. In this case, you can use your contract if it matches the above token in all technical parameters.
How does the drop section start on OpenSea?
Earlier, about 10 drops with partners have already been launched in test mode, including with Omgkirby, CameoPass, Probablyalabel, Anthony Hopkins. By the way, we wrote news about the latter. This drop was a truly grandiose debut of a global actor in the field of digital art.
At the moment, this function is provided in the early access mode, you can find out additional conditions by contacting the portal administration. And we will be able to see the first drops in the coming weeks.
How and when will drops be released on OpenSea?
Drops will happen. Before starting, you can check the project page. Here you can learn more about the project, including its release schedule, roadmap (project plans for the future), and the team behind the project. You can also set an email or calendar reminder to let you know when a drop is about to go live.
If you are logged into OpenSea and the project has already uploaded its whitelist, it will show which mint steps you are eligible for.
How to drop on OpenSea?
In order to make a drop to OpenSea, you need to contact the platform administration at [email protected] . Further, it is technically clear to place and publish a drop. To do this, the team has created easy-to-use tools to help you get started quickly. In addition, the marketplace has a FAQ for convenience and simplification of the process.
Despite the fact that this feature is implemented on many other competing NFT marketplaces, it is from OpenSea that all interested parties have been waiting for this release. The reason is simple – the platform reaches the largest NFT audience in the world.
First-of-its-kind physical ftNFT Shop opens in Dubai
International tech giant SoftConstruct officially opened the ftNFT Shop in the UAE on December 22 at the Mall of the Emirates. This is a real NFT store where visitors can browse, buy and sell NFT in person. They can also interact and view a unique variety of physical art and even create their own 3D avatars with a professional 3D scanner.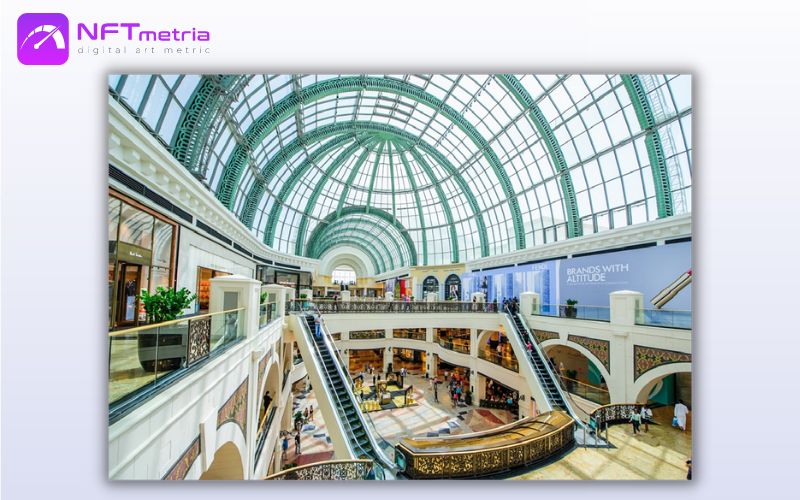 It is also in the official release that a second store in the Dubai Mall will open soon.
The creation of the ftNFT store opens up a new era of virtual reality integration and interaction in our world. It opens up new roads to endless new possibilities for virtual exploration and allows you to interact with NFTs and the Metaverse like never before. It is said in the official release of SoftConstruct
How was the opening of the ftNFT Shop?
At the opening of the ftNFT Shop, visitors had the opportunity to meet NFT artists in person and learn about their work first hand. Participants included Amrita Sethi, the first NFT artist in the UAE. The store also features an extensive AKNEYE collection, many hand-painted and unique eye sculptures, and exclusive art toys from Chiko & Roko.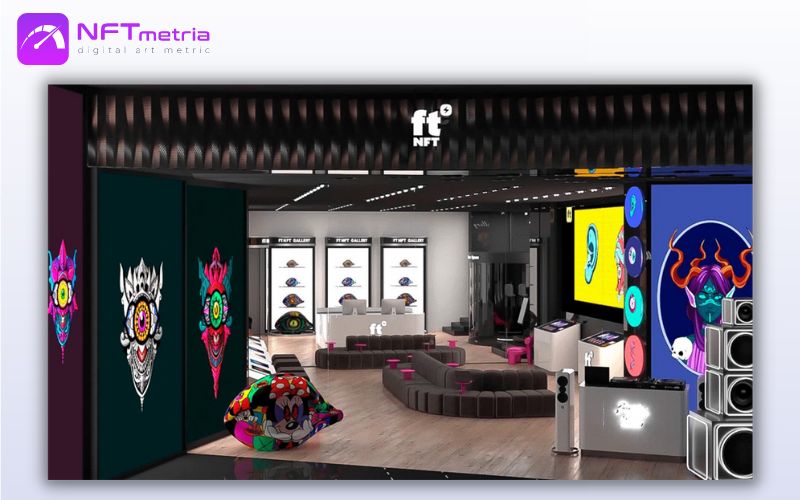 Only participants who received a special pass could enter. It was created as a free NFT.
Such a step from the digital world to the real one once again demonstrates mass adaptation to the field of digital art of the mass consumer. By providing these opportunities in two of the most luxurious shopping malls in the UAE, SoftConstruct gives everyone the opportunity to come, learn more about the market and participate in it the way they like.
New Scam and Theft of Millions of Dollars in NFTs on OpenSea Revealed
The OpenSea NFT marketplace was hit by a phishing attack that resulted in hackers stealing NFTs from large collections, including the Bored Ape Yacht Club (BAYC), worth several million dollars, from private investors. This was made possible thanks to a little-known OpenSea feature related to gas-free sales on the trading platform.
In an announcement dated December 23, Harpie, an on-chain theft prevention project, made the announcement.
Hackers have been able to steal NFTs like magic with a little-known OpenSea feature. It's the newest hack, and multiple millions in Apes have been lost to it already.

(🧵1/4) pic.twitter.com/fTK20WQrgh

— Harpie (@harpieio) December 22, 2022
How is NFT being stolen from users on OpenSea through a gas-free sale?
The scheme with phishing attacks through the seductive gas-free sale of NFTs has been working, it turns out, for quite a long time.
This phishing scheme looks like this:
When users wish to conduct gasless sales on the OpenSea platform, they must approve the signature request with an unreadable message. With this feature, users can also create private auctions with the ability to set custom prices.
In this case, social engineers connect to the user with a request to sign one of these unreadable messages.
If the user signs this message, then he automatically sells all NFTs in the wallet to scammers for 0 ether.
Unfortunately, with the growth in popularity and, consequently, the volume of sales in the NFT industry, scams of various sizes, fraud and phishing attacks are increasingly flourishing. Major developers and platform holders are taking various steps and actions to protect their users. But any technical protection will be useless if the user does not follow the rules of social crypto security. And here are some of them:
Download apps and NFT wallets only from official websites and app stores. Check the validity of digital signatures and certificates.
Back up your original phrase in a safe offline location and never enter it on any website after the initial setup.
Always bookmark the NFT browser applications you visit to avoid becoming a victim of phishing websites.
If you are using a wallet offered as a browser extension, always remember to lock or log out before shutting down your computer.
Don't use public computers to interact with the NFT. If necessary, be sure to delete all data before logging out.
Don't contact anyone who wants to see you do anything related to your assets.