There are not many exclusively art collections on the market from Asian artists with a unique style of execution. In the near future, a drop of the NY and Korean Rooms by Chae Tongyull collection will be presented to your attention. This series is a continuation of the Korean Pop-Revolution by OrangeHare project, which also recently dropped.
What is NY and Korean Rooms NFT Collection?
NY and Korean Rooms is a collection that is represented by two creative NFTs, each of which is created in the amount of 77 pieces.
"New York City seen from the Korean bedroom" is an illustration of a classic Korean bedroom. The peculiarity of the NFT is that the artist has been doing it for 10 years and it is the first animation work for him.
"Korean drinking scene in New York" is an illustration of New York cityscape and Korean bottles in the art creator's own studio.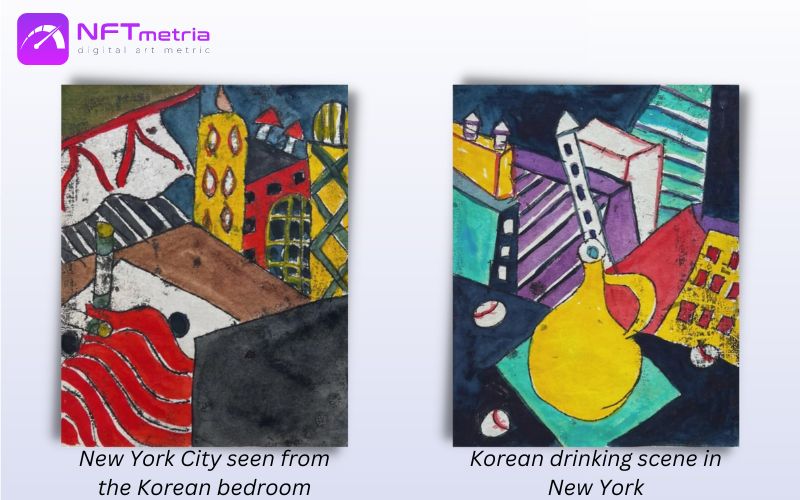 Owners of all eight NFTs from different artists in OrangeHare's Korean Pop-Revolution project are eligible for free minting of both NFTs in this series.
Plus, in the future, according to the roadmap, will be presented:
OrangeHare NFT platform,
A special project combined with AI.
Who is Chae Tongyull?
Having traveled a long life and professional path, Chae Tongyull has become famous not only in the Asian creative scene, but throughout the world. He has participated in various international exhibitions including within the Bronfman Center in Montreal, Saatchi & Saatchi in NYC, And the Beat Goes on in Shanghai and Chengdu, and are part of permanent collections within the Korean National Museum of Modern and Contemporary Art, Samsung Lium Art Museum, Daelim Art Museum, and Daejeon Expo.
What style does this artist represent? And we will answer: his art is imbued with literary symbolism and based on an addiction to romantic travel. Chae Tongyull travels extensively and draws inspiration from a variety of classical artistic and literary traditions: Shakespeare's prose, enigmatic legends from Asiatic folklore, Chinese calligraphy master Pa-Ta-Shan-Jen's whimsical brushstrokes, Buddhist philosophy, and more.
NY and Korean Rooms by Chae Tongyull Official Links
When and where will NY and Korean Rooms by Chae Tongyull drop be?
Drop NY and Korean Rooms by Chae Tongyull takes place on OpenSea in 3 stages:
Korean POP all 8 NFTs holder: June 12 at 11:00 AM GMT+7. Price: 0 ETH.
OrangeHare Zero PFP holdert: June 12 at 07:00 PM GMT+7. Price: 0.055 ETH.
Public stage: June 13 at 08:00 AM GMT+7. Price: 0.11 ETH. Limit: 100 per wallet.