In the world of cryptocurrency technologies, new trends are constantly appearing and the market is changing. The NFT market can be called on the surface similar to the world of cryptocurrencies. But it's not. Non-fungible tokens are primarily unique, exclusive tokens. When you own them, you become part of the project's community and the movement as a whole. By the way, earlier we prepared a guide for you on the topic NFT – where to start. Algorithm of actions and life hacks. Read it, there is also valuable information for you.
Now let's think: if you are the author of the collection, how can you break through the thousands of also unique tokens of other authors? What ways to promote NFT are the most effective and effective? The NFTMetria team knows the answers to these questions! Below in the article we will analyze the main ways to promote your NFT collection.
Social networks as a way to promote the NFT collection
Social media marketing is a great and effective way to make yourself known. Why? The explanation is simple. Facebook, Twitter and Instagram are the three largest social giants with a customer base of over three billion people.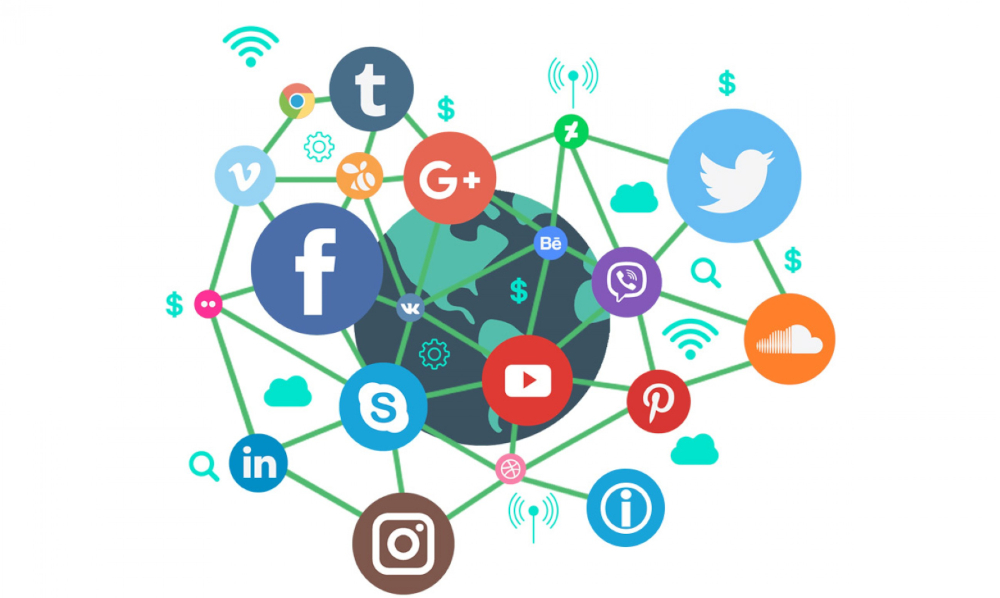 This is almost half of the world. This is the audience that you can reach out to get your projects noticed. Apart from them, Telegram and Discord are currently the best social networks for live communication with the audience of NFT collectors.
To promote on social networks, you need to tell the story behind the digital work. For this, you can answer the following questions:
how was the project created?
what is the idea behind it?
what tools were used to create it?
To pay attention to your own project, you can subscribe to other NFT-authors, actively comment and invite to see your work. You also need to accompany the posts with hashtags, by which those who are interested in NFT can find the work.
As we discussed in the article about token promotion methods, modern society loves hype. Create an intrigue, a legend for your collection, so that observers are waiting for your drop and follow the details on social networks.
Discord
Historically, it has been the main social network for gamers. But over the past couple of years, the view of this channel has changed a lot. Now it is the same main way to promote the NFT along with Twitter. Here you have 2 ways:
You create your own discord server. And it is there that your buyers will write and have a lively dialogue with the creator of NFT , that is, with you.
You join other thematic servers and have an active discussion, talk and invite other participants to explore your collection.
Twitter
This is an information whale. It is on Twitter that NFT's brand awareness is growing. It is there that you reveal the topic and idea of your NFTs, prepare the audience (grow followers) for the subsequent sale/market probing. Another big plus is that you can share links on Twitter. Previously we did compilation 20 best NFT Twitter account to follow. See how other creators are promoting themselves on Twitter.
Telegram
Telegram channels work well if you find the interests of your customers and promote yourself in their channels. As a guide, you can take telegram channels from our review of TOP 15 Telegram channels about NFT.
Pay attention to the channels that write usefulness, and in which the ratio of comments is one per hundred subscribers. This seems to be true, and here it is worth buying advertising, be sure to make marks and control the result. If there are a lot of subscribers, and there is little activity in the channel, then the channel is cheated. And the subscribers are mostly bots. We don't need those.
Facebook
If you are an author or artist, be sure to create an account for yourself and write about what you do. Be sure to indicate your accounts in all social networks on the marketplaces. You need to raise the level of trust. Unfortunately, there is a lot of scam in the crypto world and NFT , and therefore, from the first message, hundreds of people are unlikely to imbue you right away. This is a planned process.
Instagram
Instagram is the number 1 platform in the world for posting photo/video content. This is just what we need! Post bright posts with the image of your tokens, add an interesting description, shoot themed Reels, talk about the NFT world in an accessible language. These methods are now relevant and effective. There is only one inconvenient nuance for us – to add an external link, you must have at least 10,000 subscribers.
Youtube
YouTube allows you to shoot dynamic short reviews, detailed analyzes of various topics in the field of NFT. You can choose any direction and lead the channel. But for quality content, you need a decent promotion (and it costs a lot), or you yourself must have all the necessary skills. Earlier in the article, we also reviewed the TOP 20 YouTube channels about NFT. Look at examples of successful YouTube blogging. If they can do it, can you do it too?
Attracting Influencers as a way to promote the NFT collection
When we talk about the maximum coverage of a loyal audience, the first thing that comes to mind is influencers (bloggers and other opinion leaders). They are indeed one of the main ways to promote NFT collection. Influencers not only conquered the market, but also showed real results. As a result, in the cryptosphere, influencer marketing is now the most powerful tool for marketers.
An influencer can not only introduce a new NFT collection to the target audience, but also convince the audience to invest in it. Their reach is not just limited to those new to the crypto world. Also included are investors in initial coin offerings and other brands. For brands, this creates a whole new universe of customers.
There are several features:
work with influencers usually requires quite large budgets;
you will have to earn the trust of the influencer's agent and himself, because famous people definitely don't like to risk the trust of their audience;
choosing an influencer. Each has its own audience by age, gender, geography, interests. If you hit the target, you are guaranteed success.
Influencer promotion does not replace traditional marketing. Rather, it is a completely different method. It provides the foundation for brands to grow organically and connect with their target audience.
Viral Marketing: unfunny monetization of memes
One of the most striking examples of viral marketing is memes. Pictures that make you cry and laugh have become a real Klondike. The rise in popularity of NFTs has allowed well-known memes to monetize their high popularity.
The Shiba Inu dog meme appeared in 2010. A Japanese woman posted a picture of her dog on the Internet, and it quickly went viral on social networks. The peak of popularity came in 2013, and five years later, the Dogecoin cryptocurrency was named after the meme.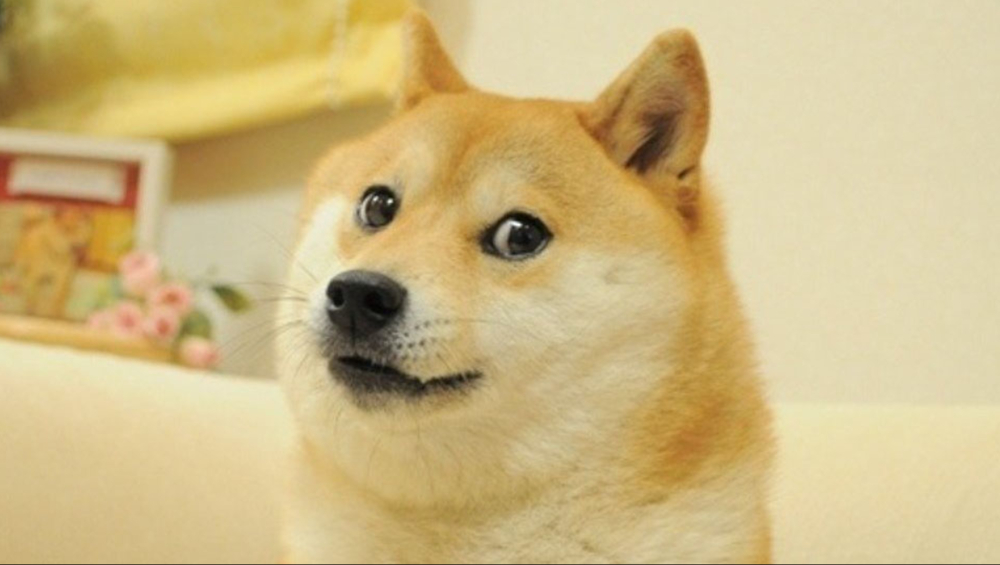 The owner of the dog created the NFT token and put it up for auction in 2021. It was bought for $4 million.
Conclusion: One of the hardest ways to promote NFT. A viral marketing project will thrive if its character is popular. You need to guess the mood of society and catch the trend.
Placement on multiple marketplaces
We also previously analyzed in detail the largest marketplaces. As an author, maximum reach is important to you. So why not use different platforms for these purposes? It is possible, and even necessary. There are technical nuances of placement on several marketplaces. But from a marketing point of view, this is a good option. The main thing is to choose platforms on the same blockchain.
Create your own website
Your website is a business card. Don't underestimate this resource.
Create an attractive, modern website with complete information about you as an author, history, description of the collection;
Create a RoadMap of your project. People need to see and understand how they will benefit in the future if they buy NFTs from you;
Post information about drops. Future buyers need to know how, when and where they can purchase items;
Post links to all your social networks. Exactly, as well as vice versa – in all social networks there should be links to your site;
Post links to marketplaces where you can purchase your tokens. Users of the site should be intuitively clear where to go, what to read and how to buy.
Conclusion
There are enough ways to promote NFT. We have described the most effective of them. But when you are working on a marketing strategy, remember that any promotion is a clear plan of your actions. Don't lose your course and don't lose heart if things don't work out right away. After all, marketing in the field of NFT is the key to success. Without investments in marketing and a clear strategy, unfortunately, you are unlikely to become a successful NFT artist or collector. Here you can read our guide on NFT promotion methods.
A healthy community will always support a successful NFT initiative. Programs with the highest levels of engagement tend to be the most successful. NFTs are more than just art collectors, they are members of a community that has developed a culture and that culture has developed a movement. Let's sum up the motto of any NFT promotion: marketing in NFT is, first of all, communication.