You probably use the streaming music platforms Spotify or Apple Music, as do millions of other music lovers. Web 2.0 streaming services are aggregators of content, listeners, fans, artists, producers, and labels. Such interaction brings billions of dollars in revenue per year to platforms. And what do you think, what share do the artists themselves get from this? Tiny: Initially, Apple pays the artist $0.01 per stream, while Spotify pays $0.0033.
The era of Web 3.0 aims to change this unfair state of affairs by enabling artists and their fans to interact directly through Music NFT. Complete decentralization, the absence of the lion's share of commissions, no unbearable contracts, transparent monetization – not bad, right? Let's find out more.
What is Music NFT?
Music NFTs are digital assets that allow record artists, producers, and even fans to monetize their music using blockchain technology. These NFTs are unique and identifiable, providing a level of authenticity and scarcity in the music industry.
As a rule, musical NFTs contain one composition with generative animation. But also, these NFTs can be related to music – a ticket to a concert or an album cover (Utility token format).
Moreover, Music NFT can be issued as the only unique asset, as an open version – then free minting is available for a certain period of time, and as a limited edition, the maximum number of NFTs for minting is set.
Main idea and applicability of Music NFT
The concept of Music NFT has been gaining popularity since its inception, and many artists and musicians have embraced the technology. Music NFTs are applicable to any genre of music – from hip-hop to pop, from country to rock.
For example, in 2021, digital artist Alessio De Vecchi, together with DJ and musician Matteo Milleri, founded the Anyma project, a mixed media idea of music and digital art. In reality, this is a large-scale musical project that combines unique DJ tracks and visual 3D graphics that reflect the style of the performance.
Music NFT is a new way for a musician to popularize their work without political, contractual, contractual and other frameworks that often limit the spread of creativity. It is also a way to avoid the commission of song distribution services such as Spotify, Apple Music, etc.
Musical NFTs can act as a ticket to a concert, which in principle reduces the costs of fans, and the musician will be rewarded in the form of royalties. This method is decentralized and allows the musician to maximize the security of making a profit without the costs of third-party services, and the user can purchase a ticket at any time from different parts of the world.
The history of Music NFT
The history of Music NFT is relatively new, it started in the last few years with the NFT boom in 2018 and continues to progress, expanding its capabilities. These NFTs have already become popular collectibles and some of them fetch record prices at auctions.
Who buys Music NFTs?
The audience that buys Music NFT are music lovers, collectors and investors who want to get a unique and exclusive piece of their favorite music. They appreciate the idea of owning a one-of-a-kind item and enjoy the benefits of being more personally involved in the music community.
Best Music NFTs
Today, there are quite a lot of formats, artists and compositions of Music NFT on the market. But we will highlight the most famous ones that have received recognition from society and have become a kind of benchmark in this segment:
Throwing Shapes by SSX3LAU;
Kings Of Leon X Yellowheart by Kings Of Leon;
WarNymph Collection Vol 1 By Grimes.
These artists were pioneers in the field of music NFTs, creating some of the most sought after NFTs in the music industry.
Throwing Shapes by SSX3LAU
Throwing Shapes by SSX3LAU is a tokenized music album from musician 3Lau. The same collection also includes an issue dedicated to the artist's debut album – Ultraviolet Collection. At the moment, the Tracer edition from this album is for sale for more than 555,000 dollars (about 300 ETH). 3Lau NFTs are albums on the blockchain, and the owners of these digital assets can claim the physical original of the album.
It is worth saying that 3Lau has collected more than 1 billion music streams on Spotify, Soundcloud, YouTube and other platforms to date. But at the same time, 3Lau is also the pioneer of the Music NFT, with the Ultraviolet Collection having raised over $11 million by the end of the auction. The musician went further and created the Royal platform, which allows, through the acquisition of the NFT, to invest in musicians and their tracks, and in the future receive a percentage of all income from the investment.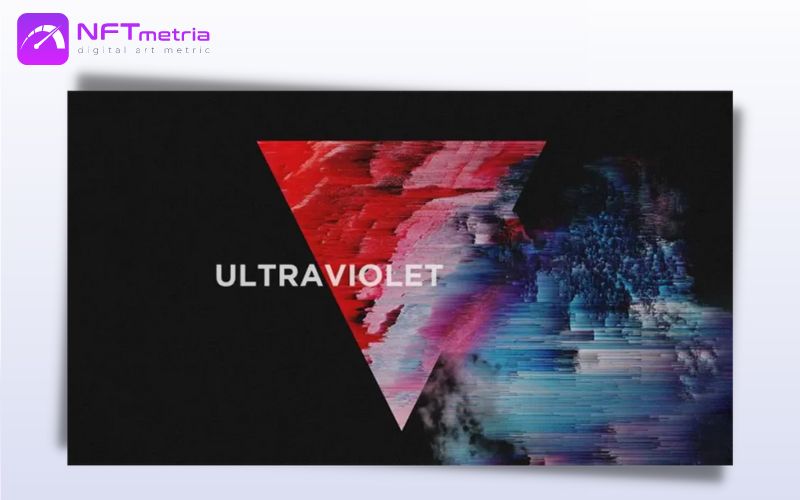 Kings Of Leon X Yellowheart
Kings Of Leon X Yellowheart is a music collection of 793 NFTs. The collection contains tokens from the latest album "When You See Yourself?" Kings of Leon band. Also, the Golden Ticket collection has also been replenished, on which all 4 members of the group are depicted in the form of smoky portraits, and on the back of these portraits there is a recording of a concert with this member. Each Golden Ticket is dedicated to a separate concert. And in the collection, there is the iconic logo of the group – Cherry. The trading volume of the collection is over 970 ETH. Kings of Leon's latest album's initial token sale raised over $2 million. The most expensive NFT on the secondary market was sold for 89 ETH – Golden Ticket: Bandit #2 Wave w/audio.
WarNymph Collection Vol 1 By Grimes
Some of the NFTs from WarNymph Collection Vol 1 By Grimes are animations with music composed by Grimes. For the most part, the collection represents works of utopian futuristic history, fantasy and legends. The most expensive work in the collection, Battle of the WarNymphs, sold for $40,000 on the secondary market . In total, Grimes earned $5,800,000 from this collection.
What are the prospects for using Music NFT?
The prospects for the use of Music NFT are promising:
They can become a new source of income for artists and record labels.
They can provide more direct interaction between musicians and their fans.
This is a chance for little-known musicians to make themselves known through the NFT market. After all, music lovers are everywhere. This will elevate young talents to the musical pedestal.
This is a way for producers to find little-known but talented musicians from anywhere in the world and, with the help of Web 3.0 technology, the possibility of financial support.
Opinion of NFTmetria
Music NFT is an exciting new development in the music industry, providing a level of authenticity, scarcity and exclusivity. And, most importantly, this market segment, thanks to decentralization, allows all participants (artists, fans) to interact directly and monetize art without involving third-party paid services.
NFTs of this type have already become a popular collector's item, and as more artists and musicians embrace the technology, the prospects for its future use are promising.