McDonald's is finally taking a big step into Web3: the global brand has announced the launch of a collection of 2,000 unique Grimaces, the company's signature character. This initiative is developed in collaboration with crypto infrastructure startup Bandwagon Labs and local NFT artist The Hidden Walls.
And it's live! #GRIMACE, a classic McDonaldland character brought into the modern world of digital collectibles. Minted within the @McDonalds app which millions call their happy place. Powered by Bandwagon Labs with artwork from @TheHiddenWalls. Stay tuned for the mint! ⚡️ pic.twitter.com/Z5U5T2sE8Z

— Bandwagon Labs (@BandwagonLabs) August 17, 2023
What is the Grimaces NFT Collection?
The Grimaces NFT Collection is an edition centered around the signature Grimace characters with different expressions and accessories. This cute, purple creature is the best friend of Ronald McDonald and often flashes in commercials, so he has long been familiar to all fans.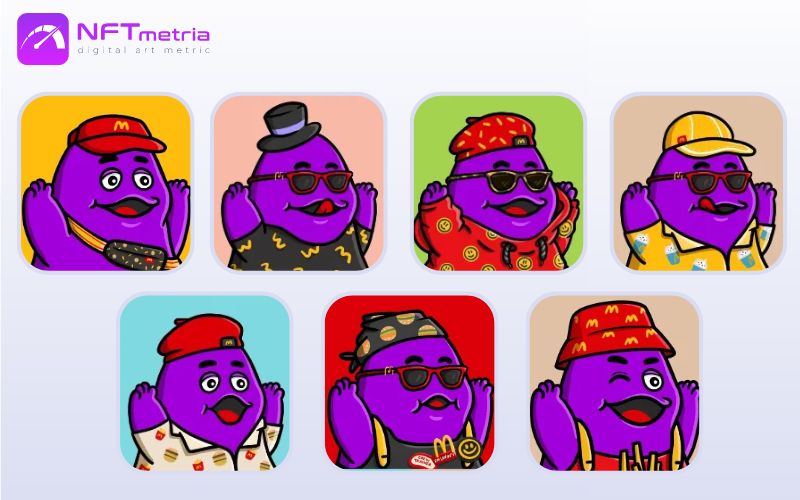 Here are some aspects of the collection:
Only 2000 Grimaces will be limited,
It will be free,
Available August 31 only through the McDonald's Singapore app,
Minting will be carried out on the Polygon blockchain,
These are personal NFTs, meaning they cannot be transferred or sold on secondary markets. This ensures that these NFTs remain treasured souvenirs for loyal McDonald's customers.
Thus, McDonald's strives to be at the center of the innovative development of its own community and brand. The fast-food giant already has a game world in Hong Kong's The Sandbox metaverse, and McDonald's has released the McRib sandwich NFT in the US. Maybe Happy Meal will soon become NFT assets? It would be cool!
As you can see, entering the Web3 and NFT market for any brand is a step that opens up a lot of opportunities both in terms of PR campaigns and in terms of interaction and community development.