George Makarow (1969) is a legendary artist who endlessly comprehends the limits of his creative talent through graphics and painting, monochrome and bright spots, strict gel pens and expressive pastels, acrylics and oils. His paintings show us the simplicity of everyday objects and turn us to deep philosophical reflections. His work is multifaceted; it is a journey to blend the material world with non-material facets. To immerse yourself in the world of George Makarow's art means to surrender to a realm where imagination and creativity know no bounds. His work is recognized all over the world, and his works adorn private collections of art lovers in Poland, Spain, USA, Canada, Germany, Australia, Italy, Russia, Kazakhstan, Azerbaijan, France, Cyprus and Greece.
Warm Collection, created as part of the NFA.space project, presents to all fans a new vector for the development of art through the blockchain. Organizers scale this idea and even speak at conferences:
Let's finally find out the details of this drop.
What is Warm Collection by George Makarow?
Warm Collection by George Makarow is the first NFT sale of a private collection to NFA.space. Thanks to blockchain technology, every work of art has an NFT passport, which confirms its authenticity.
5 NFT works of art are combined in a smart contract by numbers under each work of art:
Pomegranate tea (Acrylic on boards 32 x 27 cm, 2017)
Still life with a Turk (Acrylic on boards 46 x 50 cm, 2017)
Morning dialogue (Mixed medium on plywood 46 х 40 cm)
A chance meeting (Acrylic on plywood 32 x 46 cm)
Night boiling (Acrylic on canvas 60 x 50 cm, 2013)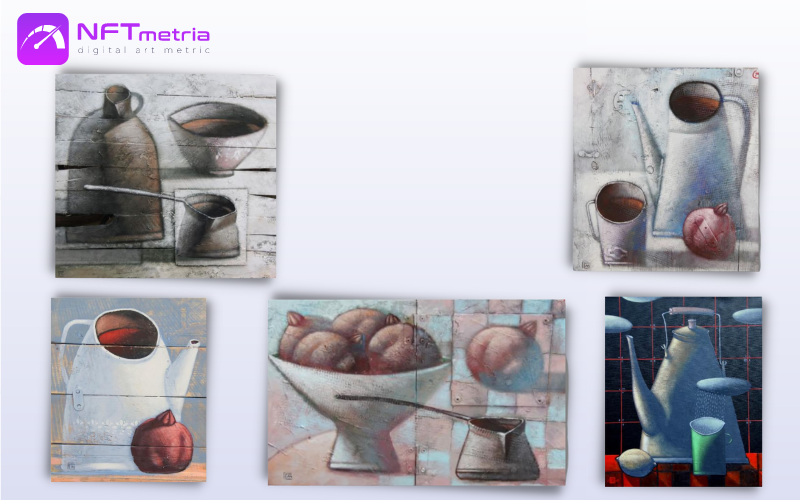 And it's not just selling digital art – in addition to NFT, you get a real physical painting from a famous artist. Delivery of works of art will be carried out the next month after the drop at the expense of NFA.space.
Further, a private IRL exhibition will be organized during 2023. And then for the NFT owners, the artist will present a private collection of works of art, to which each owner will have exclusive access and a special price.
Warm Collection by George Makarow Official Links
When and where will Warm Collection by George Makarow drop be?
NFT drop Warm Collection by George Makarow takes place on OpenSea in 3 stages:
OG collection holders: August 14 at 06:00 PM GMT+7. Price: 3.555 ETH.
PASS collection holders: August 15 at 06:00 PM GMT+7. Price: 3.7525 ETH.
Public stage: August 16 at 06:00 PM GMT+7. Price: 3.95 ETH. Limit: 1 per wallet.