Are you a fan of professional motorsport, adrenaline and exclusive NFTs as much as we are? If so, then this is a very cool Haas x RENGA Racing drop, which was the result of a collaboration between one of the most popular RENGA NFT collections and the Moneygram Haas F1 racing team. In addition to the very fact of membership in such a powerful community, each owner will receive real privileges and bonuses.
What is Haas x RENGA Racing NFT Collection?
Haas x RENGA Racing is a collection of 1,000 RENGA-branded NFTs featuring a variety of world-famous motorsport racers.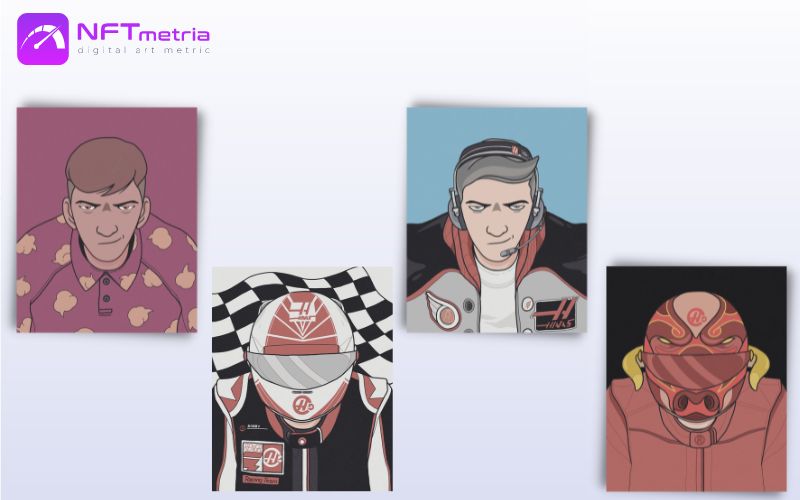 Each owner as a result of contests and drawings has a chance to receive:
Exclusive fire suits pilots MoneyGram Haas F1 Team,
Full size replica racing helmets,
T-shirts Undersuit,
Virtual meeting with the team,
Own name on the car Haas VF-23 during real races,
Collectible mini-helmet 1/5,
Displaying your NFT in the Haas team garage during the race, and posting to the team's official Twitter account.
Autographed Special Edition baseball caps.
But most importantly, this partnership is the starting point for a new stage in the development of the entire NFT ecosystem.
A Premint Raffle has been created for this mint, from which an allowed list will be generated. To participate in it, you need to authorize your Twitter account to the Premint website and have at least one RENGA NFT. Depending on the amount of NFTs, you are entitled to different amounts of NFTs to be minted.
Haas x RENGA Racing Official Links
When and where will Haas x RENGA Racing drop be?
NFT drop Haas x RENGA Racing takes place on OpenSea in 3 stages:
Phase 1 (Raffle Winners): August 2 at 03:00 AM GMT+7. Price: 0.088 ETH.
Phase 2 (Raffle Waitlist): August 2 at 04:00 AM GMT+7. Price: 0.088 ETH.
Public stage: August 2 at 05:00 AM GMT+7. Price: 0.088 ETH. Limit: 1 per wallet.