If you're familiar with the massive NFT project SuperNormal, then you'll love this Visionary By Dain Yoon drop from the Artist Incubation Program.
What is Visionary By Dain Yoon NFT Collection?
Visionary By Dain Yoon is a collection of 3999 AI generative NFT paintings from over 200 hand-drawn traits. Each image is a delicate work of artist Dain Yoon, and the focus of her work prior to this collection is on the versatility of the human being. In this collection, she reflected the depth and diversity of the human gaze. The collection is a concentration of aesthetics and art, so it does not have utilities.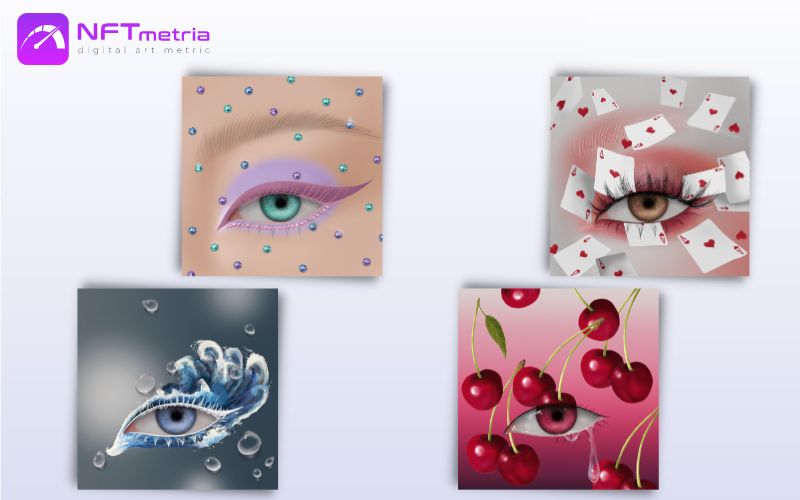 Dain Yoon is an internationally acclaimed classically trained artist with a portfolio of work with brands such as Apple, adidas Originals, Mercedes-Benz, Netflix and Instagram. Her work has been featured in top magazines such as Vogue, Dazed and New York Times Magazine.
Today the artist is a member of the Artist Incubation Program of SuperNormal NFT project, which supports both emerging and established artists. The works published on this platform are of the highest quality. The program does not include any utilities for its releases, offering everyone who wants exclusive art. At the same time, if any benefits are introduced into the program in the future, they will be extended to all previous releases.
When and where will Visionary By Dain Yoon drop?
Drop Visionary By Dain Yoon takes place on OpenSea in 3 stages:
Visionary list: April 26 at 11:00 AM GMT+7. Price: 0.029 ETH.
Whitelist: April 26 at 07:00 PM GMT+7. Price: 0.029 ETH.
Public sale: April 27 at 03:00 AM GMT+7. Price: 0.029 ETH. Limit: 1 per wallet.