Do you want to get into a mysterious and interesting interactive quest? lil clowns NFTs will give you that opportunity. They are small, cute and funny, but there are three rules that must never be broken … Intriguing?
What is lil clowns NFT Collection?
lil clowns are 333 NFTs (on the Ethereum blockchain, ERC-721 token standard) created by queer artist Fat Baby. He creates various animations and illustrations: cheeky, cute, creepy and even sexy. Take a look at his page to see for yourself.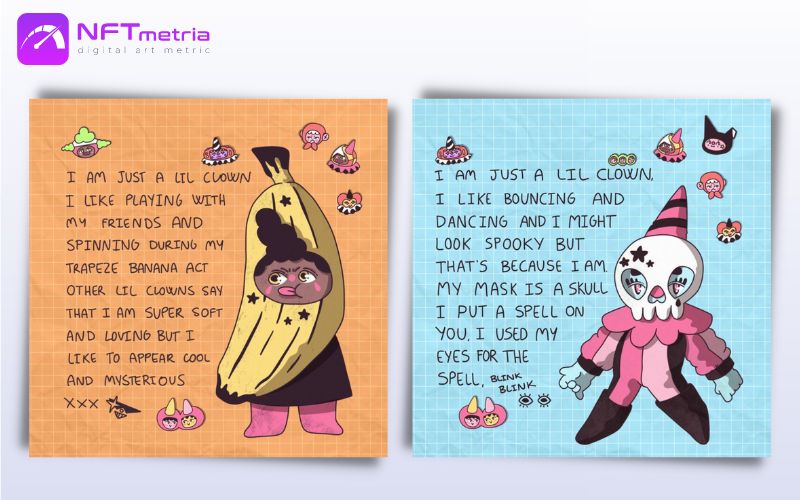 According to legend, this characters can turn into space if you break three basic rules:
Don't expose your character to sunlight,
Don't expose it to fog or rain water,
Don't feed your character after 3:33am.
A month after the drop (08/03/2023), the clowns will start to mutate, and in another month, there will be something unexpected and very interesting for the whole community. Do not miss!
lil clowns Official Links
When and where will lil clowns NFT drop be?
This NFT drop takes place on OpenSea in 2 stages:
Presale: July 3 at 09:33 PM GMT+7. Price: 0.033 ETH.
Public mint: July 4 at 01:06 AM GMT+7. Price: 0.033 ETH. Limit: 6 per wallet.