New projects from well-known reputable studios and artists with a rich portfolio rarely appear on the NFT market. Now is your chance to be part of the vibrant new Grapes community, developed and launched by Viker with the support of Animoca Brands. Wow!
What is Grapes NFT Collection?
Grapes is a collection of 5555 handcrafted whimsical NFTs. This project was created as a cross-media entertainment project based on games, TV, products and licensing. And each owner will receive intellectual property rights, as well as rewards for the commercial success of the project.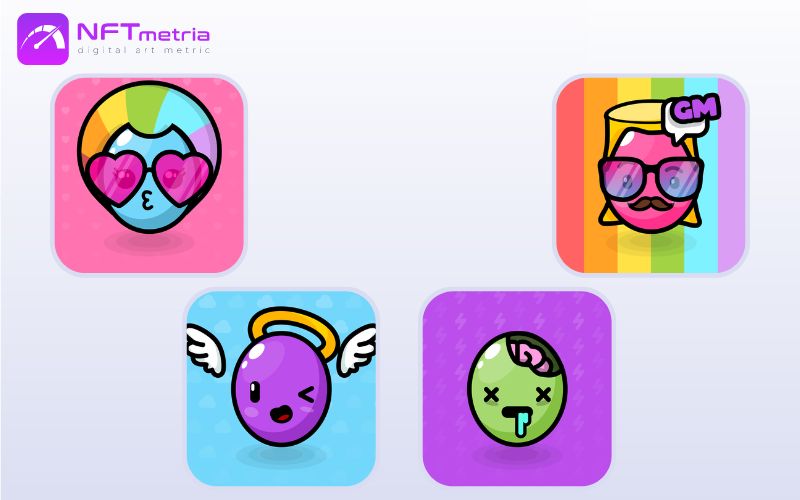 Who is behind the Grapes NFT project?
In this project, the main thing is the creators and the advisory board.
So, the founders of the project are:
Ben Cusack, who has almost 30 years of mobile gaming experience. He previously headed Square Enix's Western Mobile Studios. Behind him are such games as Final Fantasy, Tomb Raider, Mini Ninjas, Space Invaders and many others.
Dan Beasley, who has 21 years of experience in the mobile gaming market. His merit is that he brought his products to collaborations with such big names as David Beckham, Who Wants to be a Millionaire with Sony Pictures, X Factor, Mr Bean & KSI.
They are founders of the Viker company.
Now the drum roll… The project advisory board includes:
Good Morning🍇

Today we met with @viewfromhk, CEO of @animocabrands, one of our Grape Advisors!

Big announcement coming soon…👀 pic.twitter.com/penEw5svMP

— The GRAPES (@JoinGrapes) April 27, 2023
Do you still have doubts about the prospects and success of this collection?
Grapes Official Links
When and where will Grapes drop be?
Drop Grapes takes place on OpenSea in 3 stages:
Grapelist: May 31 at 08:00 PM GMT+7. Price: 0.039 ETH.
First come first served: May 31 at 10:00 PM GMT+7. Price: 0.039 ETH.
Public: June 2 at 12:00 AM GMT+7. Price: 0.039 ETH. Limit: 2 per wallet.