A naked, refined female body without vulgarity fascinates and delights by its nature. But in the modern world there are not so many artists who, through photography, can convey all the sensuality and aesthetics without overt erotica. And one of them is NudeYogaGirl, who is an anonymous fashion model. She demonstrates aesthetics through yoga and her body in amazing enigmatic poses.
At the age of 25 in 2015, the girl very boldly and confidently broke into social networks, thanks to which she was able to express herself not only as a model, but also to combine her hobbies such as: photography, yoga, writing and entrepreneurship. NudeYogaGirl was repeatedly publicly criticized for nude photos, they tried to get her account blocked, but her popularity only grew rapidly.
Who is NudeYogaGirl?
Nude Yoga Girl is the pseudonym of a photo model, an artist who became truly famous for her sophisticated, without a hint of eroticism, naked photographs, where a girl is captured during difficult asanas. So, she successfully promotes the idea of body positivity, winning more and more hearts. Who is behind the name NudeYogaGirl is unknown to this day.
The account is anonymous. But I still want to be close to my subscribers, and I try to do this with my signatures. NudeYogaGirl explains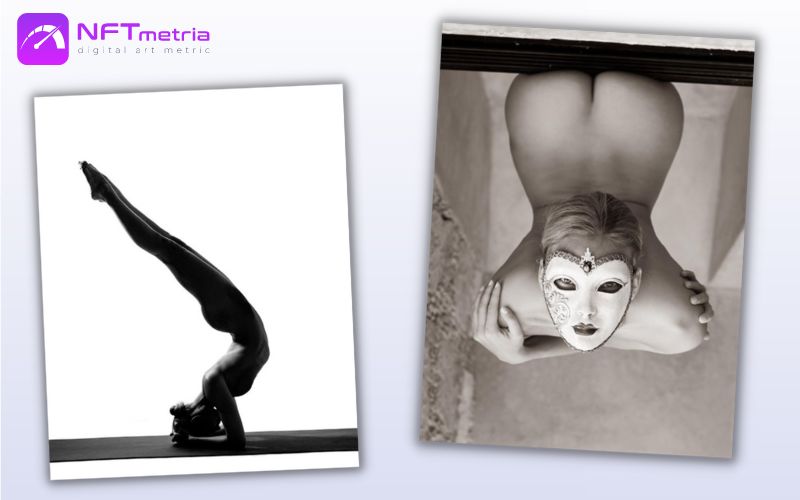 In addition to her activities in social networks, the girl is famous for her articles in Vogue, Elle and Cosmopolitan Magazine. She is also the founder of Nudamag, one of the world's largest digital nudity magazines. And recently, NudeYogaGirl has also successfully mastered the NFT space.
NudeYogaGirl Official Links
Creative path of NudeYogaGirl: from yoga to NFT
For the first time, the artist, along with her boyfriend, experimented with black and white photography in 2015 in a small home studio.
I saw that the end result was artistic, which gave me the confidence to post photos on Instagram." Recalls fashion model
From that moment, the "NudeYogaGirl" community, shocking the average layman, was born, which very quickly began to increase its audience on the social network.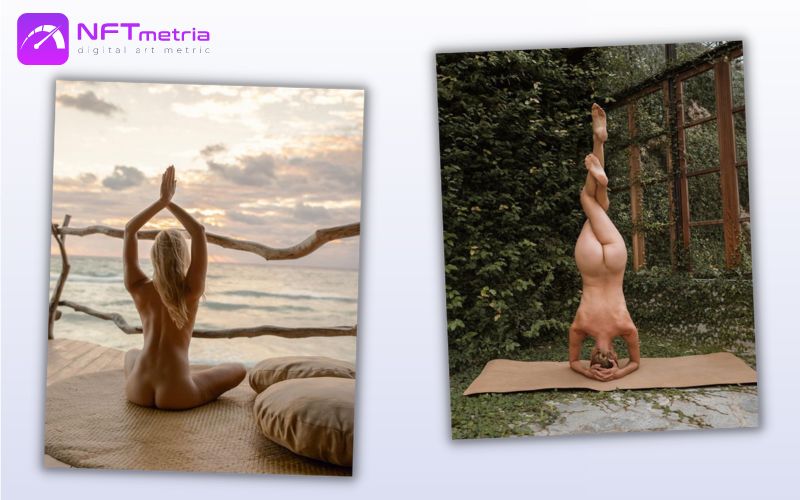 During her career, NudeYogaGirl has been published in popular women's magazines, developed a business selling her own art reproductions together with the Prodigi company. She also founded one of the world's largest monthly digital nudity magazines, Nudamag.
In 2021, the girl became a mother. And throughout the pregnancy, through photographs, they revealed the beauty of a naked pregnant female body.
NudeYogaGirl in NFT World
This world of NFT is still new to me, but I really enjoyed creating my photos and turning them into a new kind of digital art.NudeYogaGirl responds about the digital crypto art market
The artist joined the NFT space in August 2021 at the age of 31. After establishing her social media reputation for stunning nude self-portraits in various yoga poses, it didn't take long for NudeYogaGirl to find her style in the cryptoart world, as her work was already a perfect fit for the space. The artist is focused on creating works 1/1, as she emphasizes the individuality and uniqueness of her work.
In addition to minting NFT, the artist actively advocates for the rights of nude photography and art as art. In this regard, she co-founded Nude Neighborhood and Nude Neighborhood Curated, NFT's virtual gallery of works by various nudist artists and a gallery dedicated to unsold nude art, respectively.
Corporate identity NFT works by NudeYogaGirl
NFT works by NudeYogaGirl combines photography and the possibilities of the female body, showing the naked human figure against the backdrop of wild landscapes. In her paintings, subtlety, aesthetics and exotic poise destroy the standard ideas about nudity. And the stunning imagery and relaxed yoga poses reflect a sense of freedom and serenity.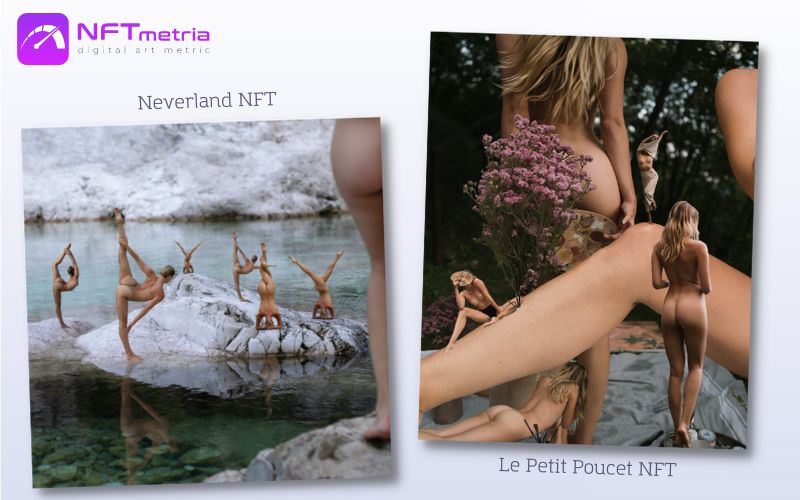 Nude yoga for me is about freedom, about being yourself… For a long time, nudity was condemned, but our bodies are the most natural thing.Says the artist
Her works call to accept and love yourself for who you are, with all your shortcomings, as well as to fight constraint and imposed standards.
The most famous NFT works by NudeYogaGirl
Despite, or perhaps because of, her anonymity, the artist's work has gained great interest among investors and collectors. To date, she has managed to release 9 NFT works, each of which was appreciated and found its owner.
Archeress NFT
Hard work is behind reaching any height. But nothing is so paid, in the end, as work on your body and perception.
Archeress was created in April 2022 and sold on the SuperRare site on June 26 for 34 ETH (over $42k dollars at the time of sale).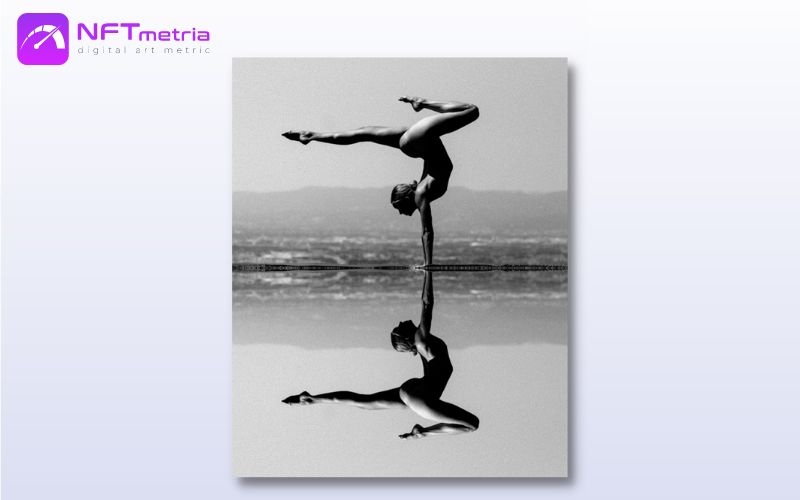 Anonyma NFT
With her work, the artist conveys to the masses the idea that the naked female body is sexual only in its essence, and this does not mean that it should be deprived of respect. Anonyma sold on SuperRare on March 23, 2022 for 33,967 ETH (over $101k at the time of sale).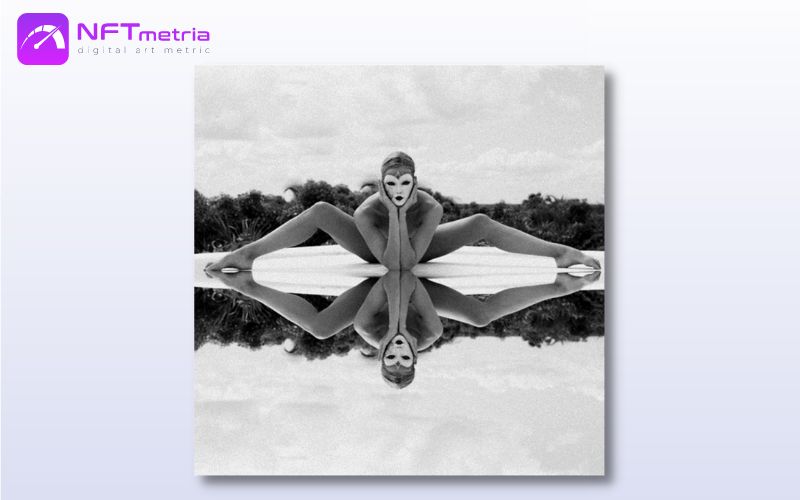 Obscurum theatrum NFT
A work that deserves respect not only from an artistic point of view, but also conceptually. The body is the most natural thing a person can have and should not be taken offensively.
Obscurum theatrum was created on July 20, 2022, and sold on the SuperRare marketplace on September 22 for 31.9 ETH (more than 42k at the time of sale).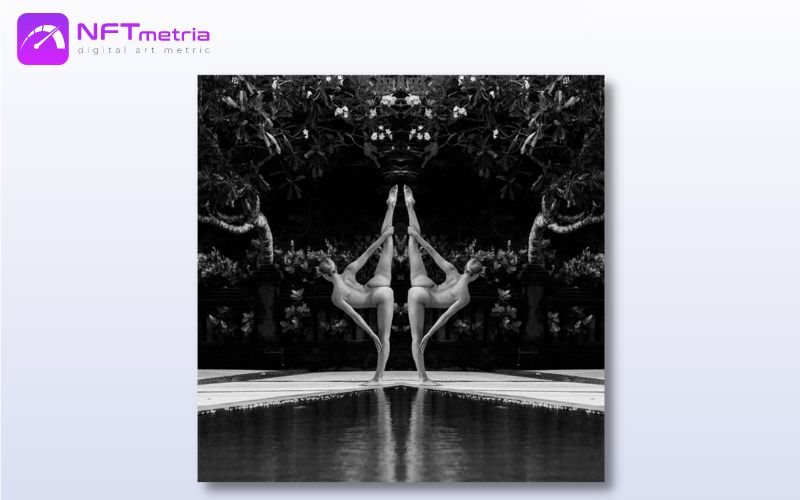 Stella NFT
Any of us carries particles of other galaxies and universes, since all matter is, in fact, the result of their vital activity. So, each of us can rightfully consider himself a star.
Stella was created on January 26, 2022, and sold on March 14, 2022 on the SuperRare platform for 30 ETH (over $95k at the time of sale).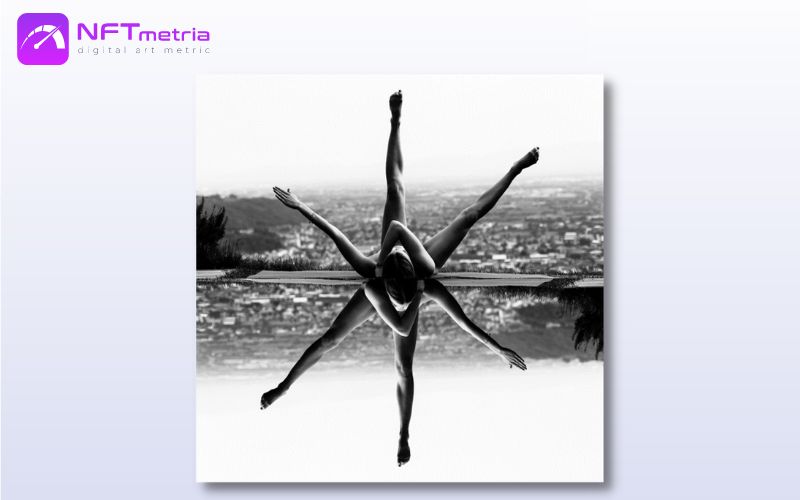 Circle of Life 1 NFT
This is first NFT from the future collection, which the artist is going to replenish every five years. The idea is to capture the natural aging process and the transformation of the body over time.
Circle of Life 1 was created in October 2021 and sold for 25 ETH (over $96k at the time of sale).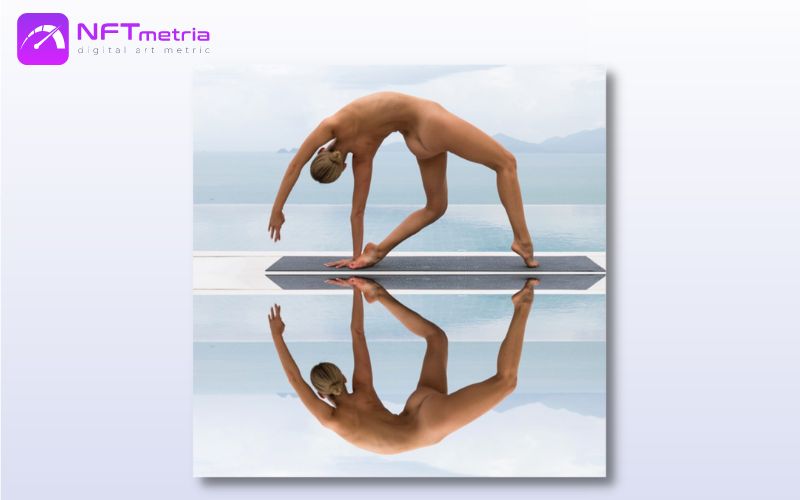 Where can you buy NFTs by NudeYogaGirl?
Now NFT artist NudeYogaGirl is only available on the secondary market, namely on such marketplaces as Foundation and SuperRare. In addition, you can follow the artist's Twitter and Instagram for future updates.
Opinion of NFTMetria
NudeYogaGirl is literally breaking the internet by revolutionizing art, and doing it in a very subtle way. The artist believes in promoting body positivity and a healthy body image.
All the art of the artist is permeated with one very important idea – upholding the rights of women to a free, dignified and just life. The proliferation of nude art in the NFT space in recent months stands in direct opposition to many outdated customs and taboos. And NudeYogaGirl is one of the brightest representatives of this trend.