NFT today does not discuss only the lazy! The incredible surge in the growth of digital art is the most interesting trend in recent times. The popularity of NFTs is growing not only among collectors, but also among investors and traders. And one of the main questions is where to buy NFT? Therefore, we have prepared for you an overview of the best NFT marketplaces for buying and selling non-fungible tokens.
What is an NFT?
NFTs are non-fungible tokens. Unlike cryptocurrencies and conventional tokens, NFTs are unique: each exists in a single copy. Non-fungible tokens are works of art, real estate or, for example, artifacts in a computer game. All of them are unique and cannot be copied.
More detail about non-fungible token in the articles:
What is an NFT Marketplace?
NFT marketplaces are platforms or, more simply, "NFT malls" where non-fungible tokens can be sold, bought or exchanged. They are designed specifically for non-fungible tokens. And all kinds of digital works are stored, displayed, sold and in some cases even created here.
To date, there are many such resources, but we will focus on 8 of the most popular and interesting of them. You can read a detailed review about each platform. To do this, simply click on the name of the marketplace in the header. Go!
Opensea
OpenSea is a decentralized platform for digital goods including collectibles, game items, digital art and other digital assets backed by a blockchain like Ethereum. It is also a digital asset aggregator and hosts digital assets available in other markets.
In 2021, the marketplace provided 88% of the global NFT trading volume, and in early January 2022, it attracted $300 million in investments from crypto venture funds Coatue and Paradigm. Since then, OpenSea's valuation has reached $13.3 billion.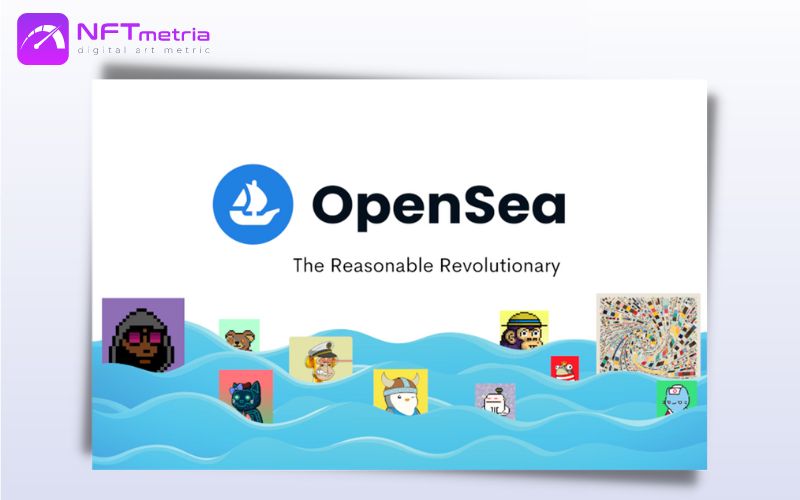 Site features:
The largest and oldest NFT market.
The OpenSea protocol uses ERC721 and ERC1155 (for collections). You can pay for purchases with any ERC-20 tokens.
Supports a very large number of crypto wallets.
Has a mobile app.
Over 600,000 unique users.
The project team launched work on the blockchain Polygon, where there is no gas fee at all.
Blockchain: the marketplace protocol supports the Ethereum, Polygon, Klaytn Blockchain and Solana blockchain.
Field: art, sports, trading cards, projects from famous artists. Also, on the site you can buy it in the form of audio, a domain name or a 3D object.
Registration: authorization through a crypto wallet.
Commission: the buyer pays a fixed commission of 2.5% of the value of the non-fungible token.
Binance NFT
Binance is the world's largest cryptocurrency exchange, known so far as a convenient, safe and profitable place to buy, exchange and sell cryptocurrencies. On June 24, 2021, the platform decided to help users with the question – where to buy NFT safely. And she created an internal NFT marketplace. Thus, this exchange has become both a platform where users can buy and sell this, as well as list their own, forming collections and earning money.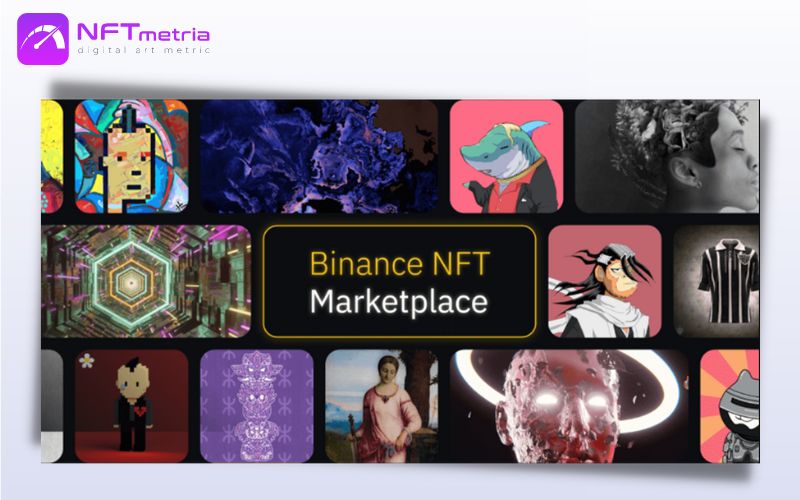 Site features:
The world's leading blockchain ecosystem. Includes products: Chain, Trust Wallet, Exchange, Academy, Charity, Info, Labs, Launchpad, Research.
The exchange, due to its big name in the cryptocurrency world, attracts a huge number of people who want to buy content and thereby provides liquidity.
Having your own mobile app.
Ability to deposit non-fungible tokens from other networks and sell NFTs on Binance.
Fast and easy withdrawal of money in fiat currency (the following currencies are available at the time of writing: GBP, EUR, RUB or UAH)
Three cryptocurrencies are available on the platform for settlements: BNB, BUSD, ETH.
Binance was the first marketplace to add NFT Mystery Boxes as an interactive way for users to get a random token of a standard or possibly rare kind.
Blockchain: uses both the Ethereum blockchain and Binance's own Smart Chain blockchain. The blockchain supports its own non-fungible token standards: BEP-721 and BEP-1155. They are similar in functionality to the Ethereum standards with the same numbers (ERC-721, ERC-1155).
Field: art, sports, trading cards, game assets.
Registration: in 2 stages. First registration via e-mail or phone. Further verification indicating personal information, a photo of an identity document, and a selfie with a document.
Commission: the buyer pays a fixed commission of 1% of the value of the NFT.
Rarible
Rarible is an NFT marketplace that has been successfully operating for more than a year and is attracting more and more attention from people asking where to buy NFT in the DAO world. Founded in early 2020 by two Russians. Any user can access the marketplace to create and showcase their artwork. Users can also collect exhibited artworks by purchasing them with Ethereum tokens. This is a non-custodial marketplace and therefore you have full ownership.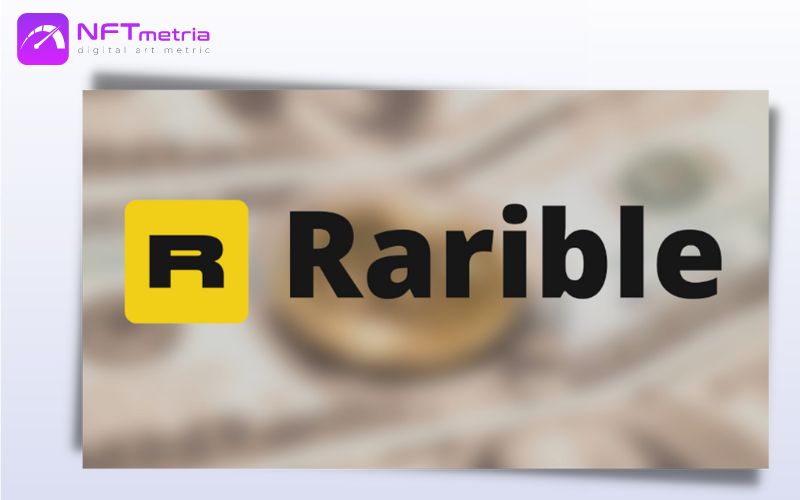 Site features:
decentralized Marketplace (DAO). And this means that the development of the platform is carried out by the community.
has its own RARI governance token. It allows DAO members to participate in voting on the further development of the platform.
has a mobile app.
Rarible has a Lazy Minting option that is suitable for creators as it allows the buyer to cover gas fees and create a token at the time of purchase.
Blockchain : Ethereum, Solana, Flow, Polygon. All blockchains have different pricing policies in terms of transaction fees.
Field: art, photography, games, metaverse, music, domains, DeFi, memes and others.
Registration: authorization through a crypto wallet, e-mail.
Commission: 2.5% from buyer and seller.
Nifty Gateway
Nifty Gateway is one of the oldest NFT marketplaces on the market. Unlike most analogues, the platform developers have focused on the quality of work, and not their quantity.
The project was founded in 2018 by Duncan and Griffin Cock Foster. The young startup received funding from Boost VC. In 2020, the platform came under the control of the founders of the Gemini crypto exchange, the Winklevoss twins.
Thanks to this fact, the site now has a good reputation. Also here, users have found a solution to the question of where to buy NFT for ordinary money from bank cards. Most often, Nifty Gateway lots are non-fungible tokens of already famous artists and artists who have established themselves in the crypto space.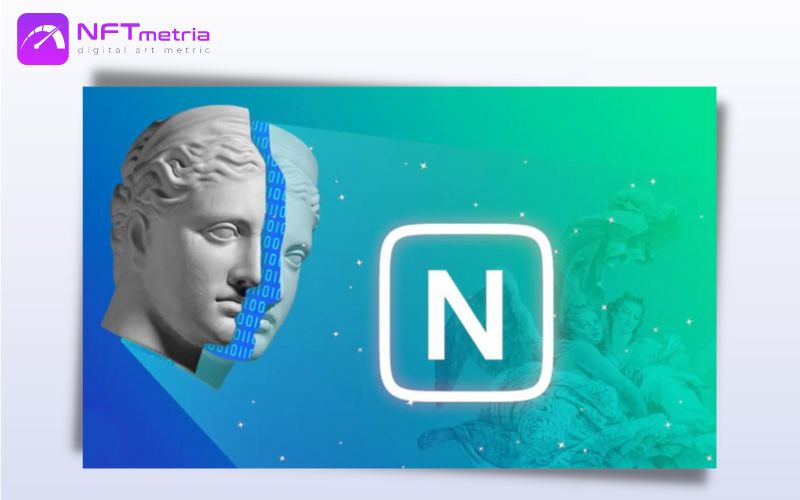 Site features:
the marketplace makes bets on the quality of the exhibited works, and not on their quantity;
strict selection of artists and collection owners. You need an already significant name and portfolio to be placed on the marketplace;
the ability to use not only cryptocurrencies, but also fiat money;
withdraw funds immediately to a credit or debit card;
the project team regularly releases new proven collections;
non-fungible tokens are called Nifties on the site;
centralized marketplace.
Blockchain: Ethereum.
Field: art, trading cards, projects from famous artists.
Registration: authorization through a crypto wallet, e-mail and full name.
Commission: for the initial sale, the buyer pays a commission of 5% to the marketplace. For further resale, a royalty of 10% is set, which are accrued to the author of the work from each transaction
Foundation
Foundation is an NFT marketplace on the the Ethereum blockchain. Previously, it was not available to most people. It was considered semi-exclusive. Why? To release your work, it was not enough just to register and connect a wallet. You needed an invite from an artist who has already published here before. Previously, this feature only drew attention to the exchange. But recently, the team has canceled this rule. Now registering is much easier.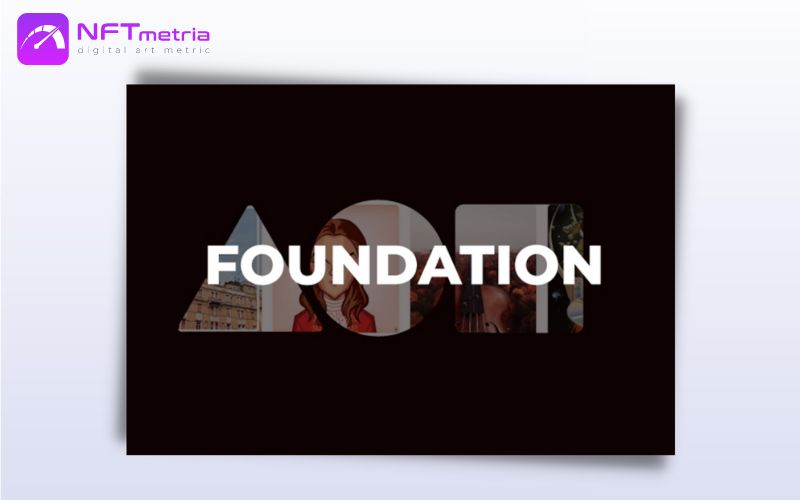 Site features:
recently, the site changed the registration rules. Previously, artists needed an invitation from previously registered users to register. This system has now been abolishe.
according to the authors, Foundation is not just an NFT. This is an operating system for Web 3. They presented this platform in June 2022.
tokens are sold only through auctions, whereby the team makes bets on collectors.
authors receive a 10% royalty on all secondary sales indefinitely after the initial sale.
the Foundation does not store any of its clients' assets, so IPFS is used as an image hosting site.
Blockchain: Ethereum
Field: art, trading cards, projects from famous artists.
Registration: authorization through a crypto wallet.
Commission: The platform charges a 15% commission. Of these, the author will always receive a royalty of 10% from each resale.
SuperRare
SuperRare is an amazing first-of-its-kind NFT-marketplace, the potential of which is revealed through the opportunities provided through the social network format. Now there is an answer to the question of where to buy NFT and be a member of a real big community. In addition to the marketplace, their ecosystem includes: a real gallery in New York, a merchandise store, a magazine, independent artist showcases Spaces, and a blog.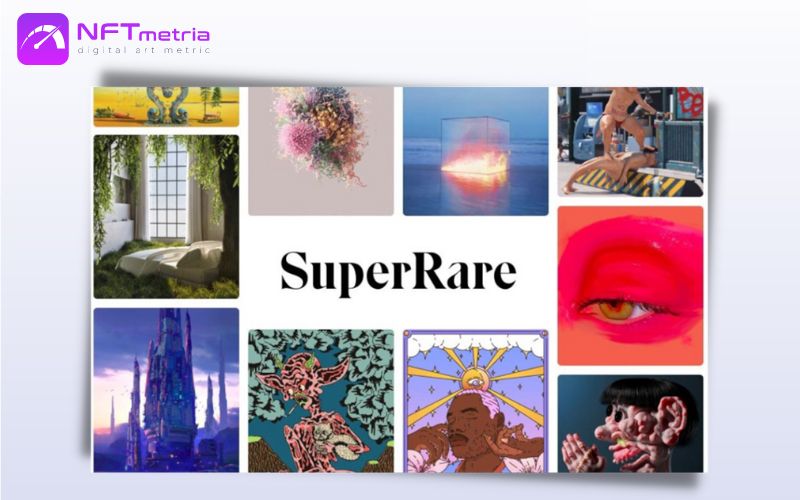 Site features:
platform decentralization.
all non-fungible tokens are built on the ERC721 standard.
having your own RARE coin. Its owners are members of the SuperRare DAO and can curate the platform, control market parameters and add their voice to the project.
Blockchain: Ethereum
Field: art, trading cards, projects from famous artists.
Registration: authorization through a crypto wallet.
Commission: the platform charges the buyer a commission of 3%. For primary sales, the author pays a commission of 15%. The author receives a 10% royalty on each resale.
Axie Infinity
Where to buy NFT Axie? Only here. This is the official marketplace for Axie Infinity, which is the most popular blockchain game in the world. The uniqueness of the project lies in the fact that it resembles a kind of investment: at the initial stage, the player needs to buy characters, but the further income of the gamer will depend on his skills and efforts. You can also read our detailed review of Axie Infinity. This game is one of the best in the popular Play-to-Earn gaming segment.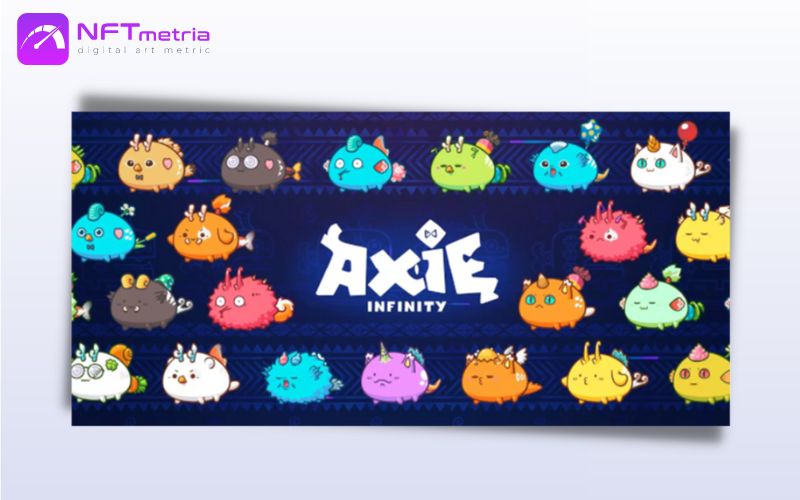 Site features:
On the marketplace, players sell only characters, attributes for heroes and land;
The game network is compatible with Ethereum via Ronin Bridge.
Axie Partners Samsung, Ubisoft, Binance, Klaytn and others have become
Blockchain: initially, the ecosystem was based on the Ethereum blockchain. Axie Infinity now operates almost entirely on its own Ronin sidechain.
Field: game assets.
Registration: authorization through the Ronin in-game wallet and MetaMask crypto wallet.
Commission: the platform charges the seller a commission of 4.25%.
NBA Top Shot
Where to buy sports NFTs? Right here. NBA Top Shot is an NFT project from Dapper Labs, which can be calle a short video marketplace with the best moments from NBA games presente in the form of non-fungible token.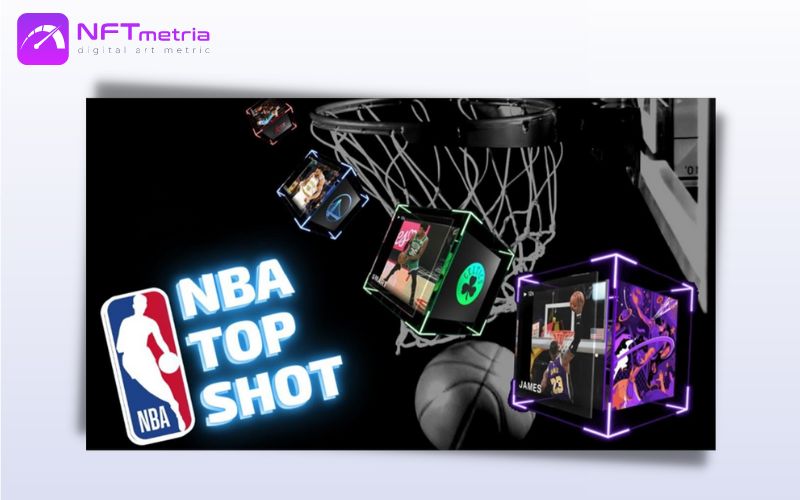 Site features:
A unique resource for sports fans, which has no serious competitors today.
The project has an official license from the
All tokens are divide by rarity: Common, Fandom, Rare, Legendary.
To get non-fungible token as a reward for free, you can participate in time-limited Challenges.
You can pay with dollars and two cryptocurrencies: Ethereum and FLOW.
Blockchain: NBA Top Shot is implemented on the FLOW blockchain. The blockchain has unique features and own FLOW token, which is included in the TOP of the best NFT cryptocurrencies for investment.
Field: sports assets.
Registration: authorization through a Google account.
Commission: The platform charges the buyer a commission of 5%.
How to choose an NFT marketplace for buying or selling NFTs?
When choosing a trading platform, the following criteria should be considered:
type of non-fungible token: there are specialize platforms where it is better to buy / sell certain types of non-fungible tokens (for example, sports, collectible, gaming, etc).
site Fees: Many marketplaces charge fees for using the platform. Their value can range from 1% to 15%. The percentage of remuneration that is paid to the author on subsequent sales should also be taken into account.
gas fee: some services do not charge for gas (or it is minimal), others have a fee, and its amount depends on the network load.
blockchain: the speed of transactions and fees for transactions depend on it.
сrypto wallets and supported forms of payment: Most platforms support MetaMask and ETH cryptocurrencies. Some sites accept fiat.
security: You need to consider what security measures are in place on the trading floor and whether there have been any problems in the past.