Curious Cabins is an NFT collection of whimsical mobile homes drawn by artist Stefan Grosse Halbuer. The collection has rather dull shades, thereby emphasizing the importance of home comfort inside the house, regardless of external factors. The Curious Cabins NFT collection consists of stylized images made in the style of isometric illustrations of houses. In this collection, external architectural details, such as elements of the facade of houses and various near-house attributes, are very well drawn.
When creating the collection, the artist used various graphics of console video games from the 1990s-2000s for inspiration. And I was also inspired by ideas from famous artists web 3.0.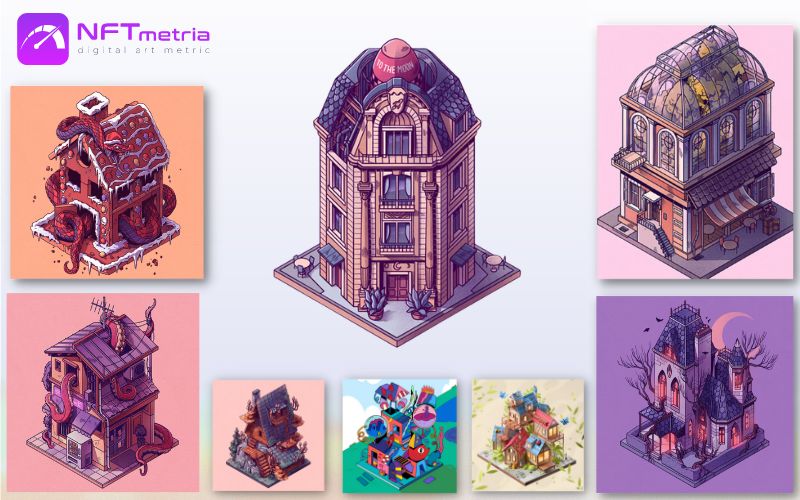 Creator of Curious Cabins
Stefan Grosse Halbuer digital artist (web 3.0) from Münster, Germany. Worked with famous brands and companies Adidas, KIA, Samsung, Sony. The NFT has been engaged in art since 2020.
Attributes Curious Cabins
The Curious Cabins NFT collection currently has 49 works (19 of which are collaborations with other well-known NFT artists. The 50th Curious Cabin I came up with a special idea by opening the Cabins project for each collector
Hand drawn outlines and features of a work of art. All 110 features are handcrafted and divided into 11 layers (base, bus, windows, blinds, mini cab, roof, flag, lights, sign and background).