In addition to the news that Reddit has announced the release of Avatars Gen 3, in today's NFT News Digest for the past week April 8-14, you'll find:
Adidas Originals announced the launch of ALTS NFT as part of the Into the Metaverse,
LooksRare announced the launch of V2 of its platform,
TikTok videos as a new kind of NFT through Collect.
Reddit has announced the release of Avatars Gen 3
On April 11, the Reddit announced on Twitter the news that Reddit Avatars fans have been eagerly awaiting:
🚨#RedditCollectibles fans, the wait is over! Gen 3 is officially available with limited-edition designs from over 100 different artists. Jump into the next dimension and get yours now.🚨 pic.twitter.com/QcCSAUs8rE

— Reddit (@Reddit) April 11, 2023
The release refers to the opening of sales of the 3rd generation of Reddit Avatars NFTs. The smart contract for this collection was deployed on April 5 on Polygon, the Ethereum scaling network known for its fast and cheap transactions.
What are Reddit Avatars?
A project called Reddit Avatars is the platform's obvious step toward Web3. However, Reddit carefully avoids the term "NFT" in its marketing campaigns to attract more collectors. And yet Reddit Avatars collectibles, judging by their underlying technology and attributes, are nothing more than non-fungible tokens.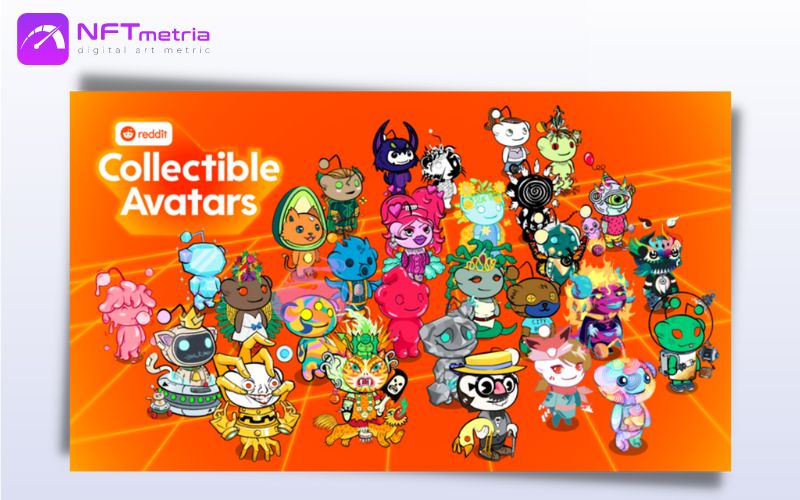 The NFT Reddit program is available to all platform users. All of its releases offer unique benefits to its owners. Any platform user can click a button, choose a favorite avatar from the collection, specify a password for the newly created wallet, and that's all.
The owner of such an avatar gets the opportunity to use it as he or she sees fit, as well as to create a unique animated profile design. In addition, a collectible digital avatar can be sold or exchanged by transferring it to an external wallet beforehand.
How and when were Reddit Avatars Gen 3 sales launched?
The news of the impending launch of Reddit Avatars Series 3 was first officially confirmed about three weeks ago. At that time, Reddit announced the return to the project of some of the artists who had participated in previous releases of the Avatar collection.
So, after long speculation, we're finally being fed 'leaks' which announce Generation 3! We don't know when but we at least know it's real!! Says the message on the platform on March 20
On April 11, the long-awaited sales opened, but were suspended due to bots.
We're not closing up shop, but we are working on it. We are going to do a reboot and be back soon! The platform reassured users with this message
History of Reddit Avatars
In July 2022, Reddit launched a collectible avatar marketplace on Polygon, where redditors could buy profile pics generated on the blockchain and designed as Reddit accounts.
A total of 3 generations of Reddit Avatars were released on Polygon. All of them were based on the Snoo mascot. 100 artists were involved in the development.
The first generation was announced on July 7:
Catch 'em while you can! Collectible Avatars are limited-edition creations designed by some of Reddit's most passionate artists. 💥

Sign up for early access by joining r/CollectibleAvatars: https://t.co/sxF1OOohvH #RedditCollectibles pic.twitter.com/XtwaDqNC4u

— Reddit (@Reddit) July 7, 2022
The first collectible avatars were created by 28 artists. During the month 44,749 avatars were minted. Sales peaked on Halloween Eve: on October 24, sales reached their all-time high of 694.9 ETH.
In addition, for users with high karma, Reddit held an airdrop, giving access to four NFT collections: The Singularity, Drip Squad, Aww Friends, and Meme Team. All four collections were based on Snoo.
On February 6, Reddit added a second series of collectible avatars to Polygon. As part of the 2nd token generation, this was the most profitable collection.
Ready to score? We're teaming up with the @NFL to bring you #SBLVII Collectible Avatars. And they're free. Get yours today: https://t.co/EklR8sMJi3 pic.twitter.com/8IwYNBmyci

— Reddit (@Reddit) February 6, 2023
The new NFTs were dedicated to the upcoming NFL Super Bowl, and the collection was called Super Bowl LVII collectible avatars. The soccer avatars were dressed in the colors of the Philadelphia Eagles and Kansas City Chiefs. All Gen 2 NFTs sold out within 24 hours.
As for today, according to Dune Analytics:
Reddit has more than 10.6 million avatars in its collection,
More than 7.3 million wallets have been created on the platform,
Reddit Avatars has a market value of over $74.5 million.
And the platform has achieved this amazing success just 10 months after its debut.
Adidas Originals announced the launch of ALTS NFT as part of the Into the Metaverse
On April 11, Adidas, the largest sportswear manufacturer, announced the launch of ALTS, an NFT that will transform based on audience engagement. ALTS by Adidas will be the final third phase of the Into The Metaverse (ITM) NFT initiative.
Chapter 1: ALT[er] Ego starts now 🎯

🪞This is your first step on your journey towards your own 'ALTS by adidas' identity.

🎭 At the end of Chapter 3 you will get a unique PFP consisting of countless trait combinations with a rarity rank.

🫀 ALTS by adidas is a dynamic NFT… pic.twitter.com/0D9lrvIy6y

— Indigo Herz (@indigo_herz) April 11, 2023
What are the exclusive features of the new ALTS NFTs?
ALTS by Adidas are evolving dynamic NFTs that promise owners an amazing interactive journey. It begins with ALT[er] – Chapter 1, which is the starting point of the user's journey to their exclusive personality of ALTS by Adidas. Here the user becomes the owner of the first of the eight characteristics that define his / her personality. Along with this, he / she is given the opportunity to receive an exclusive utility according to his / her interests.
The interactive storyline will keep the user constantly in suspense. In the finale of Chapter 3 a unique PFP will be given that includes countless combinations of rarity characteristics. The digital style the user chooses depends on their involvement and interests. The biggest reward will be exclusive access to the Adidas web3 ecosystem.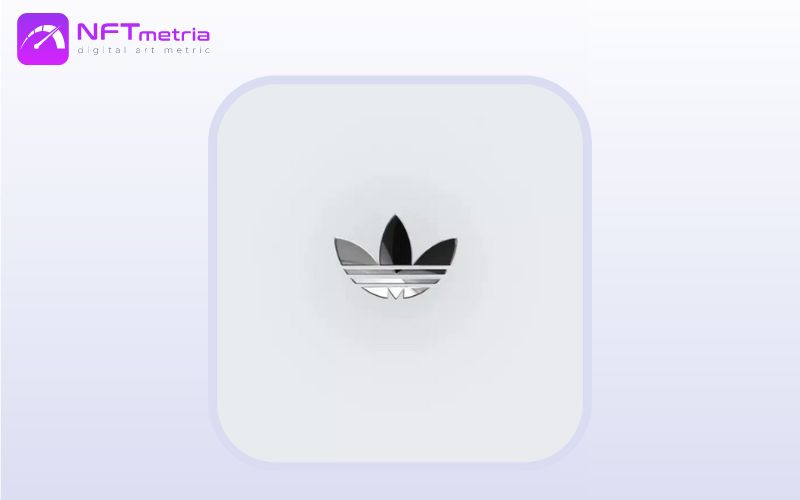 The goal of this new development is to change the ways in which Metaverse users express themselves. Individuals involved in the world of NFT and evolving through interactive, personalized experiences are welcome.
How do you participate in ALTS NFT Chapter 1?
Minting ALTS by Adidas (Phase 3) ERC-721 NFT is possible after burning Phase 1 and Phase 2 Into the Metaverse tokens. Consequently, those wishing to participate in Chapter 1 must have Phase 1 or Phase 2 tokens and wallets connected to the official site. NFT minting is free (not counting the gas fee set by the ETH network). It will be possible to burn multiple Phase 1 and Phase 2 tokens per transaction.
What is the difference between Into the Metaverse and ALTS by Adidas?
Into the Metaverse was Adidas' previous NFT project. It was based on the intersection of technology, fashion and games. It developed limited editions of Adidas NFTs, giving users access to exclusive content, virtual events and other benefits. ALTS by Adidas signifies the sports brand's departure from the previous Into the Metaverse experience and a new step toward Web3.
LooksRare announced the launch of V2 of its platform
The popular NFT marketplace LooksRare has announced that it is making a major upgrade. Version 2 (V2) was launched, which was equipped with several new features. LooksRare decided to take this step to keep up with its arch rivals, Blur и OpenSea.
What to expect from V2 LooksRare?
Here are the key features that LooksRare upgrade offers to users:
Reduced commission fees. The previous version of the platform charged 2% commission per transaction, but in version 2, the fee is now 0.5%.
Lucrative contracts are being introduced that help traders save 30% on gas costs on the LooksRare platform itself (compared to V1 of the platform), and 50% compared to other marketplaces (e.g., Blur).
Using Ethereum instead of Wrapped Ethereum for most transactions.
Enabling bulk purchases. Users can now fill their shopping cart with more than 70 NFTs.
Added option for sellers to put their NFTs up for sale by specifying token price instead of ETH price, as well as a fixed rate in US dollars.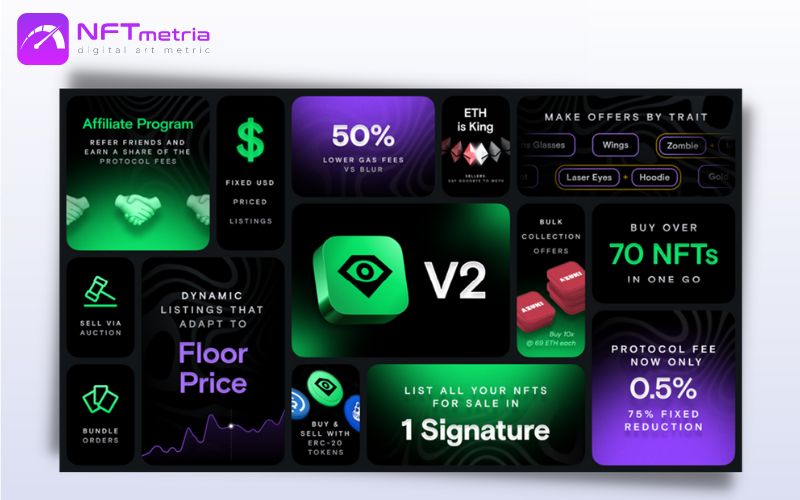 Traditionally, the opinions of community members were divided. Some users reacted positively to the update, while others stated that V2 lacks sufficient incentives to sell tokens and the ability to list more collections.
Eternal rivals LooksRare, Blur, and OpenSea
As we mentioned earlier, the main goal of the LooksRare upgrade was to gain an additional advantage in competition with OpenSea and Blur, the most popular marketplaces today. In February 2022, all market participants witnessed a competitive confrontation between the once monopolistic OpenSea and the ambitious Blur.
LooksRare positions itself as a service focused on community users. Now, by releasing the V2 platform and reducing commissions by 75%, the marketplace expects to attract even more new traders.
TikTok video as a new kind of NFT accessible via the Collect feature
TikTok fans will soon be able to monetize the content they upload. Technology company Nfinity @Nfinityapp, which is dedicated to tokenizing and empowering social networks, unveiled a new feature called Collect, which can now turn videos into digital assets.
Mint your TikTok videos as NFTs with Nfinity's new "Collect" feature! Creators can monetize content, and fans can own a piece of their favorite influencer's work. Embrace the future of fan engagement! #TikTokNFTs #NfinityApp #NFT #Web3https://t.co/mTNyfRhO5n

— Nfinity (@Nfinityapp) April 12, 2023
How to create a TikTok NFT using the Collect function?
To create a TikTok NFT through the Collect function:
First, you will need to create an account on the Nfinity platform.
After that, you need to upload your video content to TikTok and choose your preferred blockchain. The developers of Nfinity have provided support for the following blockchains (there may be more to come in the future):
Ethereum;
Binance Smart Chain;
Polygon;
Flow.
So, the Nfinity account has been created, the video has been uploaded, and the blockchain has been selected. Now you can start minting NFT directly in the Nfinity app.
In addition to minting, there are additional functions that include selecting the volume of the collection, determining the rarity of tokens, and generating metadata for them. Besides, Nfinity has a functionality for advertising created tokens to subscribers.
And even that's not all. Nfinity also includes built-in analytical tools to visualize the success of newly created NFT projects. In this way, users can operate on real data to make more informed decisions about future NFT releases.
What to expect from TikTok NFT through the Collect feature in the future?
In the future, TikTok stars will be able to sell their NFT art to subscribers through the Nfinity app. Even better, collectors can view exclusive content from influencers from other social media platforms. Right now, Nfinity hosts content from YouTube and Twitter influencers.
Our new 'Collect' feature is a game-changer for both creators and their fans. It empowers creators to monetize their content in a whole new way and gives fans a unique opportunity to own a piece of their favorite influencer's work. Here's what Nfinity CEO Liam Luan has to say about the future of the Collect feature