Star Symphony, an anime brand, brings to your attention an ecosystem project that anyone can now enter based on the Elder Pass NFT. Thus, you will become a citizen of their kingdom, in which all owners will find many surprises, gameplay, utilities and a strong community.
What is the Star Symphony Elder Pass NFT Collection?
The Star Symphony Elder Pass is a collection of 3,333 anime-styled NFTs. And each owner is reincarnated and becomes a citizen in the realm of Star Symphony, an immersive world that integrates music and gameplay.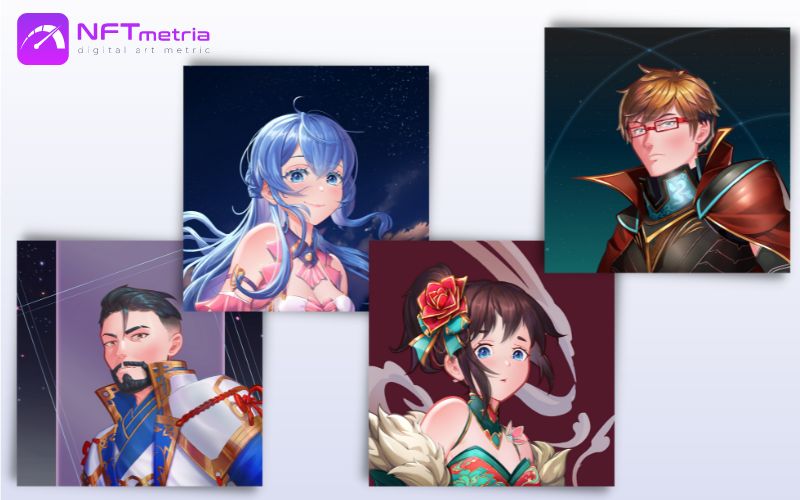 This NFT grants access to the upcoming Rhythm Battler game and all other Star Symphony ecosystem products (including future drops). Separately, I want to say about the upcoming game. Rhythm Battler is an action-packed battle that features upcoming artists, rough gems, and music. Thus, the game will offer unique gameplay (like Guitar Hero) in a competitive style (like Mario Kart) in a collectible format (like Genshin Impact).
In addition, each NFT Elder Pass owner will be able to vote for their favorite playable characters, music, and artist. Thus, the entire project ecosystem will be very lively, dynamic and constantly evolving. Just look at what a vast and close-knit community the project already has:
Thank you to everyone that came to our premier ✨

We look forward to sharing some more exciting news with you soon 🔔

[ 星空の向こうへ ] pic.twitter.com/UFGkBlcLH3

— Star Symphony (@StarSymphony_io) April 24, 2023
In addition, the entire community will further see:
Launch of a music platform and marketplace to exchange for IRL and various digital products – Q2 2023
Issuance of a native utility-based token – Q4 2023
Release of the first chapter of the Ryhthm Battler game and Etheria Music Academy – Q1 2024.
To date, 1188 NFTs from the entire issue have already been minted:
888 – Presale,
112 – Guild sale,
100 – Marketing,
88 – Team.
Star Symphony Elder Pass Official Links
When and where will the Star Symphony Elder Pass drop?
The Star Symphony Elder Pass NFT drop takes place on OpenSea in 3 stages:
Phase 1 Allowlist: May 23 at 09:00 PM GMT+7. Price: 0.069 ETH.
Phase 2 Allowlist: May 23 at 10:30 PM GMT+7. Price: 0.069 ETH.
Public stage: May 24 at 01:00 AM GMT+7. Price: 0.077 ETH.